Are you looking for something more meaningful as you begin shopping for all the people on your gift list this Christmas? World Vision has released its gift catalog this year, and it is full of great gifts wherein a portion of the purchase goes towards specific needs in the countries that World Vision serves. I received an item from the gift catalog in exchange for my honest review.
Give with Purpose this Holiday Season
I had the chance to work with World Vision last year when they released their great gift catalog. I love the necklace I got last year, and love telling people where it came from as well as the meaning behind it. This year, I received a Colors of Africa Bracelet and Earring Set that I am going to gift to a family member at Christmas. Knowing that this gift is more than a bracelet and earring set, and actually provides for the needs of children and families worldwide makes it all that much more meaningful.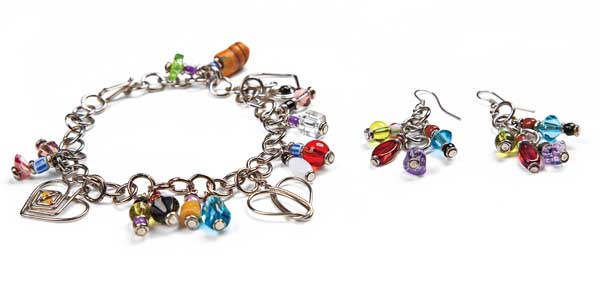 World Vision is a non-profit organization that provides help to those in need all over the world. They are well known for child sponsorship, but have programs focused on protecting children, providing clean water, disaster response, food and agriculture, and education. There are so many ways to get involved with World Vision — there are races, fundraising, tutoring, and church events all over the United States that you can participate in. Go to WorldVision.org/Get-Involved to learn more. If you are looking for a small place to start, you can sponsor a child in another country for $35 a month – they will send you updates and you can watch as the child grows up and receives an education, food, and support through your monthly gift.
As you are shopping for gifts this holiday season, make sure to check out World Vision's gift catalog – they have a variety of items from scarves to Christmas ornaments to coffee, there are even stuffed animals and toys for your kids!