I wrote a post in May about my mental health.
I was in a bad place at that time.
Shortly after that, I made a conscious decision to make some serious changes.
It was time to take my health back into my own hands.
The bipolar medications that were once helping me started making me worse.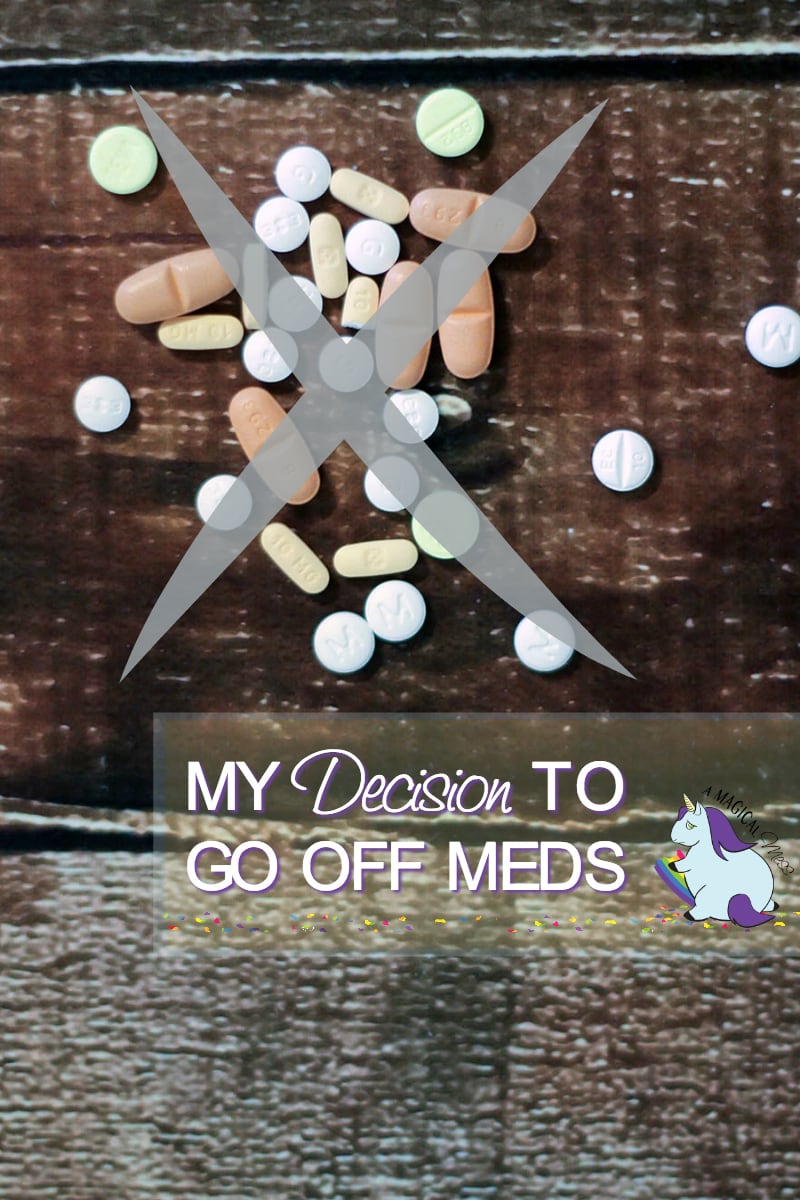 Keep in mind that I have zero medical training.
Going off my anxiety and bipolar medications without a doctor's consent was quite stupid and irresponsible.
I don't recommend this to anyone.
My Decision to Go Off Anxiety and Bipolar Medications
I will write another post about how I am managing my issues off my medication cocktail.
For now, here are the reasons I stopped taking Lexapro, Trileptal, Lunesta, and Klonopin.
They were no longer working. The pills helped me for a while but then stopped.

It was gradual but then got to the point where I felt even worse.

My doctor suggested that I increase my dose, but when does that end?

The thought of increasing my dosage every year or so scared me.

No energy. One of the side effects of my pill cocktail was zero energy.

I was tired all day long. All I could think of was how to fit a nap into my day.

I don't have time for that nonsense.

The Trileptal helped to stop my racing thoughts to a point where I struggled to have any creative ideas.

That's not cool when you're a blogger.

Sometimes it felt like syrup was running through my brain.

The thoughts were there, but struggling to run through mud.

Monkey on my back. There was a five-day period where I couldn't get ahold of my doctor when I needed a refill.

The panic that filled me during this time made me realize taking them is one more stressor.

My situation changed. Back when I started taking the meds again, I was working outside the home and had a lot of other issues going on than I do now.

I still have stress; it's just different and more on my own terms.

My issues are there regardless, but at least I feel a little more in control.

Felt toxic. My body legitimately started to feel toxic.

I think it was a combination of not working out plus all the meds; I felt completely gross from the inside out.

TMI alert, but my sweat even smelled different and not even a little bit right.
I am completely off of the Trileptal and Lexapro.
At first, I went off everything cold turkey, but now I take Lunesta on occasion when sleep is out of the question.
If my anxiety gets too bad, I will take a half of a Klonopin.
I got off the two big ones that require a daily dose.
It feels freeing, I have more energy, and I feel more like myself I think (not completely sure who that is yet).
Yes, a lot of my issues have returned, but I am managing.
Update – Since I started this post as a draft about two months ago…
I question my decision pretty much daily.
Every morning I wake up with a pit in my stomach like something horrible is going to happen.
It takes a while to remind myself that feeling of impending doom is not legitimate.
It takes me ten deep breaths to feel like I get one good one.
Everything worries me, and everything is the biggest deal ever.
It's a full-time job keeping my thoughts in check.
Focusing on work helps me.
As much as being self-employed adds extra stress, it gives me something to keep me majorly busy.
I obsess over it, yes, but it's better than letting my negative thoughts win.
Okay, I just said above that I would do another post about managing my issues off bipolar medications, so I am getting ahead of myself.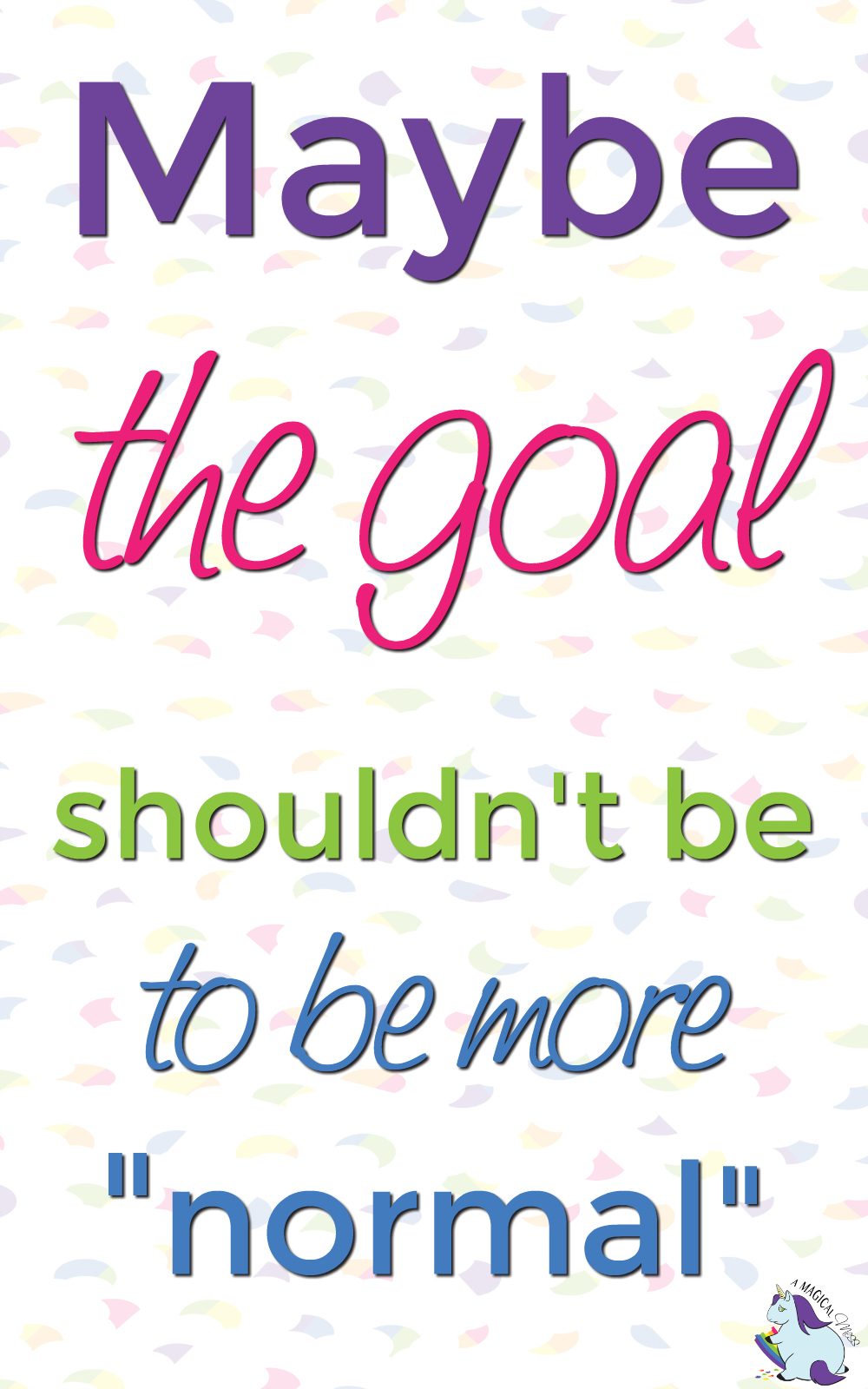 Anyone looking to go off medication should wean off slowly under a doctor's supervision.
Always talk to your doctor first. I got lucky in that this seems like a pretty good move that I made, but it's dangerous.
These drugs alter your brain chemistry, and they are nothing to mess around with. I will do another post about my withdrawal experience.
That was a doozy.
Be sure to dispose of all of your medications safely and properly. Here is how to find a place to dispose of medications near you.
If anyone ever needs to talk about things like this, please know I am here.
I am not a professional but can relate to being a frequent passenger of the mental struggle bus.
YOU MAY ALSO LIKE ==> Gifts for people with anxiety