I have been using GrandeLASH-MD and GrandeBROW products from Sephora for a little over a month now.
This post is sponsored by Grande Cosmetics, brought to you through ShopShare Network. All opinions are my own.
I am excited to tell you about my results and observations. Let's just say that it's not hard to believe that the products are flying off the shelf.
I've heard from several of you that the products sell out quickly! I can now see why.
Find Grande Cosmetics on Amazon! Shop Now!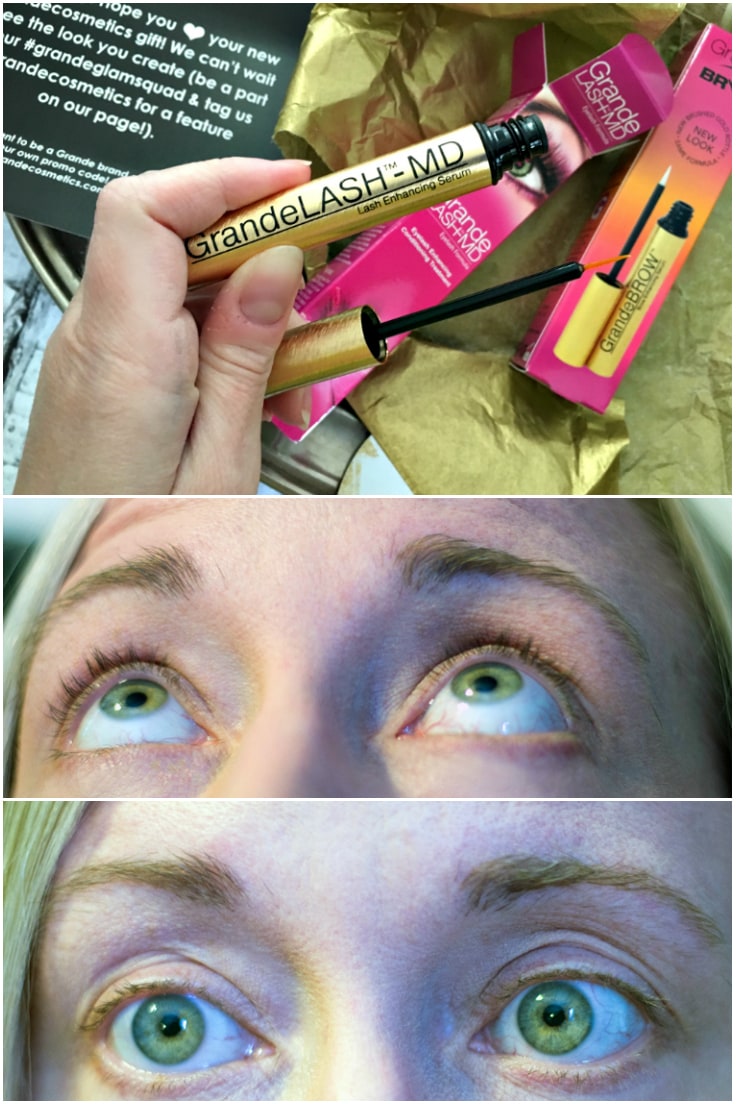 GrandeLASH-MD Does Not Irritate My Sensitive Eyes
First, I want to address a concern that I had in case anyone shares it. I have very sensitive eyes, especially during allergy season.
It's gotten to the point that any eye makeup at all makes my eyes burn. I am happy to report that I feel no irritation from using GrandeLASH-MD.
I apply it at night after washing my face and my eyelids. It goes on like a liquid eyeliner would, and I hardly know it's there.
Same goes for GrandeBROW – no evidence of brow irritation.
To remember to use the products every night, I keep them right next to my toothbrush. Brushing my teeth is one thing I will never skip before bed.
Using GrandeBROW and GrandeLASH-MD is making me better at remembering to wash my face, though! That's an added bonus.
My nightly routine has now improved.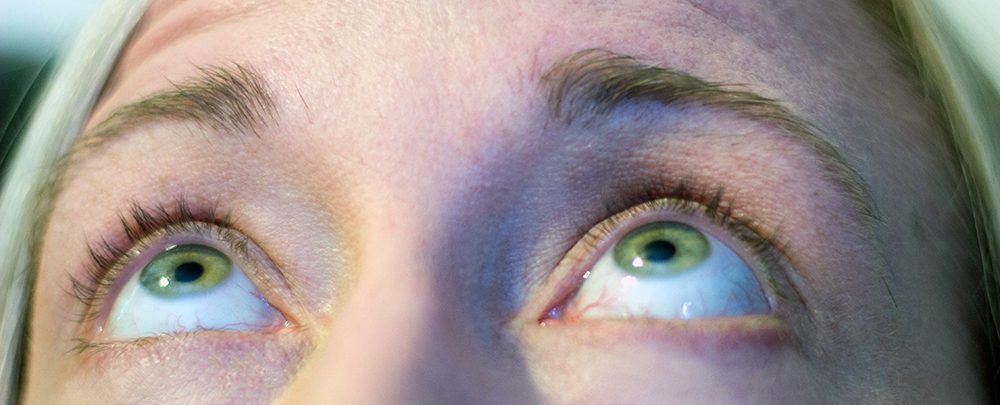 GrandeLASH-MD Lash Enhancing Serum & GrandeBROW Really Work for Me
Full disclosure, I blew it by not taking before pictures of my eyes. I don't know what I was thinking. I'm not much of a "selfie-taker."
I assure you that after using the products for only a few weeks, I notice quite a bit.
For one, my eyelashes started to hit my glasses when I blink. I only need glasses for driving at night, so it was easy to notice after not wearing them for a while. My eyelashes also appear much fuller to me.

I've trimmed my brows twice since using GrandeBROW but haven't plucked at all.
It's crystal clear to me that my brows are fuller. As you can see, it's time to clean them up a little.
I'm happy to see some of the thinner spots are filling in nicely. I don't use any kind of makeup to fill in my brows, so enhancing my own brows is key.
It's amusing to see how aging has affected my brows, but it is what it is! I am excited to keep using GrandeBROW.
If you are looking to enhance your natural brows and lashes, definitely give Grande Cosmetics a try.
Grande Cosmetics are on Amazon.com!