Are you trying to go green? Finding it to be more expensive than you would like? Often I find that is the problem – it takes time to invest in being green, and it often doesn't seem to pay off right away. I just had the chance to review the Wrap-N-Mat Original Wrap – it is a cute reusable sandwich wrap (and placement) for only $8.99 – that is about as much as I spend on a box of little plastic baggies – and this one is reusable!
Go Green with Wrap-N-Mat Reusable Sandwich Baggie
The Wrap N Mat is a fun product because it has fabric on one side and plastic on the other. The fabric allows you to have one for each family member in fun patterns and colors with a variety of options. The plastic on the other side makes it easy to shake off and not have to wash more than a quick wipe. It is PVC, BPA and formaldehyde free. It is entirely made in the USA, hand cut and sewn by American women.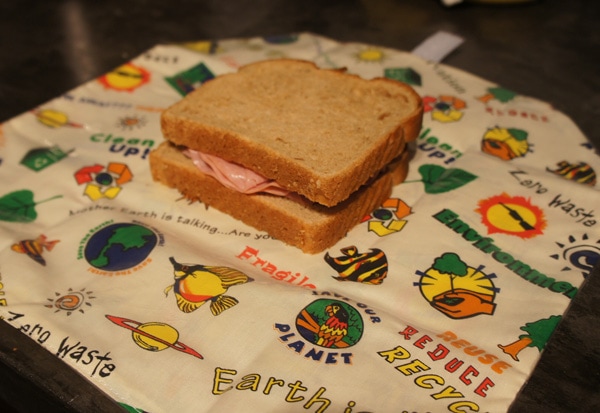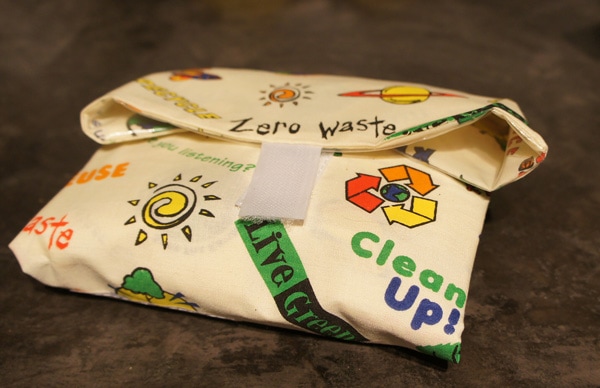 When I tried it, I made the hubby wrap up his sandwich for lunch the next day – it was easy to place the sandwich on the wrap and fold it up quickly – and his sandwich was ready to grab and go in the Wrap-N-Mat the next morning. Now we aren't filling the landfill up with another little plastic baggie, and he has a placement if he has to eat at his desk during a conference call 😉
Not only is the product green – but the company is too! Wrap-N-Mat is energy efficient and reuse whatever they can for shipping product. They contribute to schools, organizations and charities – and employ college students to teach them more about entrepreneurship.
You can find out more about the Wrap-N-Mat at their website – check out their fun patterns available! I got my product for review from Small Brand Nation – a fun website that helps small brands connect with new customers, check out more of their fun products at SmallBrandNation.com.