Get in the mood for St. Patrick's Day with some green drink recipes. St. Patrick's Day is one of those days where you don't need to be Irish to enjoy it. Some of my best memories involve hanging out with my friends at the South Side Irish Parade in Chicago. This was back when I enjoyed a crowd. The streets would be packed with a sea of green. People of all races, nationalities, and ages would pack the bars and party in the streets for the parade.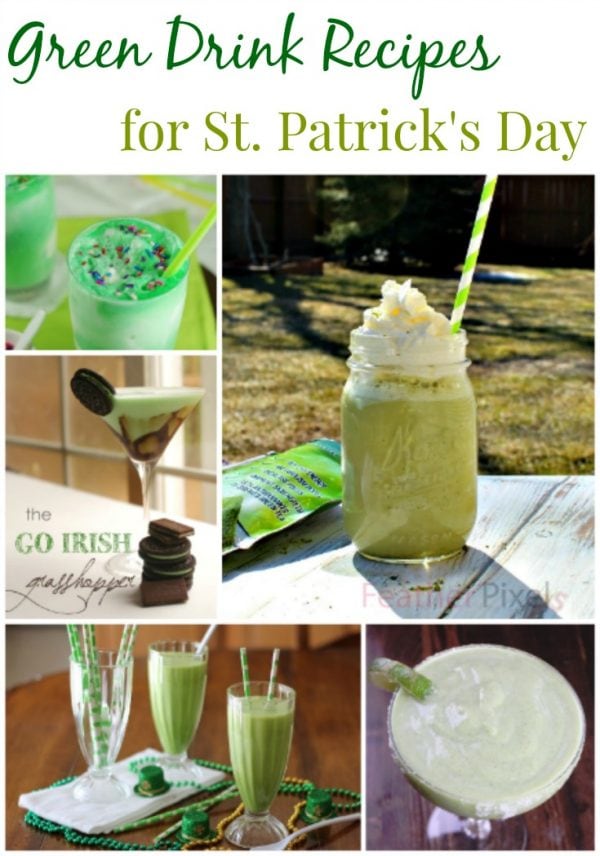 Now, my days of crazy partying are mostly a thing of the past, but I still like to enjoy a green drink or five. While browsing some of my favorite blogs, I was inspired by their many green drink recipes. St. Patrick's Day used to be a day for green beer. Now there's so many more options and drinks for the whole family. Shakes, smoothies, cocktails, and more can all be found in the color green.
Green Drink Recipes for St. Patrick's Day
Smoothies
Mango Kiwi Avocado Smoothie Recipe
Ingredients for Perfect Green Smoothies
Green Tea Chia Smoothie Recipe
Shakes
Healthier Take on the Shamrock Shake
Cocktails
Grasshopper Frozen Mixed Drink
If you want an adorable way to serve your drinks, check out these DIY Leprechaun Belt Cups. How flipping cute are they?
There's so many creative drink recipes to choose from. I have a whole Pinterest board devoted to St. Patrick's Day. Check it out for so many more fun ideas.
Follow Jennifer Soltys's board St. Patrick's Day on Pinterest.
Do you plan on trying any green drink recipes? Do you have a favorite recipe to share?