This post brought to you by Dollar General. All opinions are 100% mine.
Grilling can be done year round if you have the right setup. We put our grill in our screened-in porch to be able to use it throughout the year. Although our grilling definitely slows down after the summer, we don't completely stop. In fact, one of our favorite side dishes is perfect for Thanksgiving.
Grilling is Not Just for Summer
Basil corn is a tasty way to serve corn off the cob. It's best when you grill the corn first, and then scrape off the kernels. I really want to make a huge batch to go alone with Thanksgiving dinner.
Last year Mike's sister deep-fried a few turkeys and it was our first time trying them that way. They were pretty darn delicious. This method scares me a little, but as long as appropriate safety measures are taken, this seems like a quick and easy way to cook a turkey.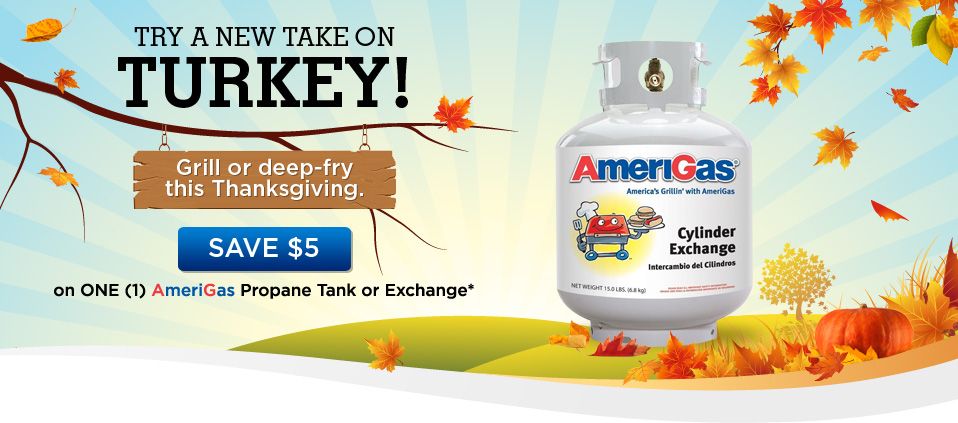 In any case, we can go through quite a bit of Propane. Especially in the summer because we have a small grill for our boat, too. (Obsessed much? Yes.)
Right now you can save on AmeriGas® propane tanks or exchanges at Dollar General. This is great for the holiday season. Whether it be for your grill, deep fryer, or outdoor heater, it's good to have a tank at all times.
We never like to run out of propane and always use AmeriGas®. Even at work, you can find AmeriGas® tanks throughout our shop. It's a brand that you can trust.
Make sure to grab your $5 coupon to save at Dollar General. While you are on the site, take a look at the grilling and deep frying tips and tricks. They even have some recipe ideas for you!
Do you grill all year? How do you like to cook your turkey?