You've planned your wedding. The guests have all confirmed, and exhilaration is in the air. You can't decide where to spend your honeymoon, though. Should you aspire towards as much adventure as romance and go off the beaten track, or is traditional and classic the way to go?
Consider Miami Beach for a Honeymoon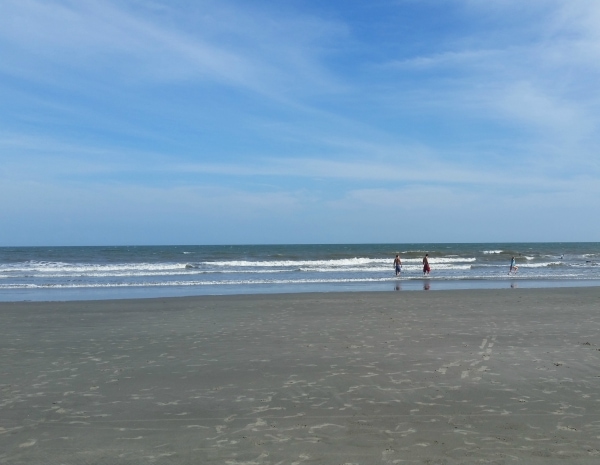 One location that satisfies both requirements is Miami Beach. With its postcard pretty beaches, Latin themed restaurants, and clubs, it offers a taste of the exotic. An area where celebrities are known to hang out, it also offers every luxury known to the imagination, from elegant hotel accommodations to designer shopping.
The Tides at South Beach has to be experienced to be fully appreciated for the couple's paradise that it is. Considered one of the most luxurious hotels on Ocean Drive, it's within walking distance from the former Versace mansion. The rooms are spacious and offer romantic ocean views. Have one of their famously attentive concierges bring you your favorite flavor of gelato from Lecca-Lecca. Spoil each other with spoonfuls of it while basking in the freshwater pool.
The Shore Club is a name dropper's dream come true. Jennifer Lopez and Mick Jagger are just two pop dignitaries who have stayed there, and it's no wonder why. They feature rooms with views of the Atlantic that steal your breath away. As palm trees dance in the breeze of the shoreline below, you can receive side by side smile inducing massages or dine together at the trendy hotel restaurant, Nobu.
The Mandarin Oriental on Brickell is another Miami Beach accommodation perfect for a honeymoon escape. With its ultra contemporary Asian design, you can feel like you're in Singapore or Hong Kong until the seductive sights and sounds of nearby South Beach pull you in. A 100 million dollar construction project, the ambiance and comforts of the Mandarin Oriental never disappoint. Ride the futuristic glass elevator up to a private room in their spa and playfully scrub each other with aromatic orange rinds, ginger, and sugar.
There is no place as romantic as Miami Beach when you're in the mood for holding hands and strolling. Spend a carefree afternoon on Ocean Drive between 5th and 23rd Street. Framed in a backdrop of pastel colored buildings and clear blue sky, with the flawless sand of the beach flanking you, you'll soon be in the mood for a refreshing drink.
As the sun sets, head to Nikki Beach. Share a tray of fresh prawns, lobster, and crab's legs while sipping on mango mojitos. Or maybe you should go over to the Sabratini on Ocean drive instead and try their chocolate rimmed signature drink made with vodka, watermelon juice, and champagne. There is no shortage of places to drink together in Miami. There is no shortage of aphrodisiacal concoctions you can mischievously ply each other with, either.
Of course, drinks on a honeymoon always lead to dancing. If you decide you're not in the mood for fist pumping, stop by Salsa Mia for some sultry touch dancing. If you don't mind waiting in line, there's Dulce Ultra Lounge on Collins. There's not a line outside for nothing. Show off your graceful footwork. Swirl each other around in the center of the dance floor. Don't be shy; you only live once.
Of course, a honeymoon is not a honeymoon without some shopping. Cartier, Hermes, and Prada await you with open arms. If your tastes are simpler and you're really more interested in collecting souvenirs of the best time you've ever spent with each other, there are a multitude of gift shops where you can find sweet mementos to take back home.
Alissa Pittman is the co-founder of MiamiBeachAdvisor.com which provides travel information to Miami and South Beach visitors. For help on picking the right place to stay be sure to check out the Miami Beach Beachfront Hotel Guide