Weddings Their Way!
Gone are the days when all wedding ceremonies had to be conducted in religious surroundings and required the blessing of God. Although most people still opt for a traditional ceremony, weddings are now celebrated in many different ways including barefoot on a beach and skiing down a mountain. I've even heard of scuba divers who get married under water as well as brides and grooms bungee jumping off a bridge instead of the time-honored walk down the church aisle.
Today's brides and grooms are determined to create a day that is uniquely theirs. After all, it is their special day so why shouldn't they have it their way? What matters most is the wedding ceremony should reflect the personality of the couple because if they're happy, their joy will be contagious!
Several months ago, a bride contacted me about creating a unique bridal helmet cover for her Harley motorcycle helmet. Why should a safety helmet prevent a bride from wearing a beautiful bridal veil? Her day began with a motorcycle parade down the city's main street and ended with the bride and groom riding off in to the sunset on their Harleys … her veil floating in the breeze behind her. I'm happy to share some of these images with you.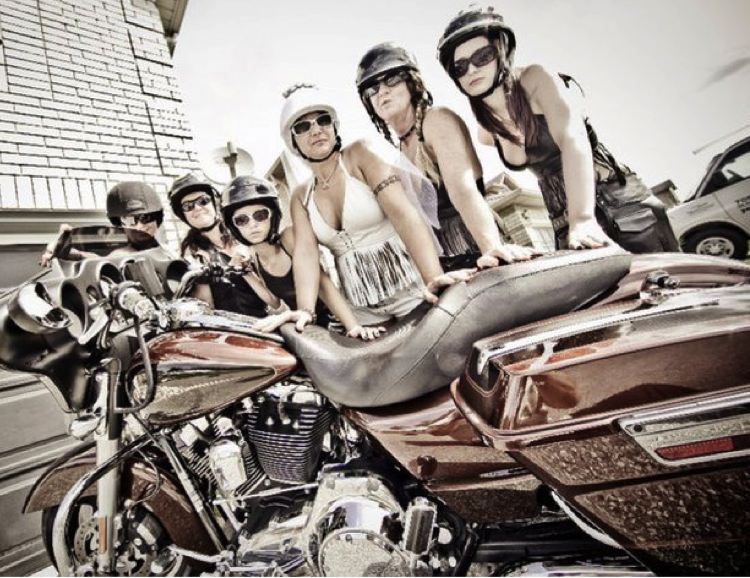 The trend is growing! This fashion catching on.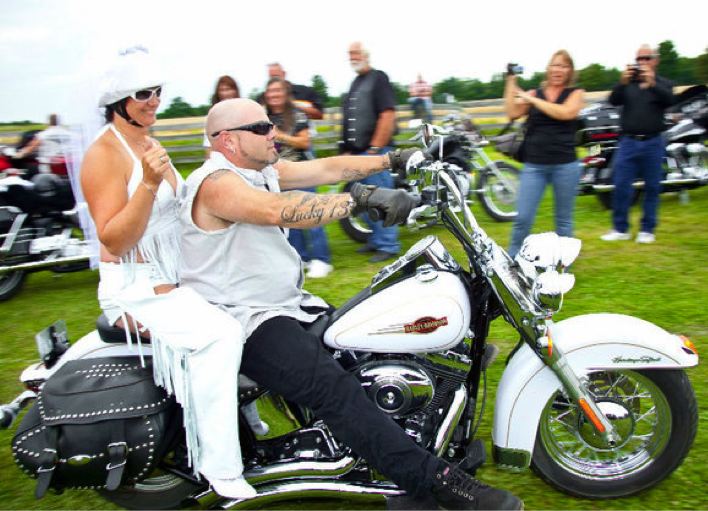 If you were to do your wedding all over again, would you change anything? Would you opt for an alternative wedding?
About the author:Karyn Climans is the entrepreneurial spirit behind Tail Wags Helmet Covers, a company devoted to encouraging more children and adults to wear their safety helmets. Karyn suffered a serious ski accident but fortunately was wearing her ski helmet. The helmet saved her life! One goal of her company is to help prevent unnecessary injuries and it is her passion for safety awareness along with her imaginative flair that are the key ingredients for Tail Wags' success.
Author: Karyn Climans
Tail Wags Helmet Covers
Rainbow Crumbs for You
Weekly newsletter with our latest posts and shenanigans.