Hair Chalk
If you don't know what Hair Chalk is, then prepare to be amazed! It's a super fun, temporary method to add some serious flair to your hair. I first discovered it because of Pinterest and had to figure out some of the girls were getting their fun hair colors.
After doing a bit of research, it appears you can just use regular chalk. But the method of application is key. Our original instructions said to wet the hair and rub on the chalk. This didn't give me very vibrant colors–but is still really cool.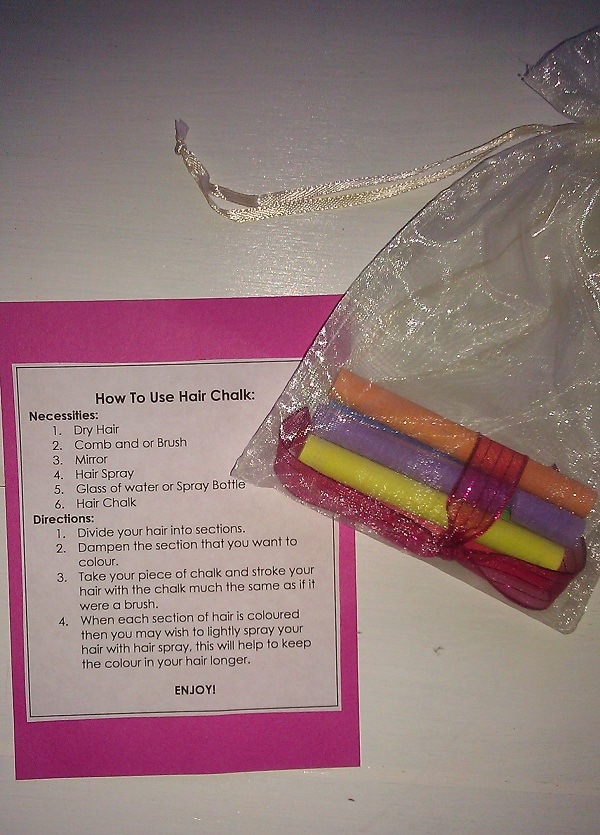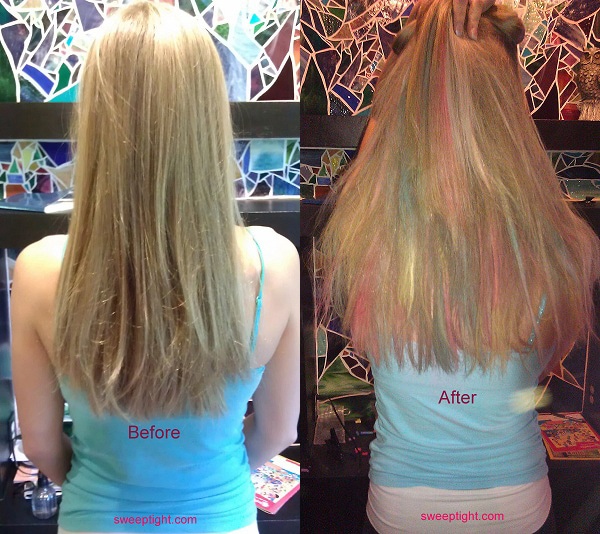 I received this batch of hair chalk from myhairchalk.com and I love it. I would highly suggest using their updated instructions and wet the actual chalk instead of the hair for more vibrant colors. I haven't tried this yet but imagine that it would create a sort of paste that you can then spread on sections of hair. Wear gloves so you don't bleed the colors! You can then use a curling iron or straightener to 'set' the color and seal with hair spray. This will all wash out with the first wash! Just be careful not to get caught in the rain or your clothes will become the canvas for all the color dripping off your head! (Could be fun to go with that idea too…)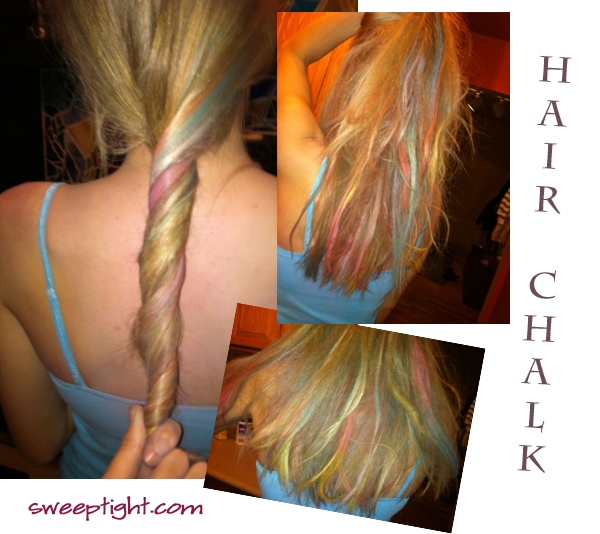 I'd also like to thank my fabulous cousin, Devan for playing with my hair! We had a ton of fun! We look a bit like crazies in this photo but, oh well! LOL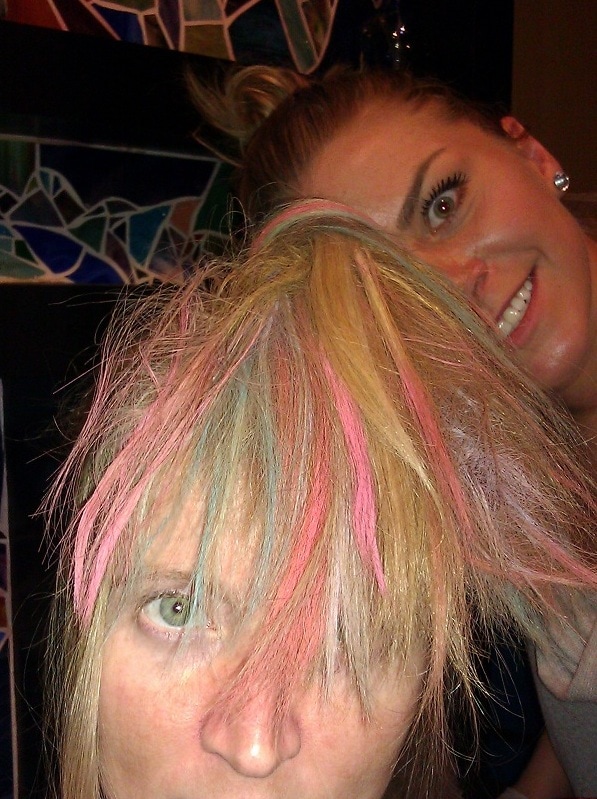 Rainbow Crumbs for You
Weekly newsletter with our latest posts and shenanigans.