HANDy Paint Tray
With summer coming to an end–meaning the kids are about to go back to school–my projects are about to get tackled! I love this feeling! I feel like I have put off so much and I am finally going to make a difference around my house. Product was received for review purposes and this post may contain affiliate links.
My first step is to paint the kids bathroom. After tearing down 25 year old wallpaper I discovered that the walls are plaster! I was a bit surprised because everywhere else in the house is drywall… Well, the plaster isn't in the best shape and I'm no expert with installing drywall so my plan is to use Venetian Plaster to give the walls that Tuscan textured look, while hiding all the imperfections.
Thanks to my friends at HANDy Paint Products, my job will be so much easier! This paint tray has some great features to make this project go as smooth (or textured, in this case) as possible. 🙂
Nice grippy handles, to prevent the nightmare of a spill…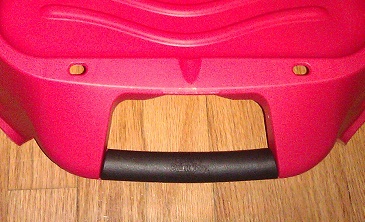 Awesome plastic liners that clip in place for a tight fit and easy clean-up…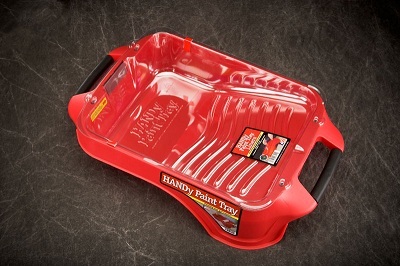 And, my favorite feature… the magnet to hold your brush!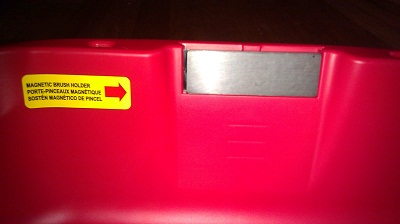 I can't tell you how many accidents I've had just because I've carelessly laid a paint-filled brush on something that wasn't protected. 🙁  This simple feature is brilliant!