Who isn't stressed out these days? I think the majority of the human population finds themselves overwhelmed and juggling too many responsibilities. Personally, I have always struggled with anxiety. It doesn't even matter what my work load is, sometimes it just comes out of nowhere. Of course, it's much worse when too much is thrown at me at once though!
Happy Hour Effect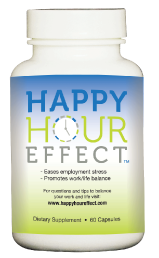 I have mentioned before that I can longer take prescription anti-anxiety medications and I swear one day I will make a post explaining why, but bottom line is that I am always seeking natural and over-the-counter stress relievers. I find myself a lot worse when I am at work. I get snippy towards people and I hate that. I do not want to be like that to the people I care about. I instantly regret it when I hear my tone of voice. I have been desperately looking for something to take the edge off of my horrible moods!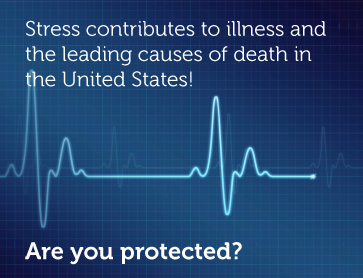 Happy Hour Effect sounded like a product I definitely needed to try out! I was sent some for review and have been taking it for about a week now. The first time I took it was at night while I was just sitting at home. I was feeling very little stress at the moment and I found that it made me very relaxed and ready for bed. No racing thoughts like I often experience while trying to fall asleep. My next time taking it was during the day, but also not the most stressful situation either. I was happy that it did not make me tired, but I did feel more calm. The ultimate test was when I did take it at work when I started feeling somewhat edgy. It only took about ten minutes and I swear my mood switched back to content! There is no doubt that taking Happy Hour Effect produces a relaxing, soothing feeling for me without feeling drugged.
I am including this product in the Bridal Beauty Bonanza because obviously planning a wedding can be extremely stressful. Why do you think there is an entire show based on Bridezillas?! Even completely sane people can be effected by wedding stress and go a little bonkers. I can barely handle daily stress, so I am horrified of the upcoming tasks ahead of me! Now I have help in the form of these completely safe supplements made up of herbs and amino acids. Thank goodness!