Welcome to Happy Tails Spa Giveaway Event hosted by Two Little Cavaliers, and sponsored by Happy Tails Spa! This event begins on May 15, 2012 at 12:01am EST and will end on May 29, 2012 at 11:59pm EST.
Over 65 bloggers have come together to bring you some amazing natural spa products for your dogs. Each blog is offering one or more fantastic Problem Solving Products for the Modern Dog. All of the products offered by Happy Tails Spa are Eco-Friendly, All Natural, and Cruelty Free.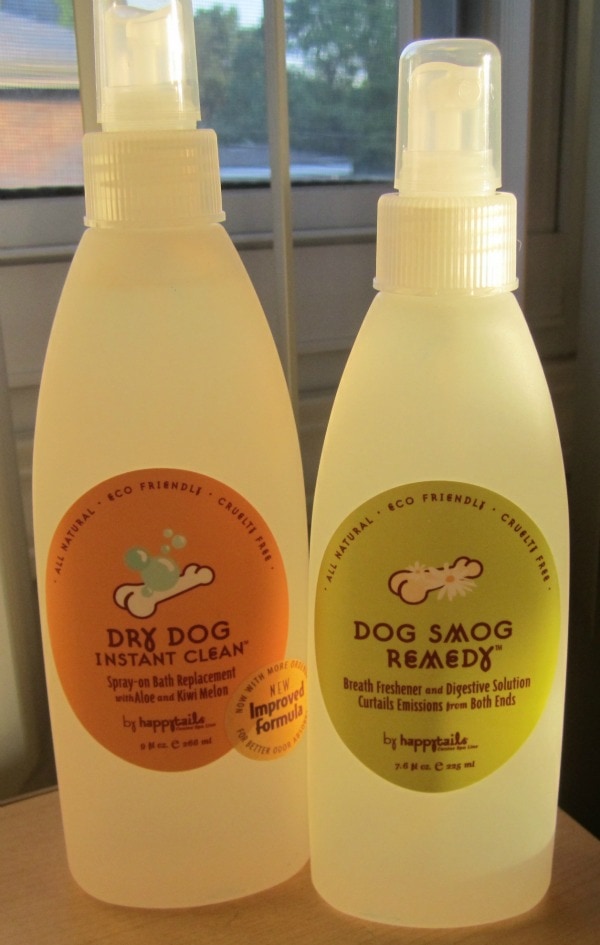 I got to try out two products from Happy Tails Spa – Dry Dog Instant Clean and Dog Smog Remedy. Both of these products will be very useful with our two dogs. We have a 4 year old white German Shepherd, Hilo, and an 11 week old Boston Terrier/Pug mix puppy. I have always been concerned about what products to use on them, so I was thrilled to be able to try these out.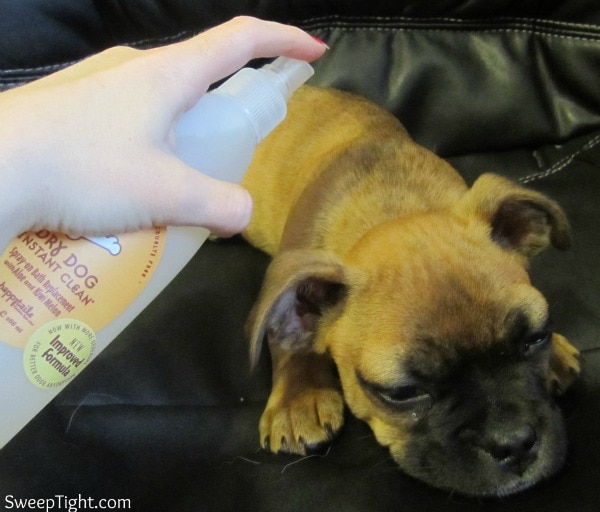 With the puppy still being so young and eager to explore, he's always getting into something! I don't want bathe him every time he gets a little dirty, so the Dry Dog Instant Clean is perfect. Just a few spritzes and he smells fresh. It's also great for muddy little paws! He just lays there and lets me spray him, no bother at all. The fresh aloe and kiwi melon smell makes him cuddly clean!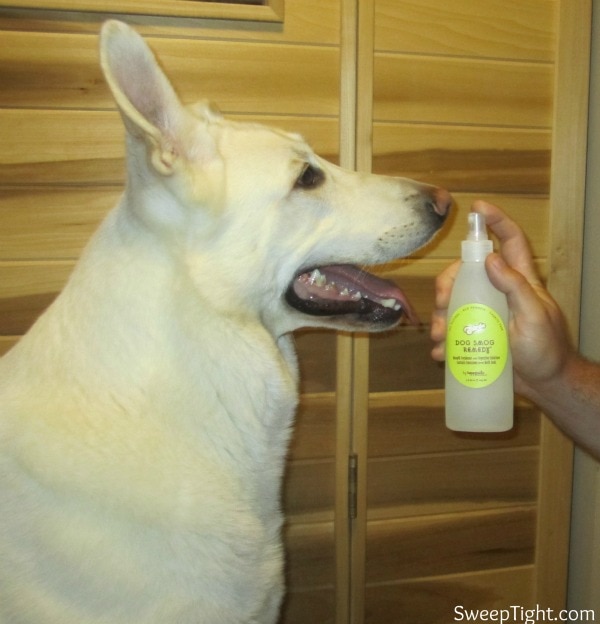 The Dog Smog Remedy is designed to help with bad breath and bad gas. Yeah, I would like to use this on all the males in the house if you know what I mean, but, I opted to try it out on Hilo. His breath has been a little overwhelming lately. This formula is designed to freshen breath and help control gas with natural, plant-based digestive enzymes. Hilo lets us spray it right into his mouth, but it can also be sprayed onto a treat, or into water for less cooperative pets. What a fabulous product!