Healthier snacking options are out there. Van's sent me an assortment of their natural foods to try out. All opinions are my own. I am sure most of us set goals regarding snacking in the new year. Whether it was to stop snacking or just choose better options, food-related resolutions are obviously at the top of most lists. Did you know that February is the month that 90% of people ditch their resolutions? Well, let's be part of the other 10%, shall we?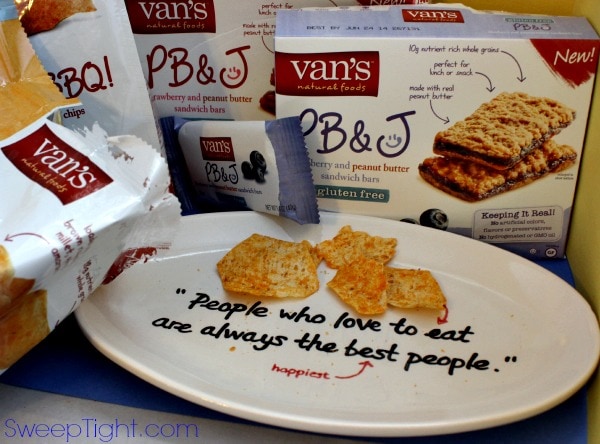 Healthier Snacking with Van's Natural Foods
Van's natural foods has a line-up of better-for-you snacks. What makes Van's a good choice for healthier snacking options? Here's just a few reasons:
Nutrient-rich whole grains and fiber
No artificial flavors, colorings or ingredients
No high fructose corn syrup
No hydrogenated oils or GMO oils
I had already been a fan of the Van's love your heart waffles, so I was extra eager to try their newer snack additions.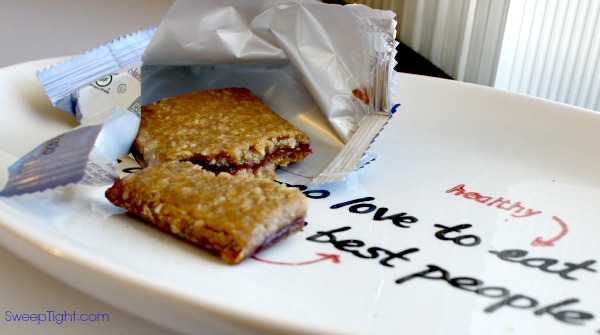 The Gluten-Free PB&J Sandwich Bars are seriously scrumptious. I never thought gluten-free could be so yummy. These creamy little bars are soft and sweet. You can taste the real ingredients and the perfect balance of peanut butter and jelly. Choose from blueberry or strawberry for a nutritious healthier snack option.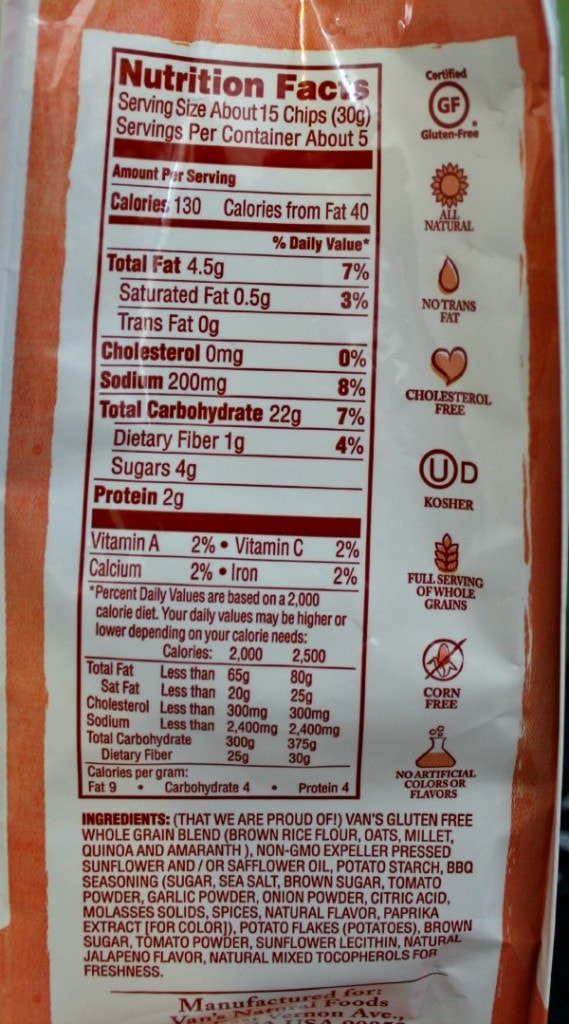 If crunchy chips are what you crave, you can snack guilt-free with Van's new gluten-free multigrain chips. Loaded with brown rice, oats, millet, quinoa and amaranth, these chips are nutrient rich. They are light, crispy, and bursting with flavor. BBQ and nacho flavors will satisfy your cravings without the grease. I am not even a huge chip-lover but cannot get enough of these!
Mike and I have both been really enjoying these healthier snacks. Since I refuse to give up snacking, making better choices is the answer! Van's allows us to do so without breaking the bank. They are definitely a brand that we look for when it comes to natural foods. Use the store locator to find Van's near you.