Having healthy snacks in the house makes it far more likely that we will make better choices in our diets. We were sent a NatureBox to try out and boy, does it contain some goodies! For only $19.95 a month, we can have new healthy treats delivered every month.
Healthy Snacks Delivered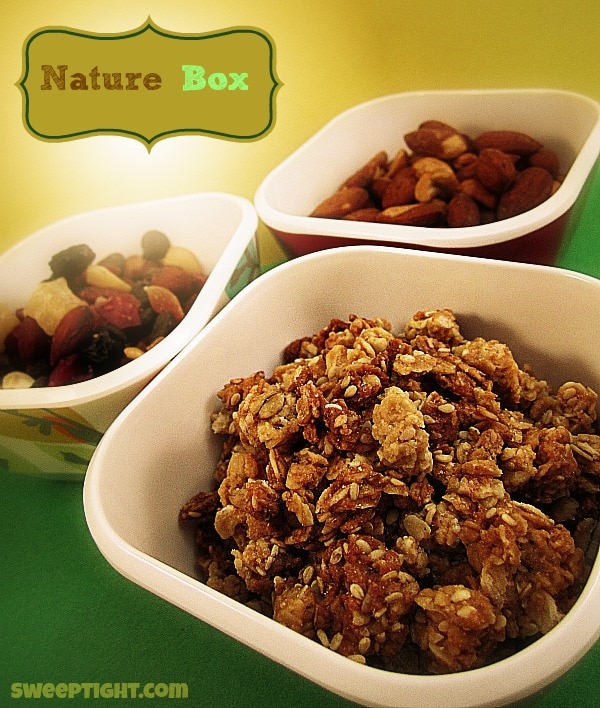 Each month is different, but we received a very interesting and delicious mix. The names of the bags make you want to try them right away. Like "Chocolate Ginger Bliss"?? Yes, that's something that intrigues me and I cannot resist diving in immediately! Mike tore open the "Lone Star Snack Mix" before I could even get everything out of the package. He ate the entire bag in one sitting. I am not complaining, though, because he needs to eat healthier more than anyone.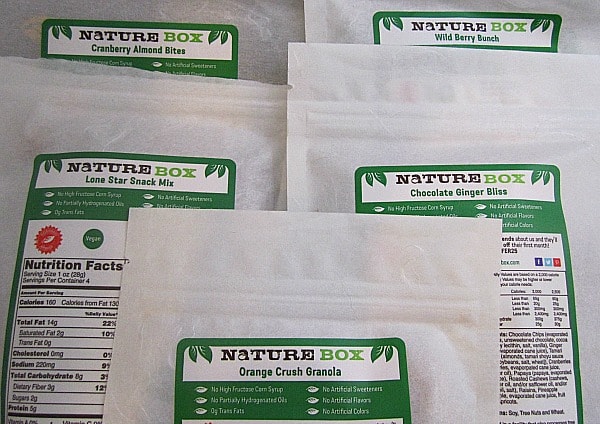 NatureBox takes pride in putting together a wholesome mixture each month. The monthly boxes contain 5 bags, which is about 15 to 20 servings. All ingredients are minimally processed (if at all) and must pass their strict quality guidelines.
Each variety that we received can be enjoyed simply out of the bag, or added to yogurt, cereal, or oatmeal. The "Orange Crush Granola" is scrumptious when added to some Greek yogurt. And the "Wild Berry Bunch" in some oatmeal – yum, yum! The possibilities are endless and all without the guilt.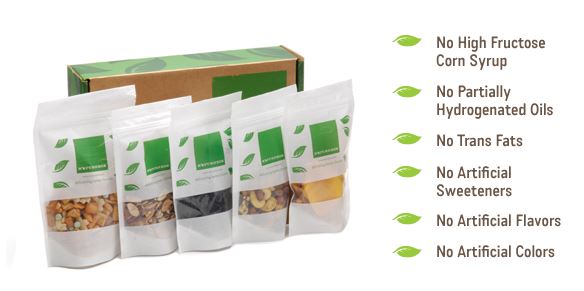 In my experience, purchasing high quality snacks like this at the grocery store can be pricey. NatureBox is under $20 and conveniently delivered to your door. What a great way to learn about new, healthy snacks that benefit your waistline and your wallet.
If you want to be healthier, you don't have to stop snacking entirely. Just replace your junk food snacks with the healthy mixes from NatureBox!