When was the last time you got really heavenly sleep? Well, for me, it had been quite a while. Thanks to DownLinens I was able to upgrade my bedding to a state of pure heavenly bliss. While I received these products for free, all thoughts and opinions are my own.
Heavenly Feather Bed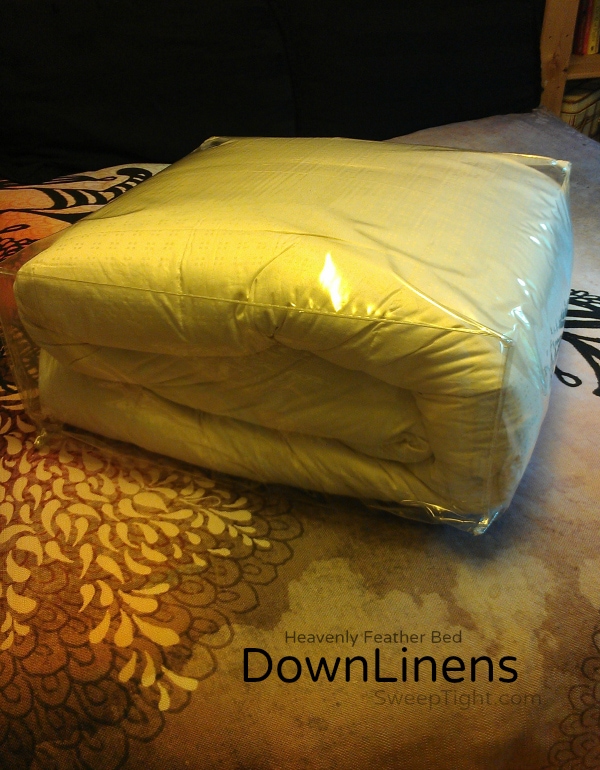 I'm so obsessed with my bed now. It is seriously a problem. I have woken up late for the last 3 days now! LOL  I never want to get up now that it has become this comfy. This feather bed is better than anything I have ever experienced. I have tried the memory foam mattress pads before but lost my mind when I realized they absorb your body heat. I have this habit of searching for the cool spots in my sheets, and those were just gone. I cannot handle being too warm when I sleep, so this was literally a nightmare. I got rid of that old topper real quick.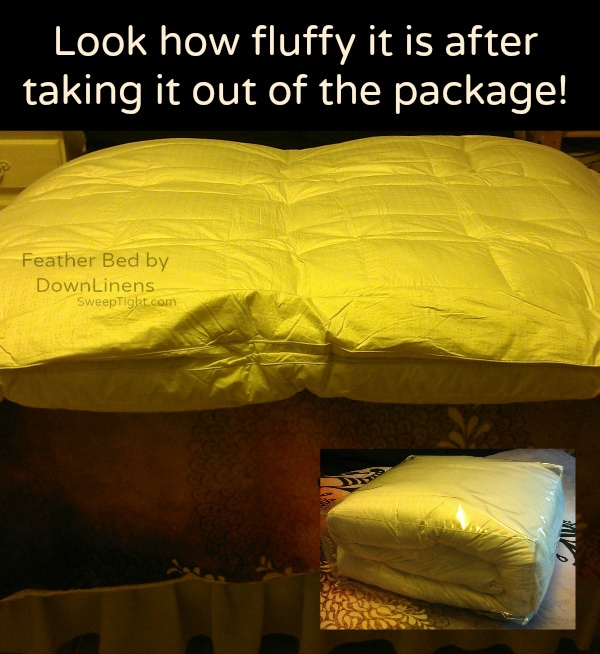 When this feather bed arrived from DownLinens, I was a little nervous it might make me too hot like those memory foam pads. But it's perfect! It's soft and squishy and doesn't hold heat so the cool spots in your sheets are safe! I can't help but feel like quite the spoiled diva. I'm like the Princess and the Pea now that I have all these soft, luxury layers to my bed. I still can't believe how full this bed topper became after taking it out of the package!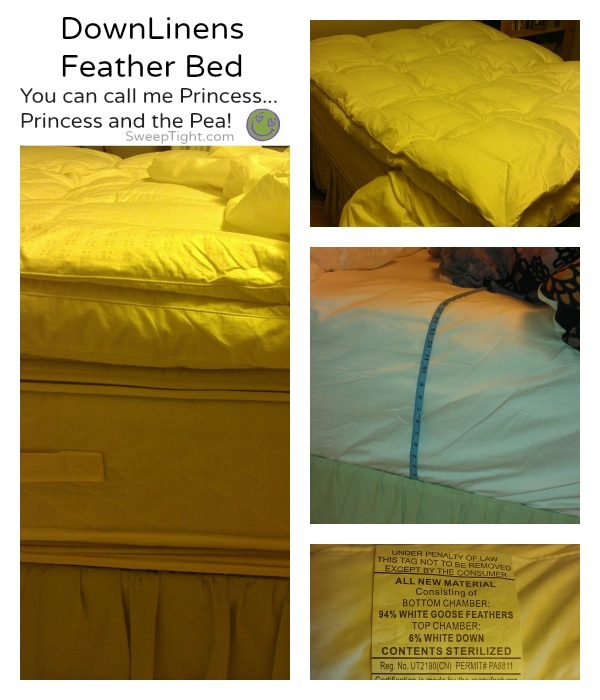 And, like my pillows and comforter, I'm rash-free! All my life I've been pretty sensitive to down, but DownLinens products don't bother me at all.
My silly kids will sleep anywhere. The car seems to be the most common spot for snoozing. Is it wrong that I sincerely enjoy blaring the horn and shouting abruptly to wake them up? Yeah, this is probably some form of child abuse, but I it's just so much fun! We all end up cracking up anyway so it can't be that bad… right?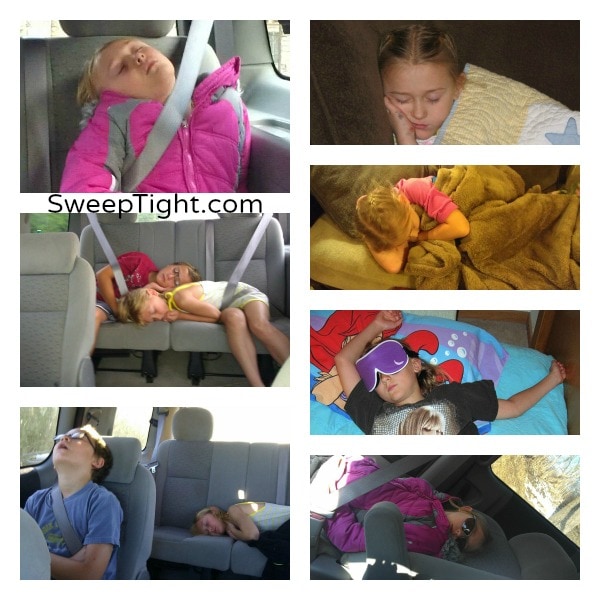 Photo Competition
Make sure you take a moment and enter the Lil' Dreamer Photo Competition. It runs until October 22, 2013. Simply like the page and share a cute or funny photo of your little one(s) or pet(s) sleeping to the contest page on Facebook. Votes will be collected and the first prize will be an iPad mini! Second and third prizes are a set of two gel fiber pillows!
COUPON CODE
Use code FEATHERBEDS4ALL to receive 25% off your order from DownLinens.com! This code is valid until October 22, 2013!