At our last Twitter Party for #HOLEtheBook, we discussed book covers. We even let you see a few different versions that HOLE has been wearing over the last couple years. (If you missed the party, don't worry, I'm sharing the covers again below.) I'm excited to announce that a new cover has been designed with all your feedback taken into consideration! I did not receive compensation for this post, however, affiliate links are used. This doesn't change my opinion in the least. All thoughts are completely my own.
The Many Covers of HOLE
If you haven't read HOLE yet, don't worry, I am not giving any spoilers here. However, you really should get your hands on a copy! It's available for your eReader via Amazon.com and hard copies will be released (with the new cover) in just a couple weeks! 🙂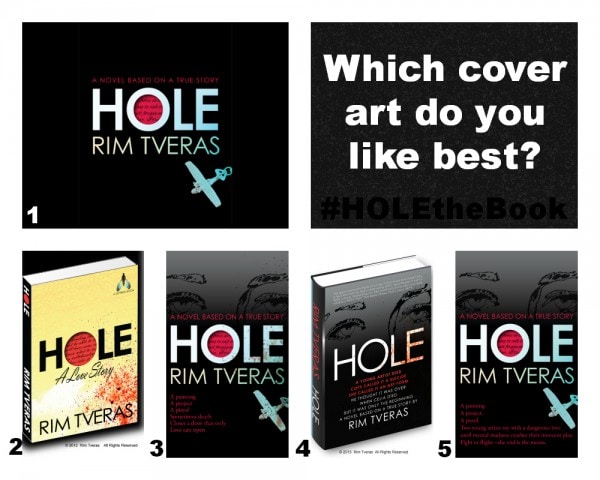 Regarding these options, many tweeters said they like the black best, with a blurb about the book's content and hated the font in book #4. The majority also liked the blood spatter on #2… so, here is what they came up with: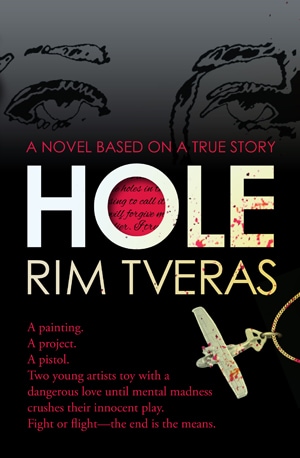 I actually love the way this turned out, but what do you all think? And what about after you've read the book? Does that change your opinion of the cover?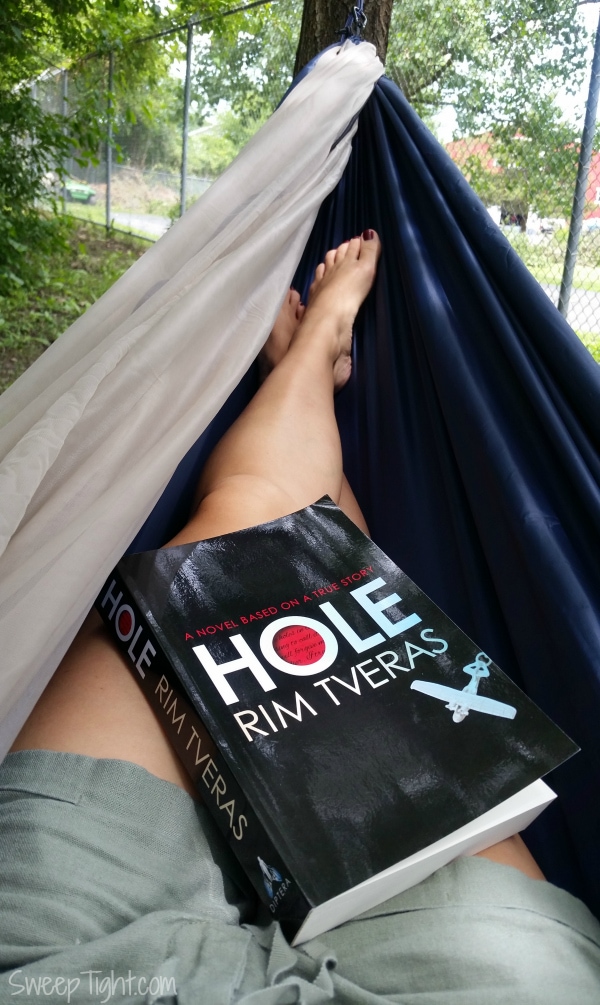 In these images the book is obviously an older edition because we are still waiting for the new ones to be printed… but don't let that stop you from downloading it to your Kindle or other eReader!
But, here's your chance to win a copy of the newest edition of HOLE! And, I bet the author, Rim Tveras, will sign it for you too! Just for fun, we're throwing in a really awesome Grand Truck ultralight hammock—because let's face it, that's an awesome place to read—and a $25 VISA gift card so you can grab a coffee or some yummy snacks for while you're reading. (I'm a total snacker when I'm into a good book!)