The reviewer has been compensated in the form of a Best Buy Gift Card and/or received the product/service at a reduced price or for free.
Home Wi-Fi is a wonderful thing. Gone are the days of being bound to an ethernet cable. Well, those days have been gone for a while actually, but what hasn't been gone is sacrificing speed for convenience. When you use Wi-Fi, you generally only get about half the speed of your hard line connection, but with the Linksys WRT 3200 ACM Wi-Fi Router, you actually get more like 3/4 of the speed. That's a huge increase.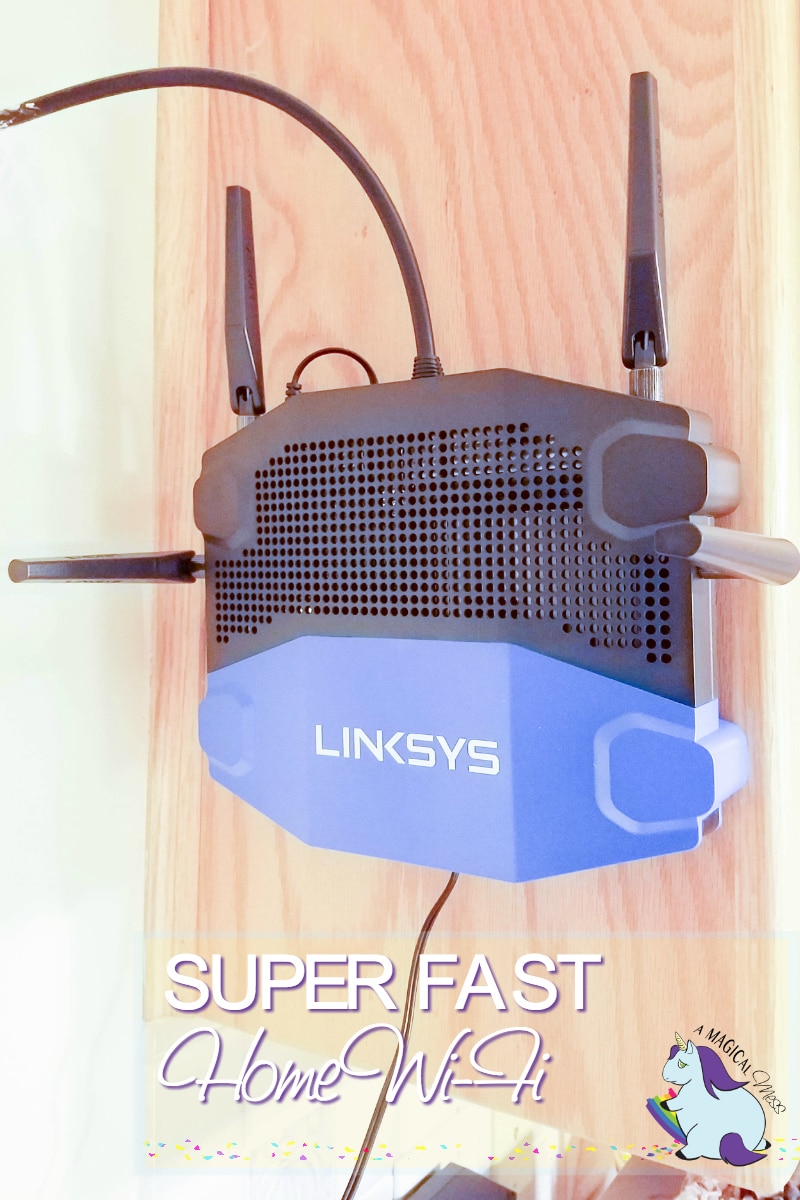 Home Wi-Fi That's Boss
I'm a Linksys guy. I have been since Wi-Fi first came out. I've been using Linksys routers and Wi-Fi adapters since back in the day when you had to add an extra booster to your Wi-Fi. In all that time, the company has never let me down. Ever.
Recently, I had the opportunity to get my hands on a Linksys WRT 3200 ACM Wi-Fi Router from Best Buy for review and let me tell you right now. It is freaking boss. It's Boss Hog boss. It's blazing fast. It's incredibly easy and intuitive to set up. It checks all the boxes. Every. Single. One.
Now before you start thinking, "Well, OF COURSE, he'd say that. This is a review," I need to let you know something. I don't say things are great when they aren't. Of course, you're going to hear all the pros from me, but if there are cons, you'll hear them too.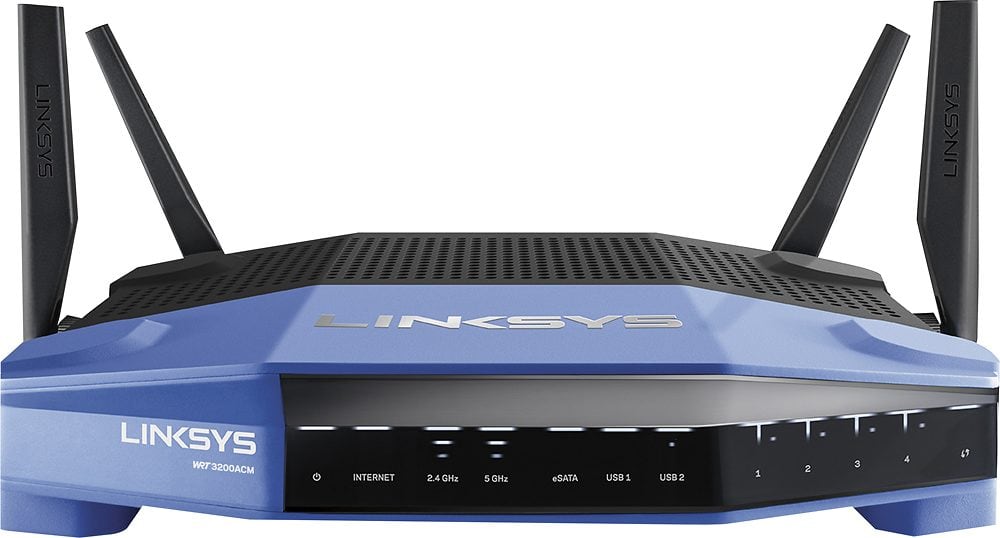 Setting Up Home Wi-Fi with Linksys WRT 3200 ACM
Here's the thing about the Linksys WRT 3200 ACM Wi-Fi Router. There are no cons. Honest to God. No cons. I wasn't surprised by the performance of this device, but I WAS somewhat surprised at how easy it was to set up something so powerful and feature-rich. Let's take a look at the specs.
WRT 3200 ACM Wi-Fi Router Specs
Dual-Core 1.8 GHz processor for simultaneous, high -speed data processing
MU-MIMO technology for high-speed Wi-Fi to multiple devices at the same time and same speed
Full, open-source ready firmware with OpenWrt and DD-WRT® for complete flexibility and customization of functions
256 MB flash and 512 MB RAM memory for amazing performance
Smart Wi-Fi app to monitor and maintain your home Wi-Fi
Dual, 2.5 GHz and 5 GHz N600 and AC2600 Mbps bands
Advanced beamforming technology focuses signal to devices for optimal performance
USB 3.0 port and eSATA port for adding external storage or other devices to share content network wide
Gigabit Ethernet ports – 10 times faster than fast ethernet ports
Advances security features WPA2 encryption and SPI firewall
Guest access and parental controls
4 performance antennas
Tri-Stream 160 technology doubles the bandwidth on all spatial streams for the fastest dual-band router on the market
The Actual Setup
Was fast. Unbox the unit, attach the 4 antennas, plug in the ethernet and power, and you're halfway there. After that, you'll "connect" to the Wi-Fi router and be guided through the rest of the setup process. After you're set up, you'll sign up for the Smart Wi-Fi app. This login allows you to control your home Wi-Fi via the app as well as log you into your router via desktop computer.
The interface is incredibly intuitive. It's easy to navigate and find everything you need. You're free to change your network name and password, change band channels to prevent overlap and interference, automatic updates, and more. Everything you'll ever want or need to adjust on this bad boy is right there at your fingertips.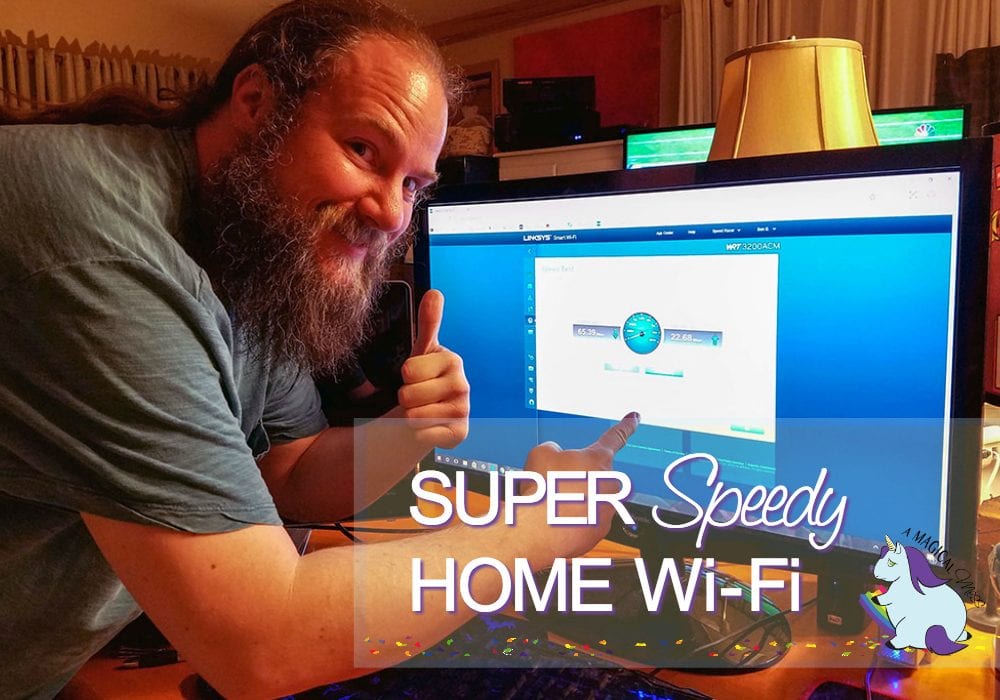 Next Level Home Wi-Fi with Linksys WRT 3200 ACM
Get it. Go out and get it right now. I don't normally say that about a review. After all, I like to stay objective, but in this case, I'm making an exception. This thing is a hoss – a big time hoss. Our cable internet has a hard line speed of 100 Mbps. Our previous Wi-Fi hot spot had us running at around 50ish Mbps. The Linksys WRT 3200 ACM Wi-Fi Router has us running at just shy of 75 Mbps. Like I said, it's a hoss.
If you're looking to take your home Wi-Fi to the next level, I absolutely encourage you in the strongest way possible to pick up the Linksys WRT 3200 ACM Wi-Fi Router at Best Buy either in store on online. This this is so powerful and so easy to use, it's a must for any home Wi-Fi setup.