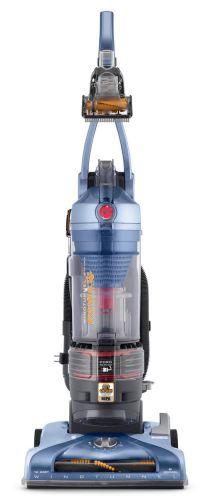 Hoover T-Series™ WindTunnel® Pet Rewind Bagless Upright Model# UH70210
I was so excited to hear a knock on my door. When I opened it, I saw this… Product was received for review purposes and this post may contain affiliate links.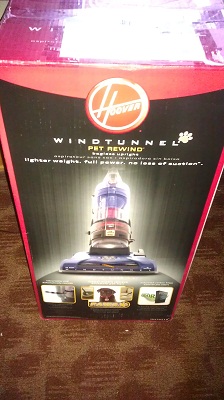 With a house full of pets and kids, vacuuming is our number one chore. We have 5 rescue dogs. Four of these little guys are breeds that don't shed–the Shih-Tzu and three Maltese. But our Rat Terrier makes up for all them! He has that coarse, wire-like hair that sticks to everything. Plus, he's three different colors so it really shows up on EVERYTHING.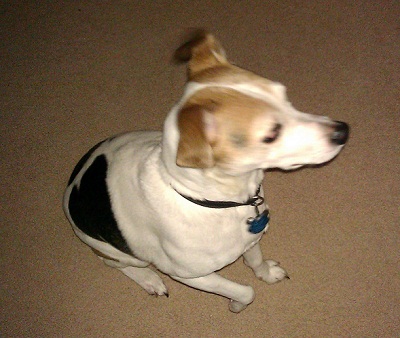 It's pretty much impossible to get him to sit still… How do those animal photographers do it?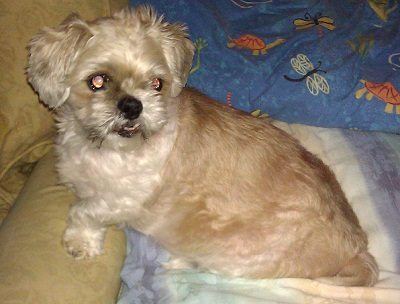 This is Lucy, our fat little Shih-Tzu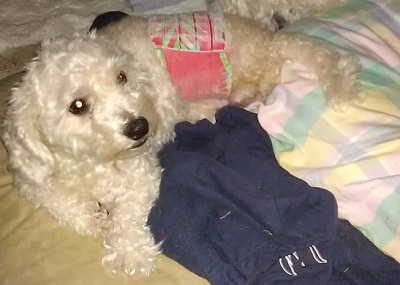 This is Pepper-Pot. He recently had to have his leg aputated due to cancer. He wears a diaper… 🙂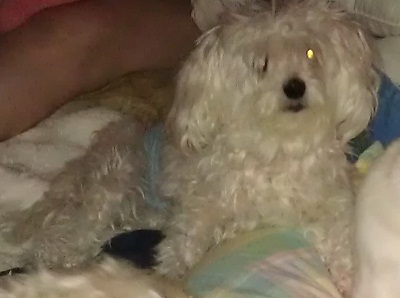 >
This shaggy little guy is Odie… He's allergic to humans. I know, sounds ridiculous. But he takes benadryl daily or he breaks out in hives.
This Hoover T-Series™ WindTunnel® Pet Rewind Bagless Upright vacuum cleaner does wonders! It's not too heavy, very powerful and I love all the attachments! I was able to clean a very large area in a small amount of time. And, I'm talking the floor, the couches, the stairs and any other surfaces that had hair stuck to them (even the floor board trim was hairy!)
Hoover also has some great tips for us pet owners for cleaning around the home…
Use Products That Are Safe For Pets – There are products specifically made for pet messes and pet odors. They are typically more effective, since they organically break down waste while neutralizing odors, and they are safer for homes with animals and children, but always check the label to be sure.
Let the Air In – After giving the carpets a deep cleaning, open the windows. Fresh air will speed up the process of drying carpets, allowing your family to enjoy the cleaned rooms without spoiling the hard work. Plus, instead of investing in an expensive carpet cleaning service, try the Hoover MaxExtract77. Not only does it work wonders on dirty carpets, it pulls up a lot of dirty water so your floors dry fast and you'll be back to living on those deep-cleaned floors quickly.
Baking Soda, Not Just For Baking – To remove scents from a carpet, sprinkle with baking soda. Let stand for at least fifteen minutes, then vacuum. Repeat as needed.
Clean One Room a Day to Keeps Messes Away – Develop a cleaning schedule where each day is devoted to one room in your home (for example, kitchen on Tuesday, bedrooms on Wednesday). Save the rooms that are considered high-traffic areas for later in the week in case of unexpected company.
Avoid Pet Hair Emergencies – The guests are about to arrive and suddenly you realize that your pet has picked an in-opportune time to hop on the couch. Tidy up with the Hoover T-Series WindTunnel Pet. Made with pet lovers in mind, it comes with an Air-Powered Pet Hair Hand Tool. Rubber blades collect hair and powerful suction carries it away. A rinsable filter and high-quality HEPA filter helps absorb odors from your furry friends, all for less than $100. Additionally, consider grooming more frequently to help control shedding.