Learning how to make money online with your kids is so easy thanks to Totspot. This post contains sponsored content, but all thoughts and opinions are my own.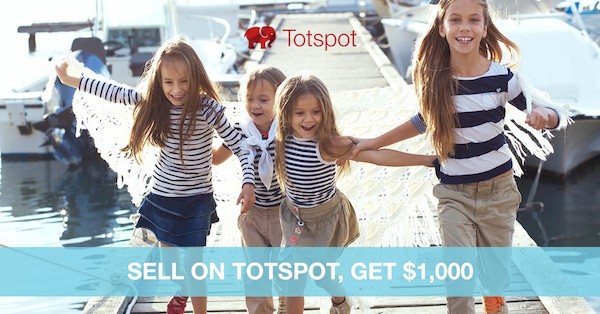 How to Make Money Online with Totspot
If you've never heard of Totspot before, you can learn about my first experiences with it in my original post. But here's a quick recap:
Totspot is America's fastest growing resale shopping app for kids' clothes. Since kids grow and their clothing does not, the Totspot app makes it super easy for parents to make money and find gently used clothes to keep those growing kids looking fabulous–on a budget. Thousands of new items are added daily. Snazzy brands names including Burberry, Ugg, Nike, Juicy Kids and many more are available for a great deal. Without Totspot, I certainly wouldn't be able to dress my kids in these kinds of brands/quality items.
Totspot allows me to save so much face! As a single mom going to school full time, brand names are simply not within my budget. But no one has to know that anymore! Plus the ability to make money online is essential to my survival!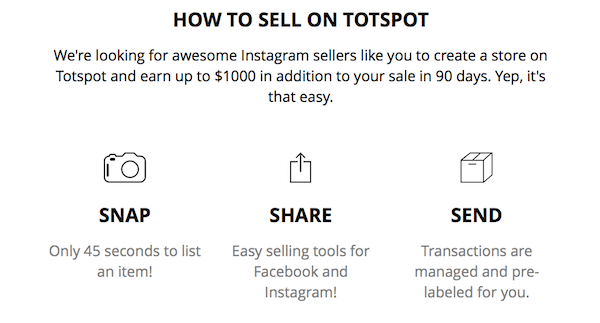 An extra $1000?!
If you already have an Instagram shop where you sell kids' clothes, Totspot is offering cash incentives to join their Totspot Team.
This is the easiest selling (and buying) platform I've ever used. And, I love that it's helping fellow parents like me keep our growing kids looking and feeling great about their clothes.
Get Started:
Simply download the app on your smartphone, create a profile for your kids and start shopping. The whole experience is personalized to your kids' sizes and taste.
Selling is just as easy. Snap a photo with your phone, load it with a short description to the app and the Totspot platform transforms it into a snappy, Pinerest-like post. When your items sell, Totspot deposits 80% of the transaction to the seller.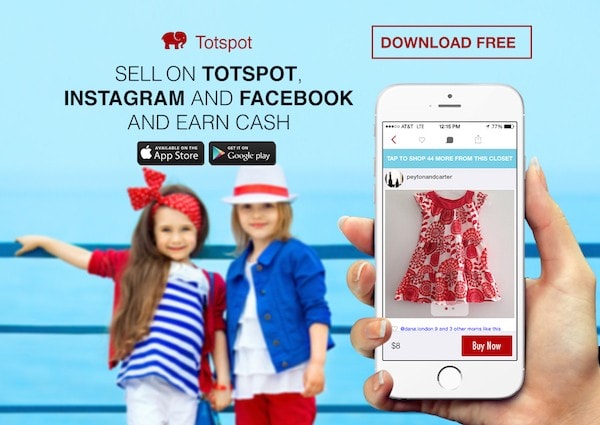 Whether you're interested in learning how to make money online or not, feel free to show Totspot some love and follow them on Facebook, Twitter and Instagram!
Chances are, once you take a peek, you'll be hooked on all the adorable outfits for such a great deal!