The Huawei Ascend Mate 2 phone gets up to 60 hours of battery life in one charge. As a blogger, I can really appreciate that. This is a sponsored post, but all opinions are my own. I have been using the Huawei Ascend Mate 2 for about a week now and have only charged it twice.
Huawei Ascend Mate 2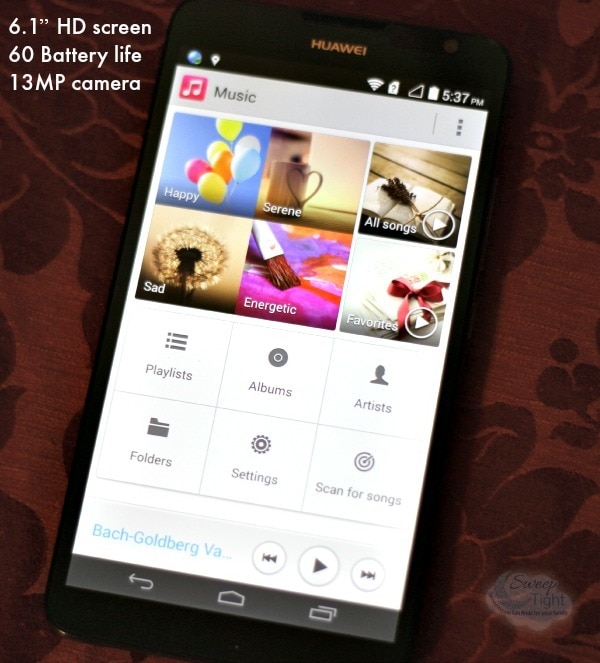 Being the gadget lovers that we are in this house, we always look forward to trying out new ones. I had never heard of the Huawei Ascend Mate 2 until the opportunity was presented to me. I must have skimmed right over the size in the description because when it arrived I thought it was a tablet! With its 6.1″ HD screen, it's a lot larger than I am used to for a cell phone. It's nice having such a large, vivid screen though.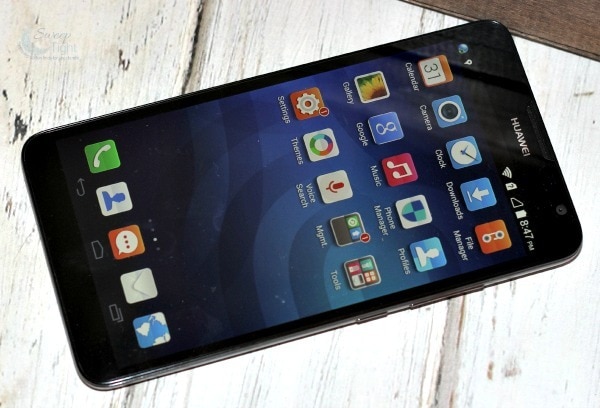 The phone arrived unlocked so I was able to use it with our AT&T service. Before I did that I was able to connect the device with Wi-Fi only to use it like a tablet. That's pretty awesome in itself. So, if you are on a prepaid plan and skip a payment, you can still tap into Wi-Fi and use your apps.
Let's talk about the battery life. With a single charge the Huawei Ascend Mate 2 can last for 2.5 days or 60 hours. And that's with being active on it. I am not talking about it sitting on your desk for that long. I played Candy Crush, read using the Kindle App, checked emails, posted on Facebook, tweeted, and listened to music to really put it to the test. It's got serious battery power.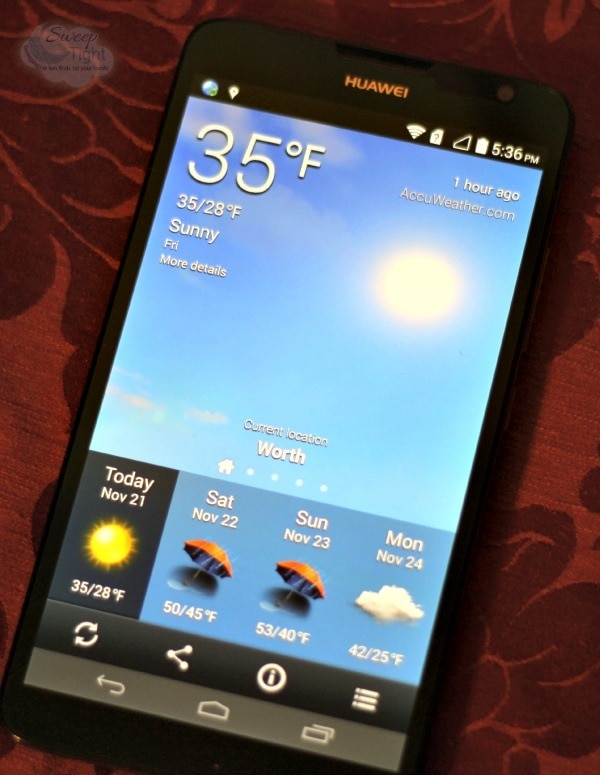 This weekend I am headed to a blog event. It never fails that you see bloggers huddled near outlets during these events. With all the live social media shoutouts and taking pictures, gadgets die out quickly. I am super excited to have the Huawei Ascend Mate 2 to avoid frequent recharging.
Since it has a 13mp camera, it's also sweet for blog events. That's good enough to allow me to leave the bulky DSLR at home. When I go to events with Shelley I always have her take pics with her phone because it has 12mp. Now I have more than that!
Overall, I find the Huawei Ascend Mate 2 a little large and awkward to be a phone, but love it as a small tablet. My hubby works with his phone in his pocket, so it's definitely too large for him. However, he likes to use it at home, once again, as a tablet.
If you are looking for a sweet device with no contract required, I would definitely suggest looking into the Huawei Ascend Mate 2.
Unlock the possibilities with Huawei. With the largest screen, and longest battery life, where will you go with Huawei. Visit GetHuawei.com to learn more and unlock your possibilities!
This is a sponsored conversation written by me on behalf of Huawei Device USA. The opinions and text are all mine.