It felt like waking up from an unplanned nap–confusing, unsure of the day or time, yet I remember the moment with total clarity. My eyelids lifted, revealing the emergency room privacy curtain on either side but open towards the front of the makeshift cloth room. The stabbing pain with my first coherent breath and seeing the look on my mom's face as she hastily turned into the open fabric to see me laying in that bed, I knew I was alive.
The immediate sense of disappointment I felt was alarming, even to me. I didn't set out to kill myself that day. I was sixteen and had no self respect. I didn't care what happened to my body–reckless, and without self love, I was seeking approval from other lost, confused souls around me.
The drugs were so easy to get. My friend and I had the tiny, travel-size mouthwash bottles in our purses and walked right into the club. A cap-full was all it would take to feel the effect. I remember the loud music, dancing on a stage, and feeling wildly drunk. Why I kept taking more is still beyond me. Was I trying to be cool? Impress someone? Get attention? Maybe.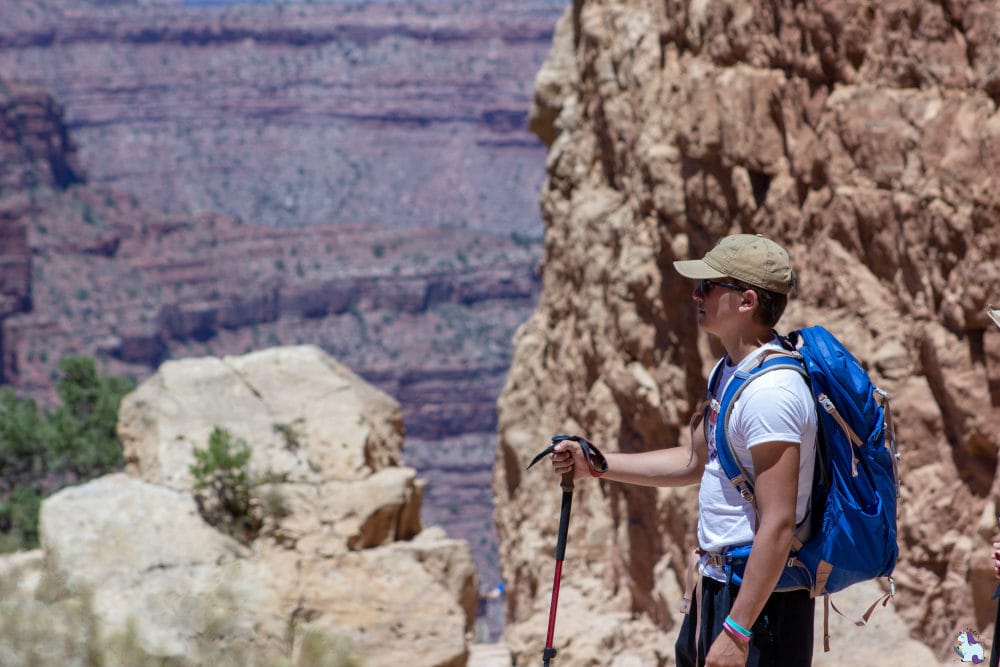 The room in the distance was blurry and spinning but everything closest to me remained clear. I knew I was going to vomit and got off the stage to head towards the bathroom. It was then I realized my body wasn't working. I must've told someone I was going to throw up and needed to get to the restroom because I remember hands holding me up. While en route, I bumped into a classmate and recall actually smiling at her and saying hi. The look of disapproval on her face is seared into my memory.
After those moments, my memory is spotty. I remember being in the back rooms of the club where the owner kept asking me for my parent's phone number. A time before cell phones, I gave them the land line that was on the other side of the house knowing my mom wouldn't hear it. I didn't want to trouble her.
They brought my friend back and after asking repeatedly, she must've told them what I had taken. My deteriorating condition finally meriting an honest response. Heaving into a trash bag, and slumped against a wall, I had a brief moment of clarity–I knew I wasn't getting better. I told them my mom's phone number.
The owner drove me to the emergency room in his brand new SUV, so I was super careful to make sure any vomit got into the black bag I was holding–pathetically considerate and pleasing others even when dying.
The rest is blank.
I woke up to the look on my mom's face and my aching chest–a painful reminder that being resuscitated is violent business. My mom's first question, "Who did this to you?" would have been easy to answer with a lie–pass the blame, continue the party. But I told her the truth, "I did."
The doctors came in and I tried to listen, but processing their words was like trying to eat pudding with a fork–so much slipping past before I could get it. "Lethal dose" and "the size of a pencil eraser" ring a bell. I drank somewhere around an ounce of the "Liquid G."
I never wanted to hurt anyone. I just didn't care about myself. I was hurting, and without the language to tell anyone what I was feeling, I was trapped in the sadness of my own skull.
Despite all of this, it was just three weeks before I was back to the club, this time experimenting with a different class of drugs.
I found out I was pregnant very early in the pregnancy. Thankfully it was during a brief drug-free period. There were a few tiny moments where I considered my options, but it was my mom's significant other, Ben, who found out I was pregnant first. His face lit up–his first reaction to the thought of having the baby rather than what would usually happen to a sixteen year old girl still in highschool. He was so excited.
That was the pivotal moment.
I was in charge of taking care of someone else.
I never touched a drug again. I even stopped drinking pop and threw myself into a lifestyle of obsessive healthy eating and habits.
My son saved my life, and Ben helped him.
It's been seventeen years and Adam still saves me everyday. He was born a hero–it's who he is.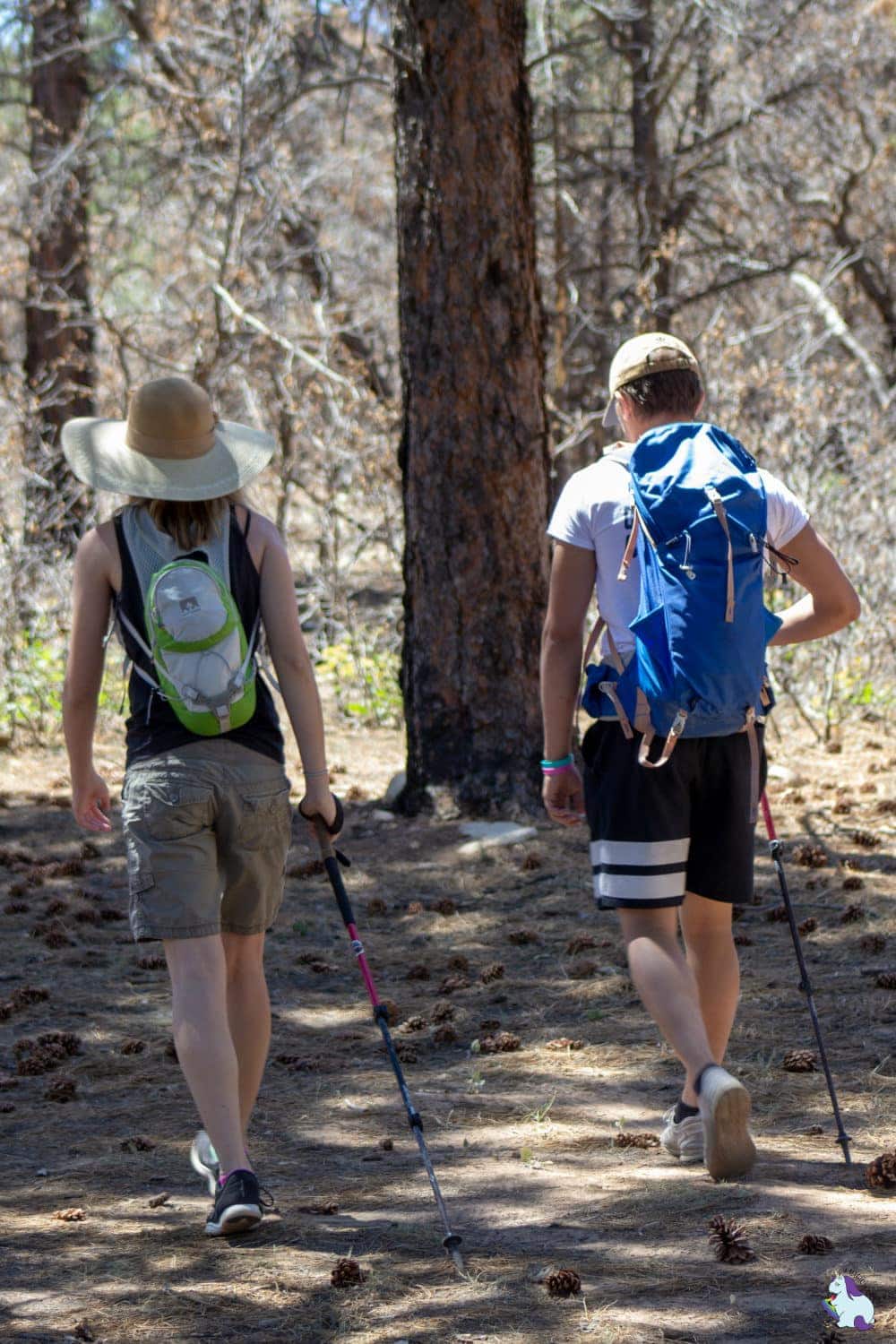 Sometimes I feel like I'm more of a sibling than a mother because on so many levels we've grown up together. My mom and Ben have rallied through every tough time, every struggle, every bit of confusion or mistake. It certainly does take a village.
But this is supposed to be about Adam. I didn't give him the best landing pad here on earth. Despite all my struggles with motherhood, growing up, and depression, he has become the most impressive man.
Selfless, thoughtful, driven, accountable, talented, and wise are words often used to describe him, even as a teenager. Taking him anywhere is a treat. Anyone who spends more than five minutes with him becomes immediately aware of how special he is. When he asks how you are doing, he genuinely wants to know.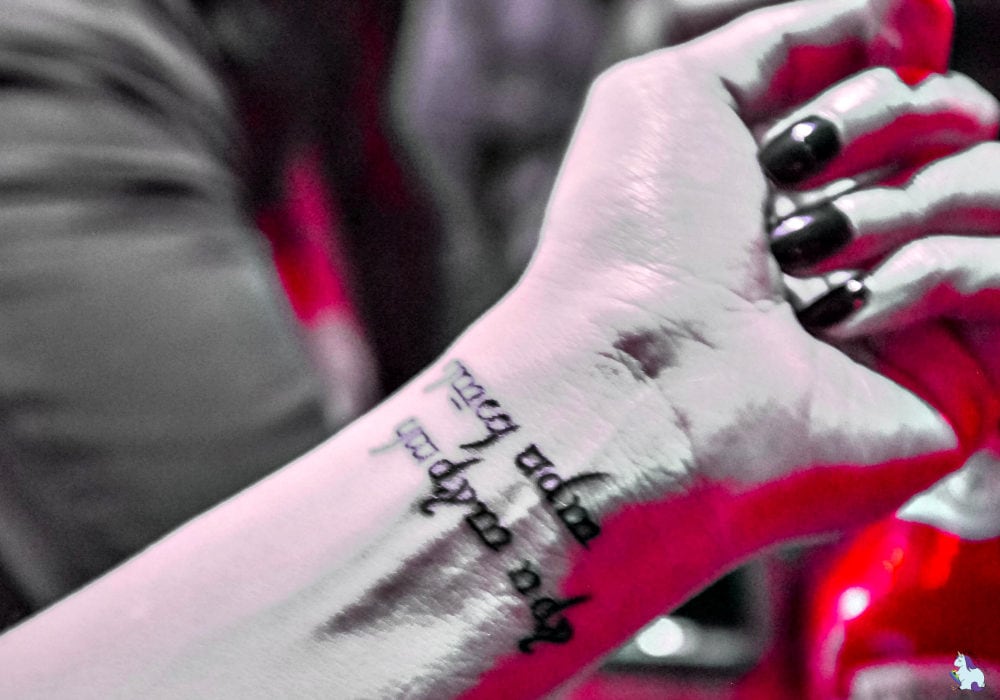 Last year, for Adam's sixteenth birthday, we got tattoos together. Mine, to honor him, and his the symbol of his birth month, Leo.
This year, at seventeen and approaching the legally deemed age of adulthood, he just wants a pair of shoes and to play his video game–currently in a beta phase, which is apparently quite exciting.
He doesn't go to parties or have a ton of friends. He doesn't entirely fit in with his age group. He's a big thinker. He thinks of his future, which is something my teenage brain wasn't capable of processing. He understands and respects consequences.
For his senior year, he begged to join the football team. He's wanted to be on the team since his freshman year, but I was against it for fear of injuries. He trained everyday–working out, building his strength, and eating, well, everything to prove he could handle it. He's so strong. His mind and body matching in power.
To say I'm proud of this boy is almost laughable. I am enamoured, enchanted, impressed beyond belief that this person was given to me. He is a gift to the planet.
As I'm writing this, the tears are falling. I can't help but feel like I could've done better–grown up faster, given him more, because if anyone deserves it, it's him. But, he's so wonderful, perhaps because of the struggle, that I wouldn't change anything. Moving forward, I aim to impress him. His journey is just beginning. He wants to do so much and he can do anything.
For whoever or whatever reason I have him in my life, thank you. Thank you for everyone that has contributed to his character. My mom, Bim, you made up for all my shortcomings and made sure I grew up with my son.
I had Adam on this day, in the evening after 19 hours of hard labor. Jen was there–she helped me bring him into the world. This was the day magic was introduced to my mess.