Confidence and positive self-esteem are two things I have always struggled with. To this day I have to force myself to be confident and not put myself down. Having confidence is about so much more than beauty. It's about loving the person that you are. This post is sponsored by Lunchbox, but all opinions are my own. I am happy to be a part of this campaign on such an important topic about what #BeautyIs and how it's defined differently for everyone.
For me #BeautyIs Confidence
This is actually kind of a hard post for me to write. You see, I haven't liked myself for many years. I won't go into all the details, but let's just say I went through a real crap patch of years and haven't ever learned how to fully forgive myself. I never had bad intentions, but my actions certainly hurt more than just myself. Realistically I know that making mistakes is a part of learning and personal growth, but it's still hard to have that strong confidence that I admire in others that I see.
It's funny. Every time Shelley and I attend a blogging conference or event, we meet these wildly successful bloggers. We always notice that the common denominator among them is their confidence. They are self-assured and just ooze confidence. It's something I strive for now big-time. It's such an admirable quality to have and can pretty much equal major success.
So, for me confidence definitely plays a big part of what I think #BeautyIs. Not to be confused with cockiness, cause if you cross that line it's just the opposite of beautiful.
I don't take a ton of selfies because I can never seem to get a good angle. See exhibit A here where I look like a cartoon. But I like my eyes, and it kind of fits my weirdo personality.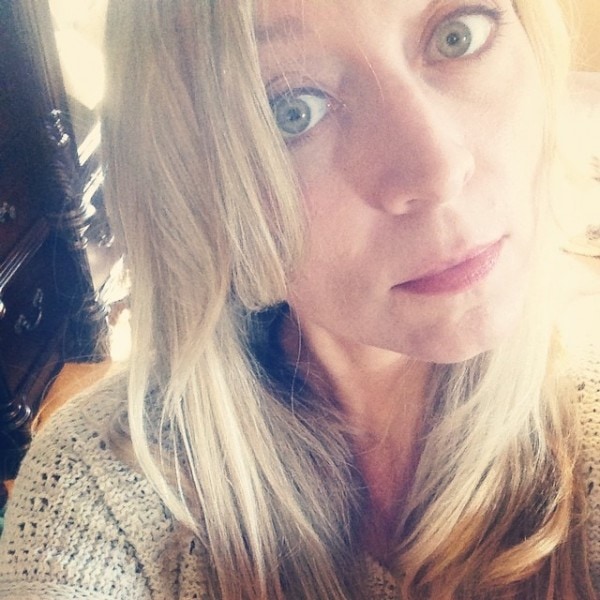 I do love this one of me and Franklin. I really do adore my animals, and I think this picture just shows love.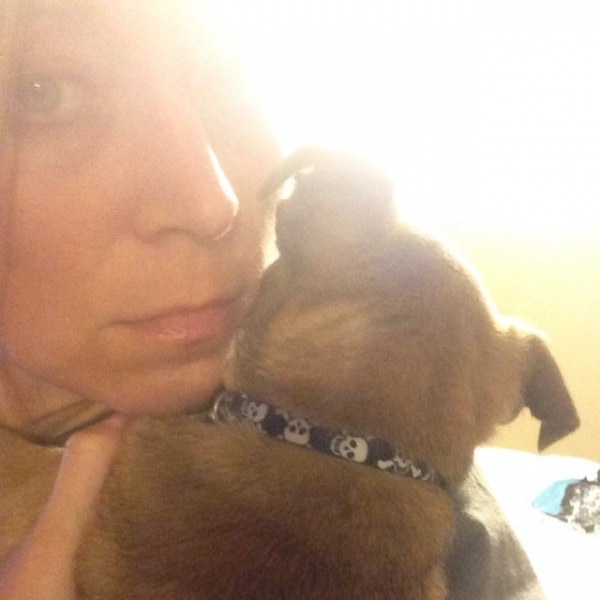 Walgreens and Dove want to Reward you for Sharing what #BeautyIs to You
Dove and Walgreens are committed to building positive self-esteem and inspiring women of all ages to reach their full potential and acknowledge that beauty is defined in several different ways. One way they are encouraging people to show what #BeautyIs is by posting selfies. Now, posting a selfie can sometimes be seen as self-serving, but Walgreens and Dove want to encourage you to use your selfies for good. Share what beauty means to you in the form of a selfie to spread the word via the most popular form of social expression these days.
Here are some ideas of selfies to take to show what you think #BeautyIs:
A self-portrait that captures your natural beauty.
A picture that shows you sharing a positive moment with someone else.
An image that shows you giving back.
A picture that portrays your overall personality.
Visit DoveShareYourBeauty.com to see what other women are sharing.