Flea and tick prevention in pets is beyond important. It should not be ignored or neglected. This post is sponsored by Bayer / Seresto and the Pet Blogger Network. I am being compensated for helping spread the word about the Seresto product, but Sweep Tight only shares information we feel is relevant to our readers. Bayer / Seresto is not responsible for the content of this article.
Importance of Flea and Tick Prevention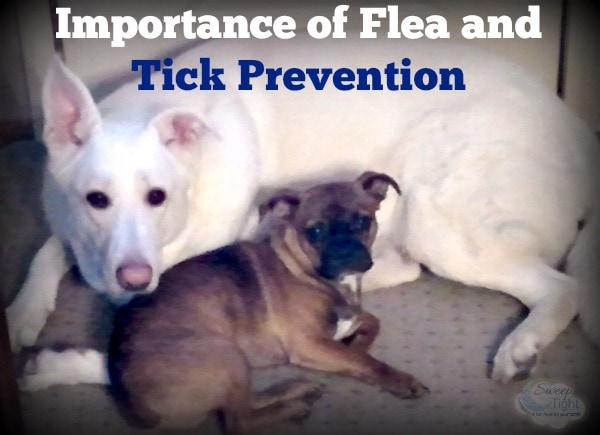 When I think of fleas I immediately think of our old shop. My family owns a heating company and I started "working" there when I was about 8 years old. There were several German Shepherds there that were mainly guard dogs. Clearly, flea protection wasn't great back then, or my family just failed at protecting the dogs, because I remember having my legs bitten to all heck by fleas. Yes, fleas in the office. It obviously traumatized me. Since then the office has moved to a nice building (yay) and there are no more dogs (boo).
My point to that story is that when your dog gets fleas, those suckers come into your house and are not afraid to chomp on you, as well. Prevention is key here, because I wouldn't even know where to begin to get rid of them.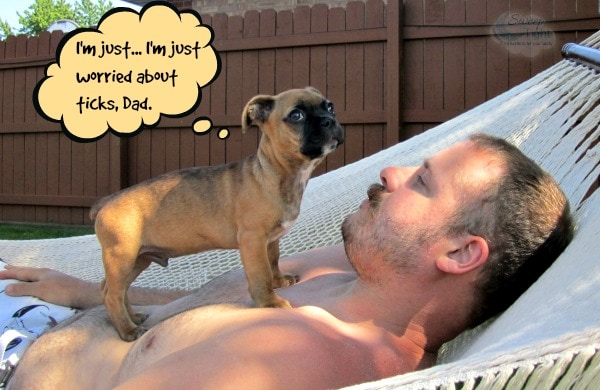 Ticks are even more of a nightmare. I keep hearing about this year being just extra horrid for ticks. I am sure there's even a name for it like, "Tick Vortex" or something like that by now. I hear about more and more people being diagnosed with Lyme Disease and have a friend who's dog got it last year. I asked her why the bleep she didn't have him on flea and tick prevention, and guess what her reply was… "I forgot"…

I guess it can be easy to forget to apply monthly flea and tick prevention. Time just flies and if you aren't checking a calendar daily, a month can slip right by you. Seresto is a collar that provides 8 months of flea and tick protection for dogs or cats. I am super excited that we will be trying it out on Hilo. With his long fur it's like a fluffy playground for pests. He can certainly use the 8 months of protection.
*** Seresto for dogs won the Better Homes and Gardens New Product Award. This Award is voted on by readers of Better Homes and Gardens out of a pool of various products. ***
Stay tuned to see how the Seresto collar works for us. In the mean time, be sure that your pets are protected from fleas and ticks!
Do you have pets? What do you do for flea and tick prevention?