As a blogger, sometimes I find myself scrambling to find something to talk about – yes, most of the time bloggers look organized from the front page – but from the back-end… content is not always the easiest step of the process. Inspiration is ALWAYS appreciated and I recently received the newest Chicken Soup for the Soul book – Inspiration for Writers. As always, it features 101 stories – but this time, they are providing some inspiration for book authors, bloggers, and more.
Chicken Soup for the Soul: Inspiration for Writers
This book from the Chicken Soup for the Soul series was a great reminder of how effective good writers, bloggers and even the readers can be in our world. I enjoyed reading stories that reminded me of the healing power of reading something from a great writer. A blogger that has a hard story to share that I completely relate to and can find a bit of connection through the post of another blogger I barely know. Through our adoption I have found blogs to be especially helpful – it is great to know others have been through the same path before me, they have felt many of the things I have, and I am so thankful that they continued to write through the hard times as well as the happy times.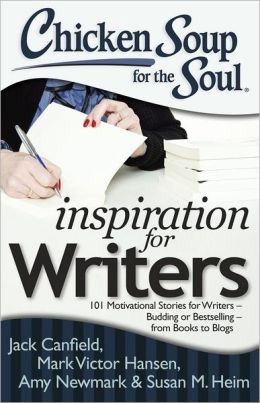 There were also stories about facing your fears in writing… realizing that you have to put yourself out there and may not get great feedback – or any feedback for that matter. While I do mostly reviews at Sweep Tight, I also blog at my own site, DelightCreativeHome, and have shared our adoption journey there. I always have to consider that someone may read what I write and not like it – which can be hard. But the stories from Chicken Soup, again, encourage people to face the fears and find truth through what they share with the world.
I was so inspired by this book – and hopefully – if it is something you are needing in your life, you can be inspired too. You can find Chicken Soup for the Soul: Inspiration for Writers on Amazon.