Today is day one of a 12 week plan I am starting in an attempt to break bad habits and truly make the shift into a healthy lifestyle. I've never had a consistent routine. I've always yo-yo'd with fad diets, drastic exercise, and different combinations of the two. These 12 weeks are being supported by Kiqplan. I received the Slim and Trim app for review purposes and compensation for my time but all thoughts and opinions shared on this blog are my own. And they are simply thoughts and educated opinions. I am not a doctor. I have a degree in nutrition science and am a certified personal trainer with no experience–I just have an abundance of textbook knowledge. I'm going to put what I know to WORK and share the experience with you.

A little about me – Shelley
I've struggled with disordered eating since junior high. I would "save up" my calories to over indulge on junk without gaining any weight. I was underweight until well into my twenties and was never satisfied with the way I looked. Now, at 31 years old, I am at a normal weight, but my composition isn't what I would like it to be and I do not have a healthy relationship with food.
[bctt tweet="I got a degree in nutrition thinking I could prey on my own addiction to logic to help me not abuse food"]
I went and got a bachelor's degree in nutrition science thinking I could prey on my own addiction to logic to help me not abuse food. I'm pretty sure now I just know too much and it's overwhelming. Food is complex, emotional, and exciting–much like a drug.
As of today, I'm 5'4 and weigh 127 pounds. This is a healthy weight for me. I'm actually really comfortable with this number–which is a big deal. About 5 years ago I truly got comfortable in my own skin. I learned that muscle weighs more than fat and the number on the scale doesn't matter if you like the way you look. I started weight training and putting on muscle. The healthiest and happiest I've ever been was at 125 pounds and 18% body fat. I looked and felt fantastic.
You might think, what the heck? If you're now 127 lbs and you felt that good at 125 lbs then you only have 2 pounds to lose!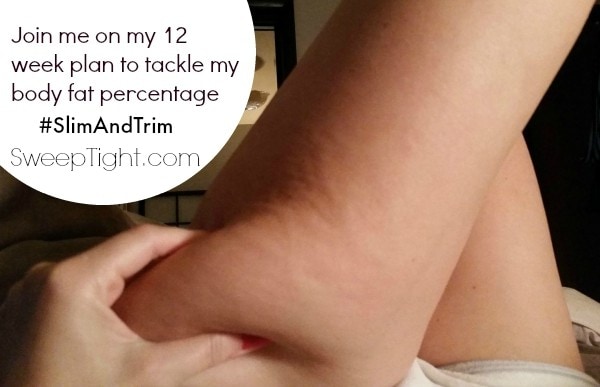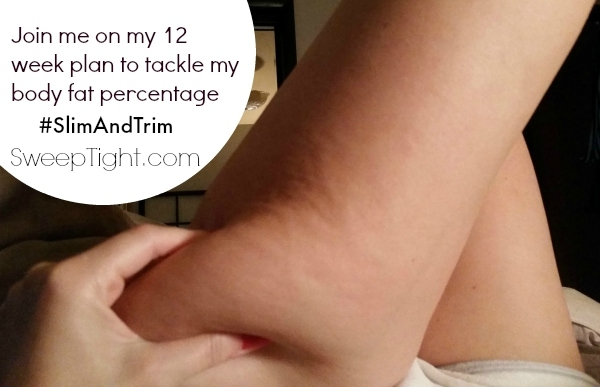 Let's Talk Body Fat and Composition
I'm intentionally ignoring BMI because that is simply the ratio of your height and weight with no account for how much of your weight is from muscle or fat. Body builders are technically obese if you just look at BMI. And you can be underweight with high triglycerides… you get the idea.
For this 12 week journey, I'm focusing on my body fat percentage. This is the percentage of your body that is fat. For women, we need at least 12% to have normal hormone function and that's LOW. Men only need 2-3% for normal function which is why they can get so ripped and we struggle to show those cut lines.
Body fat is really tough to accurately measure. For these 12 weeks, I'll be using fat calipers that measure skin folds and a scale that measures body fat. As you can see in the chart below there is a significant difference in measurements.

During my last semester at school–6 months ago–I was able to use their super expensive and precise equipment. I had a body fat percentage of 28%. Since I haven't put any effort towards changing that in the last 6 months, I'm thinking the caliper measurement is closer to being correct. (Which is usually the case.) I learned how to use calipers in school and when earning my personal training certificate so I'll mainly be going off of this number.

My Goals – Healthy Lifestyle
I want to get back to where I feel great everyday. I used to be full of energy, emotionally more positive, and confident in my clothes–and out of them–always great incentive. 😉
To put this into numbers, my goals for the next 12 weeks:
Decrease body fat percentage by 7.5%
Eat balanced foods within my calorie range of 1300-1500 calories/day
Exercise at least 4 times per week
Take at least 8,000 steps per day
Take measurements on Mondays
Report to you every 2 weeks with results
Maintain this lifestyle after the 12 weeks are over
Honestly, I don't really care what my weight is at the end if I have decent muscle tone and feel good. I want to melt the fat off my muscles. I want to be and feel healthy.
What I'll Be Doing – #Slim&Trim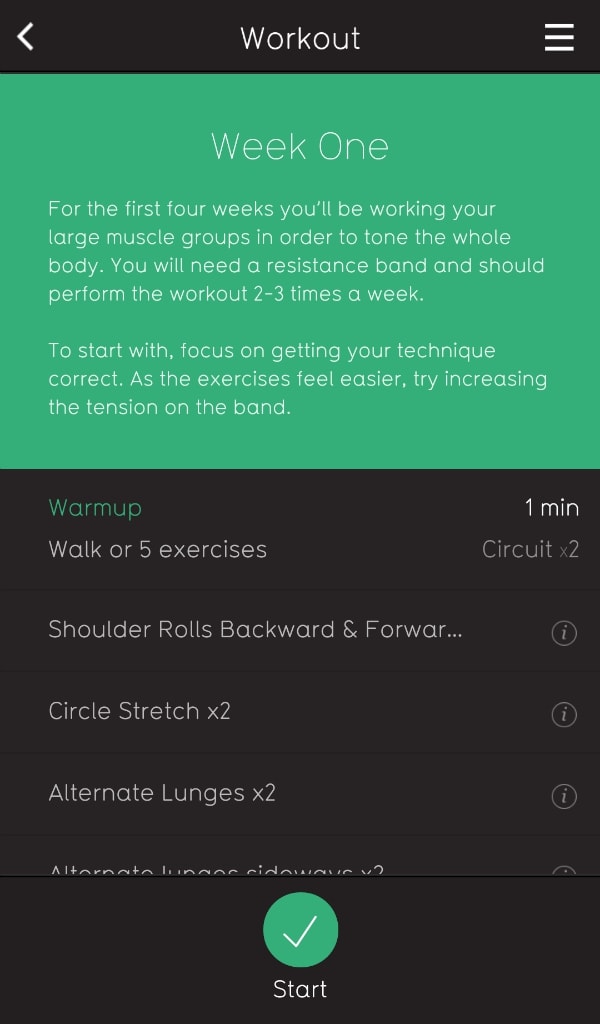 I'll be using the Slim + Trim app by Kiqplan daily to help me track progress, get workout routines WITH VIDEO, and record my food intake. The best part about this app is that it works with MyFitnessPal (MFP) which I've used for years. So I sync'ed the two and whatever I put into MFP automatically shows up in the Slim + Trim app. This app has a 12 week plan all set for me with daily tips to keep me focused and reminders to reach my step goals and do the workout routines. It also works with tons of devices like the Fitbug and S Health–which is already built into my phone.
I'll be sharing much more about the app as I use it. Be sure to follow the hashtag #SlimAndTrim to find out more.
You can get a Kiqplan app tailored to your personal needs too! Find them all available in the Google Playstore or for iOS.