Megalast Ball & Skid Stop Slow Feed Dog Bowl
I love buying new toys to keep my yellow lab entertained, but I've learned to be very selective about what I buy for my powerful chewer. Those cute little stuffed squeakers? Promptly turn into a pile of shredded fluff in about an hour. Luckily, JW Toys has the Megalast line of durable dog toys for strong chewers. Product was received for review purposes and this post may contain affiliate links.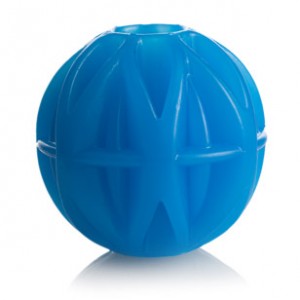 I ordered the Large Megalast Ball since my dog loves to play fetch. I appreciated that these toys are made in the USA and certified non-toxic, meaning they are tested by an independent facility for substances like lead and arsenic. My dog was happy to put the toy to the test immediately. I've had the toy for about 2 months now and it looks just as good as the day I received it. My dog is able to gnaw on it and stay occupied without destroying it, so the Megalast toys live up to their claim!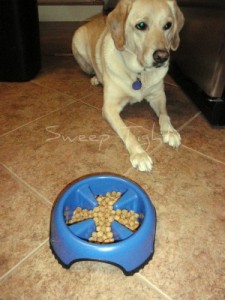 I also reviewed the Skid Stop Slow Feed Bowl. With a regular food bowl, my dog basically inhales her food in seconds and then acts like she is still hungry. The slow feed bowl has a unique design which forces her to work a little harder to get the food from each section. It also has rubber grips to help it stay put easier. I found that my determined dog was still able to slide it around on our tile floor surface, but it definitely helps slow down her feeding, which prevents overeating and bloating.


JW Pets has a variety of pet products for dogs, cats, fish, and birds. Based on the products I reviewed, I highly recommend them for innovative pet products of good quality!