As a part of the Karina #Dresstacular event, I get to try out new Karina dresses about every three weeks. Myself and some other select bloggers are showcasing our own looks and giving examples on how Karina dresses are made for every body type.
Part of the fun during this event is giving you the opportunity to win! Giveaways follow each review post, giving our readers the chance at a Karina shopping spree for themselves!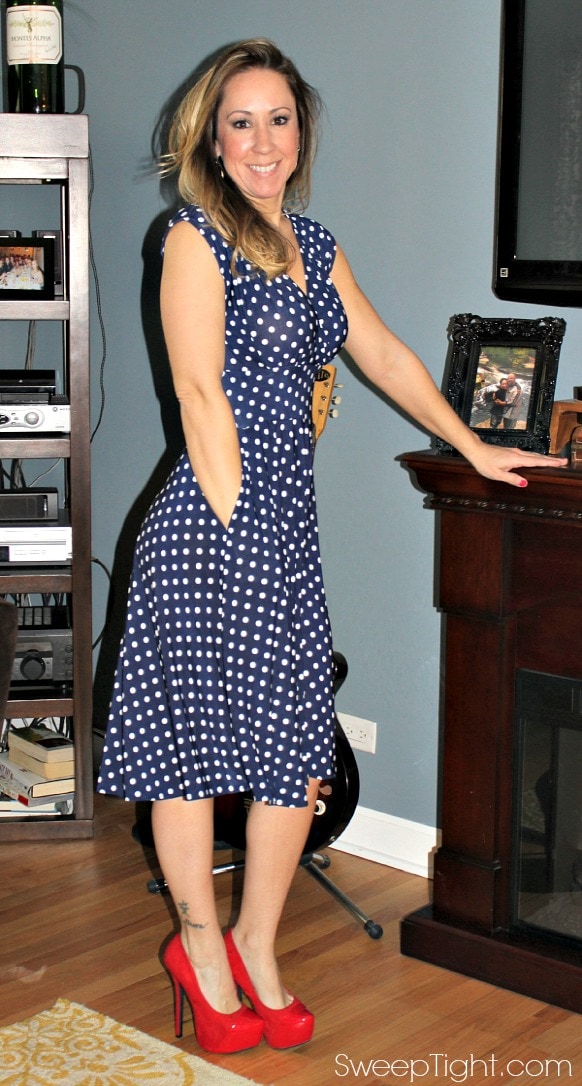 I had a friend model the last dress that we reviewed. She looks so cute in the Nora dress from Karina. She was able to see for herself how comfortable the dresses are and how you can switch up the looks so easily.
Karina Dresses has a newsletter you will want to get in your inbox. Each weekly newsletter has a winner of a new dress selected from the email subscribers. You have to open the email to see if it is you! In addition to giveaways, The Karina Dresses newsletter also has flash sales with the hottest prints at almost 50% off! To make this newsletter even more desirable to join, if you sign up and confirm your subscription (or are already a subscriber and enter this giveaway) you will be entered into the sweepstakes for $1000 in Karina Dresses!

Karina Dresses #Dresstacular $1,000 in Dresses Giveaway
If you are a blogger and you would like to do a review of a Karina Dress, they choose their reviewers from their affiliates! You can sign up to be a Karina affiliate.