This Halloween was more low key than usual. The kids are a bit older and not too into trick or treating. Instead we decided to stay in and answer the door while watching scary movies and enjoying our favorite ice cream treats. This post was sponsored by Klondike as part of an Influencer Activation for Influence Central. I received complimentary products to facilitate my review. All thoughts and opinions shared her are my own.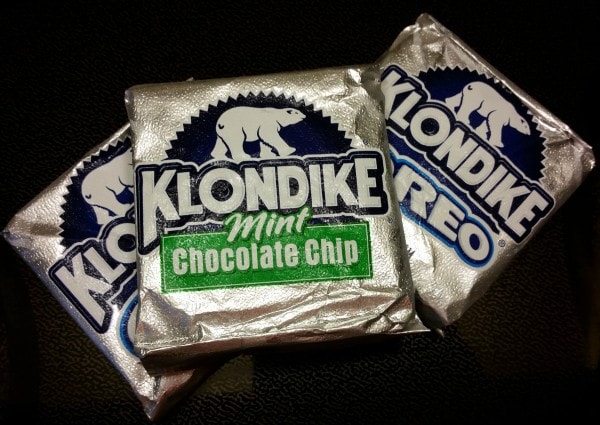 Ice Cream Treats
Kandy Bars?!
I scream, you scream, we all scream for ice cream! Was the theme for our Halloween sit-in. What better treats than Klondike Kandy Bars?! They're freaking delicious and now come in a 6 pack–instead of 4. They have that infamous Klondike chocolate shell but are filled with a light, fluffy ice cream and, depending on the variety, different candy bar themed guts.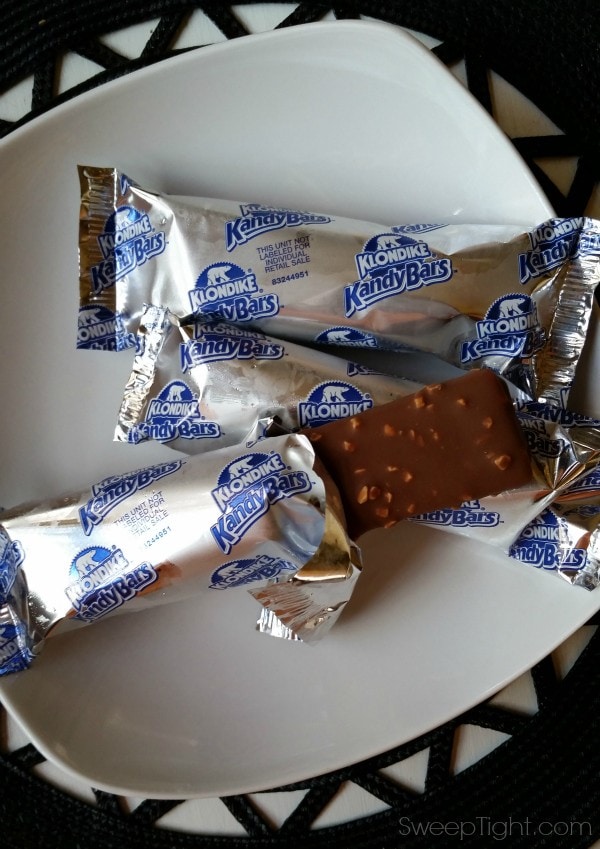 We tried the Cookies & Cream and Caramel & Peanuts. These are totally our new favorite ice cream treats. I don't know how they do it, but the ice cream is creamy, yet fluffy and the caramel remains ooey-gooey-amazing. Plus, when you're having a gathering these individually wrapped frozen treats are easy to just hand out. No dishes or scooping required. They also come in Mint Fudge Cookie and Fudge Krunch.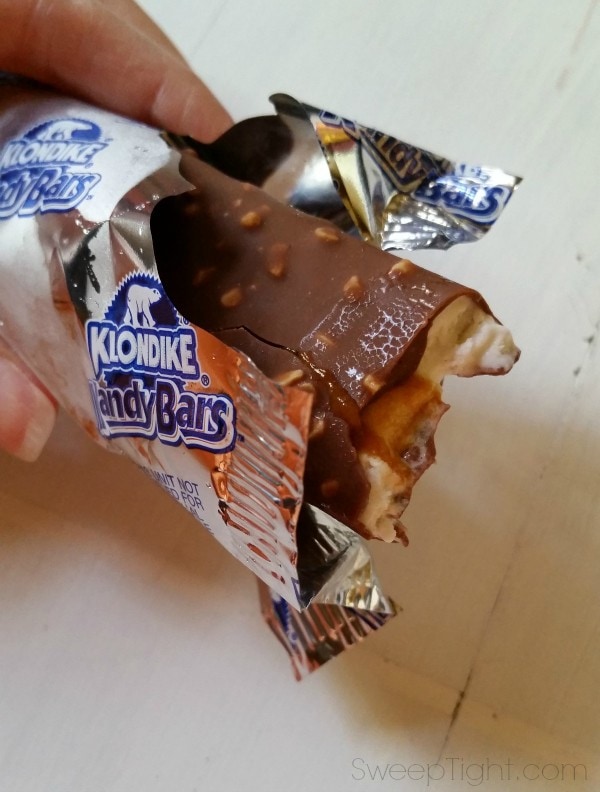 Heavenly Squares
The sound of my teeth breaking that thin chocolate shell is something that reminds me of happy times when I was a kid. It was a big deal when we had Klondike Bars in the house. At least to me it was like we won the lottery. I always loved that there was no stick…. licking a wooden stick just ruined the finale of other ice cream treats.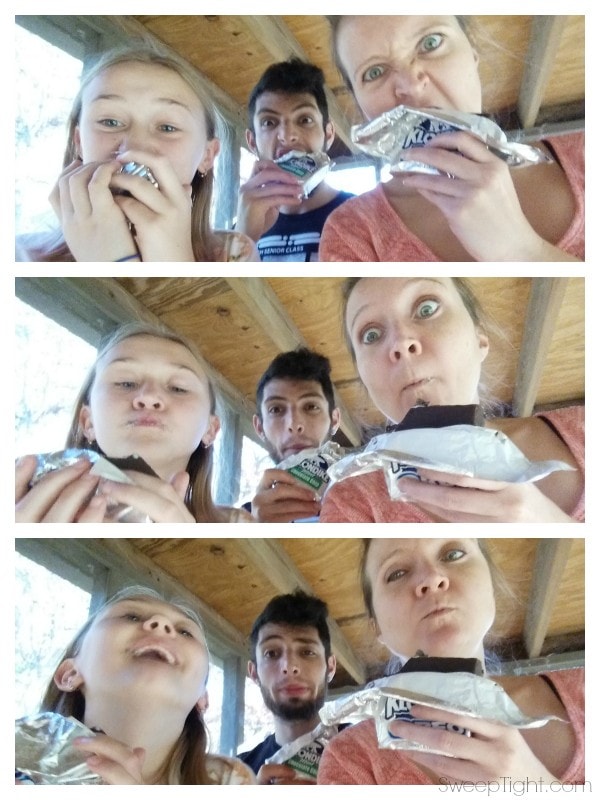 Now, these four-cornered scrumptious, stickless ice cream bars come in 12 varieties. Twelve. This deserves a moment of appreciation. <pause>
Cookie Dough Swirl
Caramel Pretzel
Heath
REESE'S
Mint Chocolate Chip
Krunch
OREO
Dark Chocolate
Rocky Road
Double Chocolate
Neapolitan
Original
Which Klondike Bar variety is your favorite?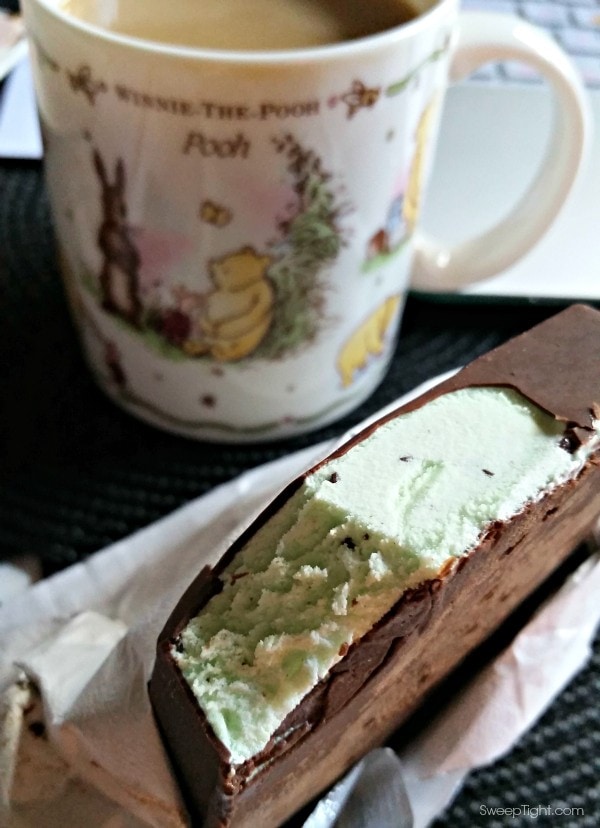 I'm partial to the Mint Chocolate Chip and Heath. Although, I wouldn't decline the opportunity to consume any of them. In fact, we are having several get togethers this fall for football games, Thanksgiving, and basically just so I have an excuse to have a freezer full of ice cream treats. 🙂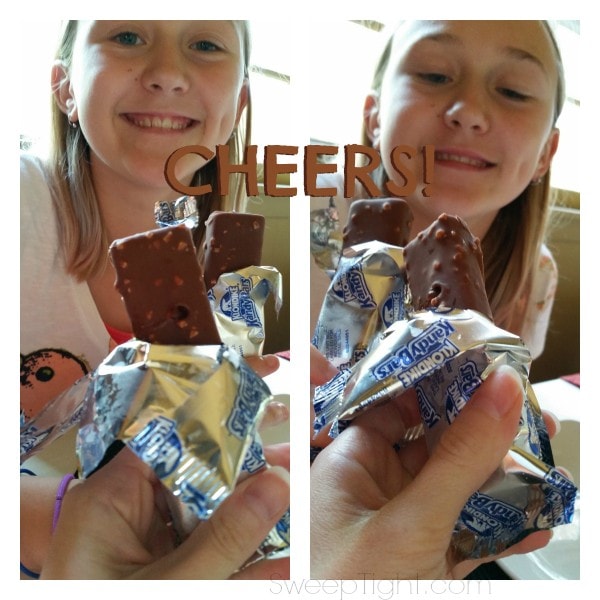 You can share your love and learn more by Liking Klondike on Facebook and following them on Twitter.
Out of all these ice cream treats, which would you scream for?