Remember when you learned to ride a bike? I do. It was terrifying. I had no training wheels, shaky confidence, and a concrete driveway that I just knew I was going to kiss at some point. Learning to ride a bike was not a fun experience for me, but with Leg&Go, kids can learn to ride a bike with all the fun and none of the fright. This is a sponsored post, but all opinions are my own.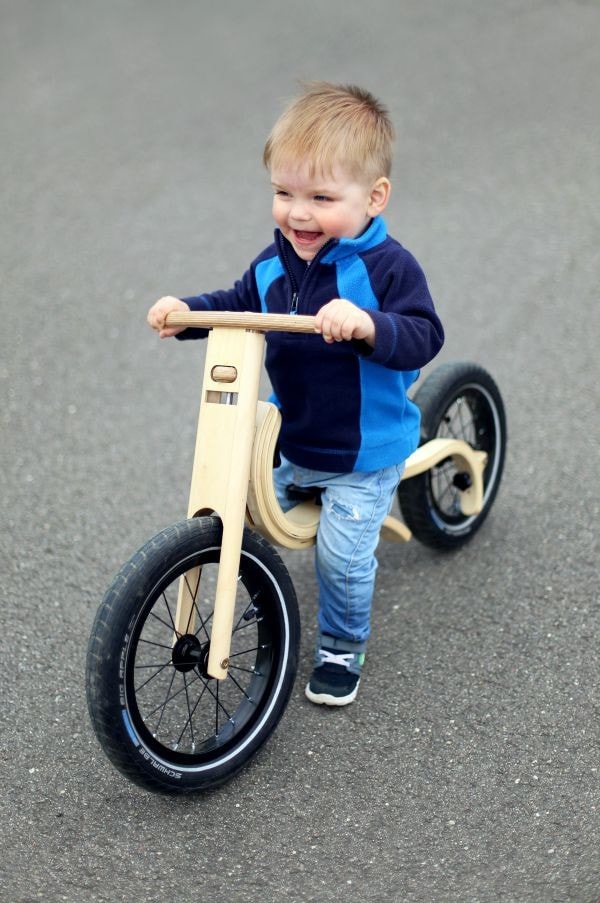 Learn to Ride a Bike – Eventually
Leg&Go is the only bike that's actually a bicycle system that grows with your kids. It's made for children as young as 8 months, and it grows with them all the way to six years of age. The secret to learning to ride a bike without fear lies in the unique way that a Leg&Go bike grows with your child.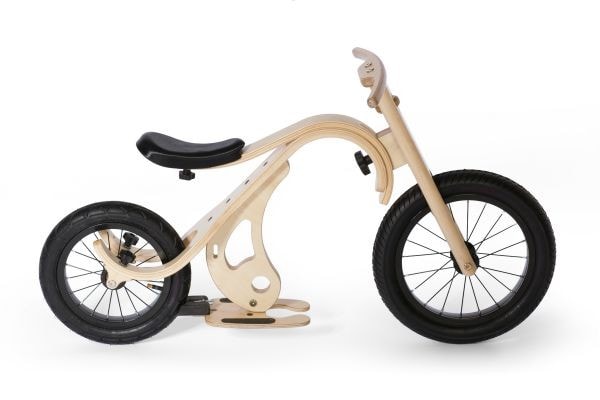 8 Bikes in One
The Leg&Go grows with your child from the early days of a rocking elephant to a full-on bicycle when the time is right.
Rocking Elephant: Starts off as a rocking elephant for the little ones.
Baby Bike: Low to the ground, so your little one can zoom around with safety and ease.
Tricycle: The first step. A completely functional tricycle with pedals and added stability.
Balance Bike: A bicycle made with no pedals. Ease into learning to ride a bike by using the feet.
Comfort Bike: A variant of the balance bike.
Downhill Bike: Zip down inclines on this bike designed for downhill fun.
Pedal Bike: When it's time to make the transition to learning to ride a bike.
Polar Bike: Fun in the snow with this variation featuring skis instead of wheels.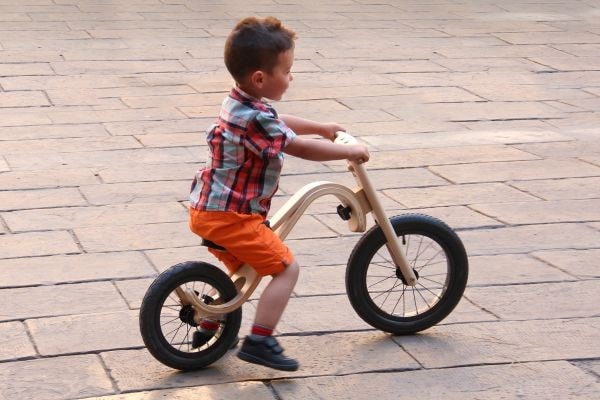 In addition to growing with baby until he or she is ready to ride a bike, the Leg&Go offers support when making first steps and its multiple configurations make it excellent for teaching balance and pedaling. It has screws with caps and set positions to alter the seat, steering, and frame, and it's constructed of attractive, non-toxic birch plywood which is eco-friendly and water resistant. It's natural suspension design smooths out bumps and safeguards little spines when riding, and a bigger front wheel with accompanying steering limiter means extra safety for the kiddos.
Take a Look at These Videos to Learn More
More Information on the Best Way to Learn to Ride a Bike
Leg&Go is pure genius in my opinion. Of course, you CAN let your kids learn to ride a bike the hard way, but speaking from experience, it's no fun. LOL. Instead, why not check out Leg&Go. I know I would have appreciated something like this so much more than the terror of knowing that basically nothing stood between me and the concrete!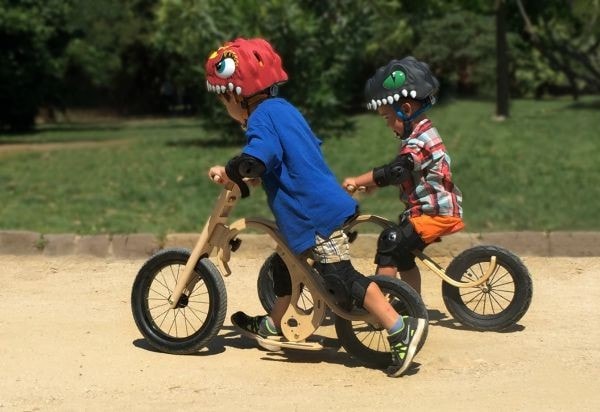 You can visit their Kickstarter page to learn more about Leg&Go's adjustable bike system. You can also connect with them on Facebook and follow them on Twitter – @LegGoBike and Instagram – leggobike. I think this is a great idea and a great way for the little ones to learn to ride a bike.