This post is in partnership with Warner Bros. The LEGO NINJAGO Movie comes out this week, and it looks hilarious. In all honesty, I made the horrible assumption that this movie is only for little little kids. WRONG. Watch the trailer if you don't believe me. It appears to have everything a movie needs to entertain the whole family.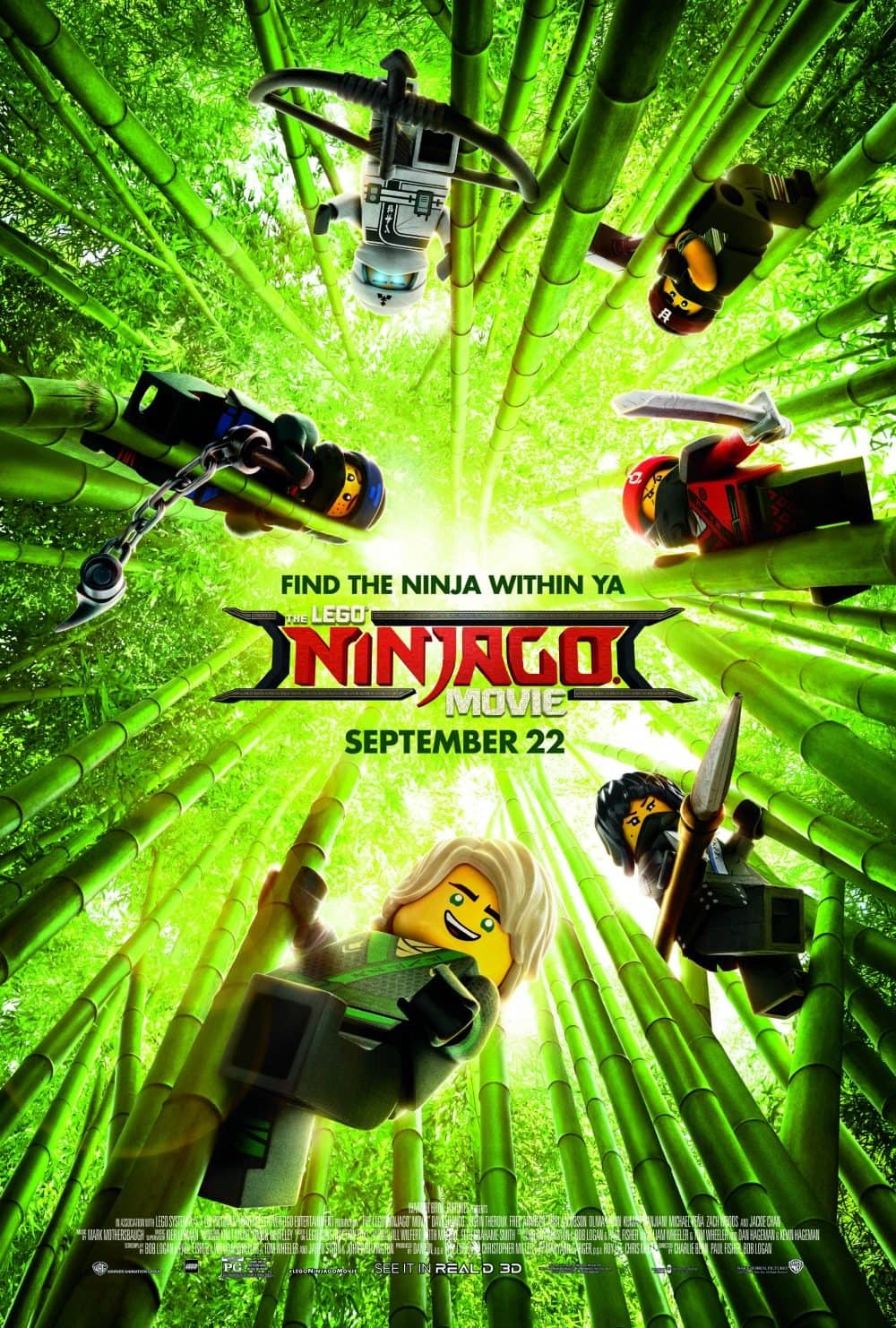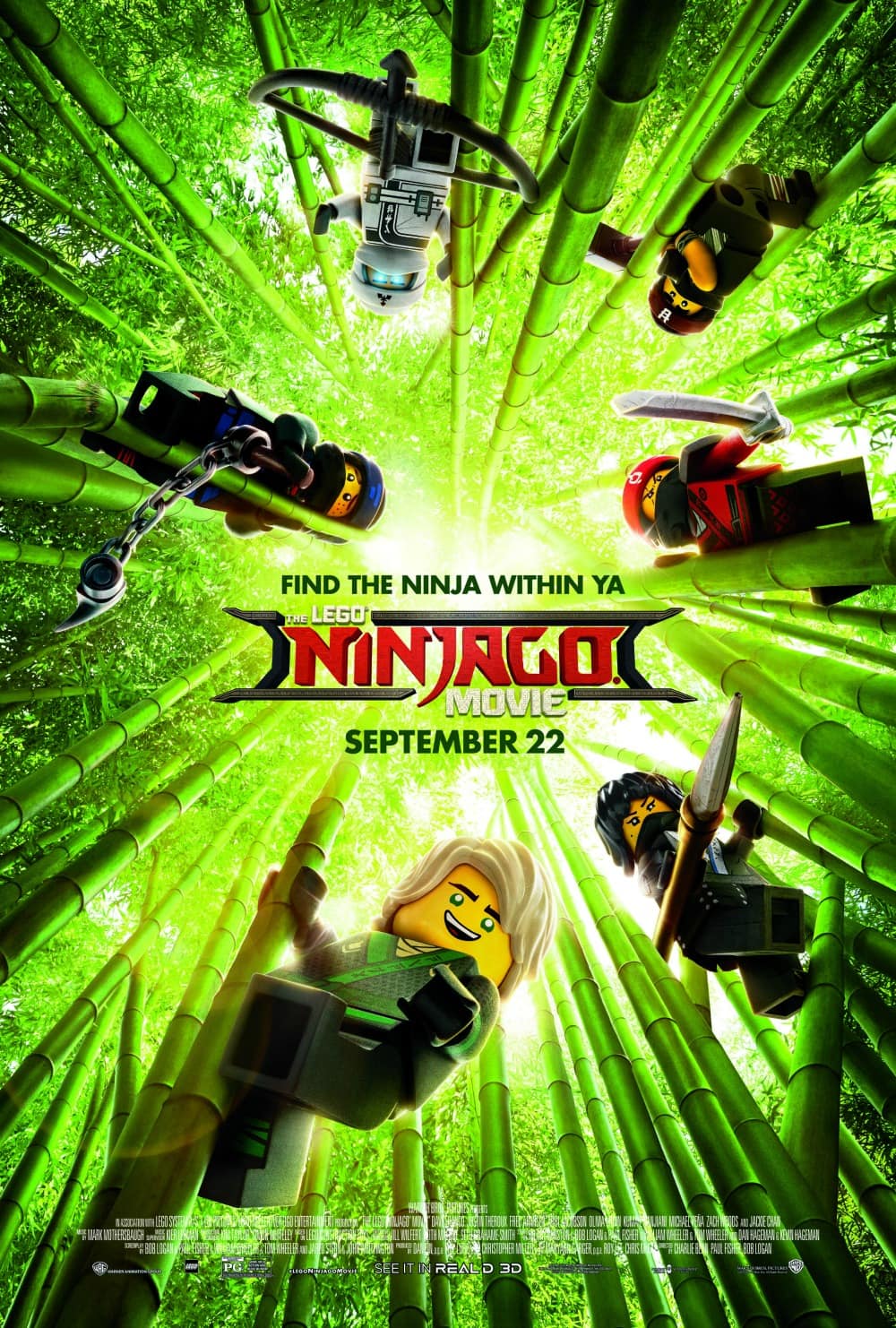 About The LEGO NINJAGO Movie
Find the Ninja Within Ya. The LEGO NINJAGO Movie arrives in Theaters September 22!

A new animated adventure in Warner Bros. Pictures' LEGO® franchise, "The LEGO NINJAGO Movie" stars Dave Franco, Justin Theroux, Fred Armisen, Abbi Jacobson, Olivia Munn, Kumail Nanjiani, Michael Peña, Zach Woods, and the legendary Jackie Chan.

In this big-screen NINJAGO adventure, the battle for NINJAGO City calls to action young Master Builder Lloyd, aka the Green Ninja, along with his friends, who are all secret ninja warriors. Led by Master Wu, as wise-cracking as he is wise, they must defeat evil warlord Garmadon, The Worst Guy Ever, who also happens to be Lloyd's dad. Pitting mech against mech and father against son, the epic showdown will test this fierce but undisciplined team of modern-day ninjas who must learn to check their egos and pull together to unleash their inner power of Spinjitzu.

Rated PG

Get Movie Tickets on Fandango
For a limited time, fans can purchase The LEGO NINJAGO Movie collectible gift cards on Fandango. Find movie times and pre-order your tickets today. A weekend family movie night is the perfect way to relax after the back-to-school mayhem during the week.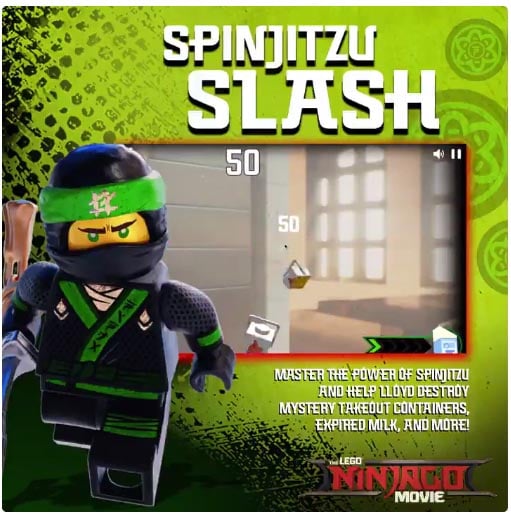 The LEGO NINJAGO Movie Games
Part of the joy of a new LEGO movie is the release of new games to go with it. The LEGO NINJAGO Movie games do not disappoint. I played three of the games, and this one is my favorite: Spinjitzu Slash! There's something satisfying about slashing and slicing LEGO tacos and expired milk. Play the cutting-edge game today! Be warned – it's addicting!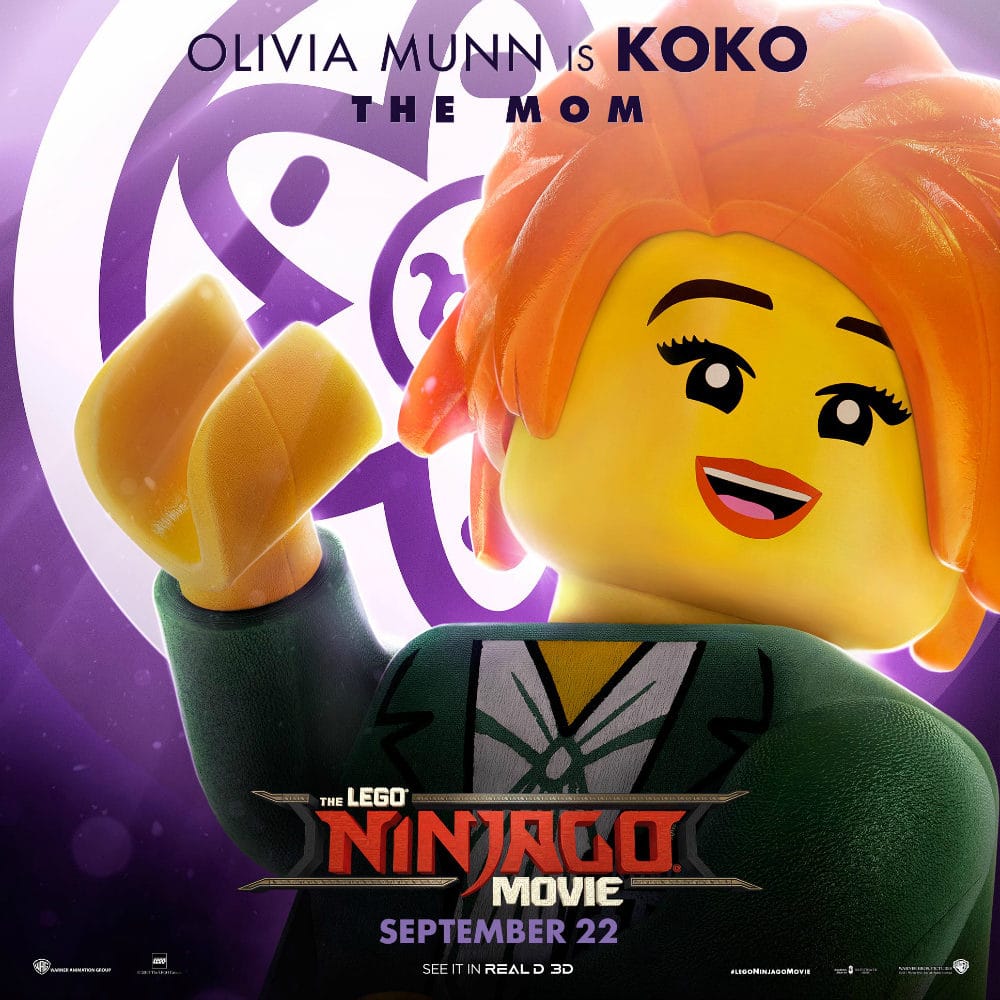 Be sure to like The LEGO NINJAGO Movie on Facebook, follow on Twitter, and follow on Instagram to keep up with updates.
Giveaway
One (1) winner receives:
$50 Fandango The LEGO NINJAGO Movie collectible gift card
Open to US mailing addresses only
$50 Fandango The LEGO NINJAGO Movie collectible gift card

Who in your family is excited to see The LEGO NINJAGO Movie?