Spray lotion is what I will be stocking up on for the warmer weather. Once it gets nicer outside, I prefer the feel of a lighter lotion. Sprays provide just the hydration I am looking for without that heavy feeling. Sponsored post by Lunchbox, all opinions are 100% my own.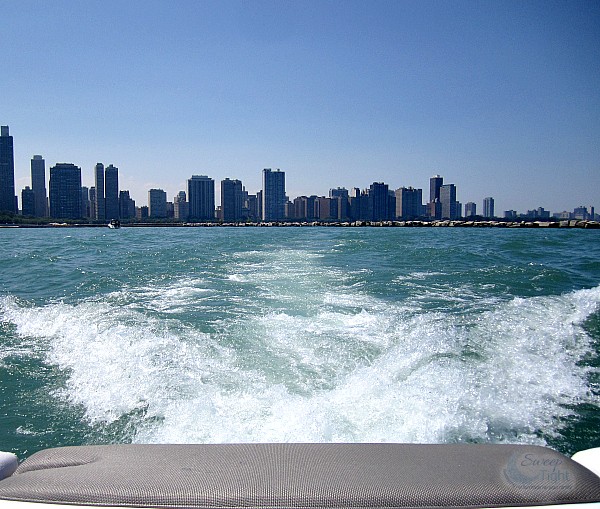 Warm weather is finally showing its face. Heck, Mike has already been out fishing. Soon enough, we will all be in flip-flops! It's time to get ready to show a little more skin. I don't know about you, but that first tank-top day is always a little intimidating. After wearing comfy sweaters all winter, I almost feel naked rocking no sleeves. I need to workout and lotion up to help my skin look its best.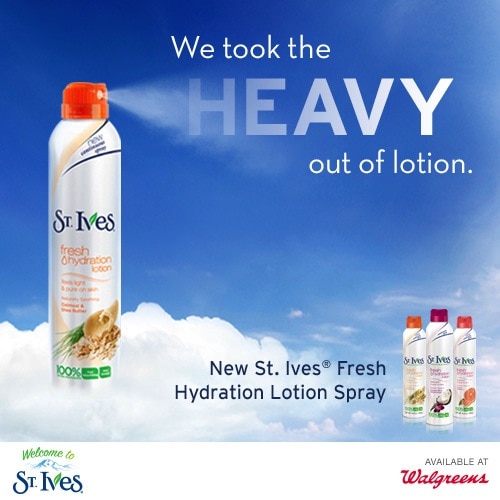 St. Ives® Fresh Hydration Lotion Sprays
Spray lotion delivers the same amount of moisturizing power as other St. Ives products, but with much more ease. Save time by simply spraying yourself with a quick application of light, refreshing lotion. It leaves you feeling hydrated without the heavy feel of tradition creams and lotions.
NEW St. Ives® Fresh Hydration Lotion Sprays are made with 100% natural moisturizers:
Glycerin, which is known to moisturize the skin
Shea butter, which contains skin moisturizing vitamins A, E, and F
Fatty acids, which are known to place moisture back into thirsty skin
Spray Lotion Savings
Turns out that it's the perfect time to stock up on St. Ives® Fresh Hydration Lotion Sprays at Walgreens.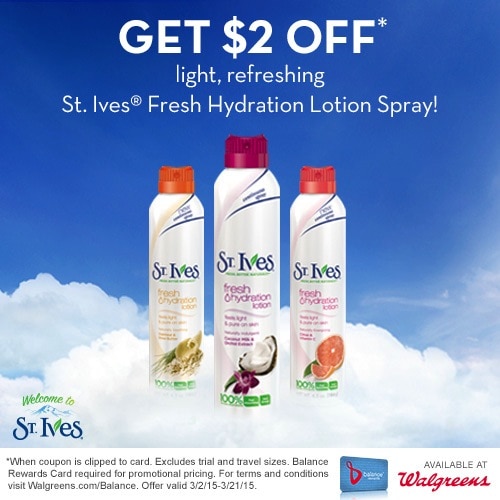 Head into Walgreens from 3/2/15-3/21/15 to save on St. Ives Fresh Hydration Lotion Sprays. Simply by clicking here and signing in with your Balance Rewards Card. Login and you can clip a $2.00 off coupon straight to your card! Not a Balance Rewards Card member? Not a problem! You can sign up easily by clicking on the 'Register' button—it only takes a minute.
I highly recommend signing up for the Balance Rewards card if you shop at Walgreens. It's really modern day couponing, and the savings add up quickly!
Have you tried spray lotion yet?