This is a Sponsored post written by me on behalf of Purina. All opinions are 100% mine.
We all know how spoiled my cat is, with his fancy Litter Robot and favorite litter, but I also hang out with some barn cats every week that my grandma takes care of. She is always struggling with the heavy containers of litter. Of course, I help her when I can, but with 5 cats, the litter needs to be tended more often than once a week. Thankfully, Tidy Cats® Lightweight 24/7 Performance® Litter gives me peace of mind for when I'm not around to help.
Lightweight Cat Litter is the Solution
For Gram, who turned 80 this year, heavy lifting is not only nearly impossible, but discouraged by her doctors. After her stroke earlier this year, it's amazing she's recovered as much as she has. The last thing she needs is to throw her back out or pull a muscle wrestling with heavy containers. She loves her animals more than her own life–this is really an understatement–and I feel more comfortable knowing she is less likely to hurt herself since Tidy Cats Lightweight 24/7 Performance Litter is easier to lift AND actually works.
It really is awesome times two! Being lightweight is great, but it actually does it's job. It clumps tightly and absorbs odor effectively. It doesn't just mask foul smells either, it actually neutralizes them. No one likes the smell of flowery poop.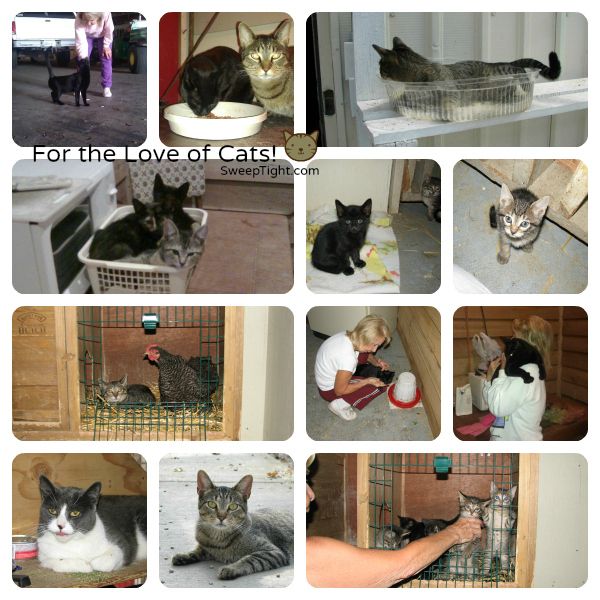 Favorite thing about cats:  Cats crack me up. They really are the best medicine. The way that they're always so serious, then do something ridiculous, and then quickly try to regain their dignity like it never happened.
Least Favorite:  No longer being able to have as many house plants as I'd like. My cat is a total menace and chews the leaves and digs in the dirt. 🙁  But I wouldn't trade him for anything!
What is your favorite thing about being a cat owner? Least Favorite?