Linwoods Milled Organic Flaxseed
"Super Foods For A Super You!"
Linwoods Super Food mixes provide an easy and convenient way to include essential nutrients that many of us may be lacking in our daily diet. "Super Foods" are blends of ground seeds, nuts, and berries that contain essential fatty acids, nutrients, vitamins and minerals that are key to optimum health. Product was received for review purposes and this post may contain affiliate links.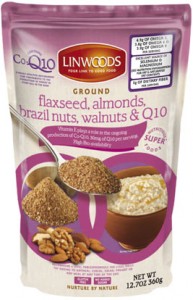 "Super Foods are also known as Functional Foods or a food that delivers a Structural or Functional health benefit."
It seems that as days grow busier it becomes harder to find convenient ways to be healthy and eat right. Food on the go is seldom the healthiest and we don't always have time to find ways to incorporate all the healthy essentials that we know our bodies need.
If you're anything like me, you'd love to find a quick and easy way to get all the best nutrients possible for you and your family. Well….. Linwoods has found a way to do just that!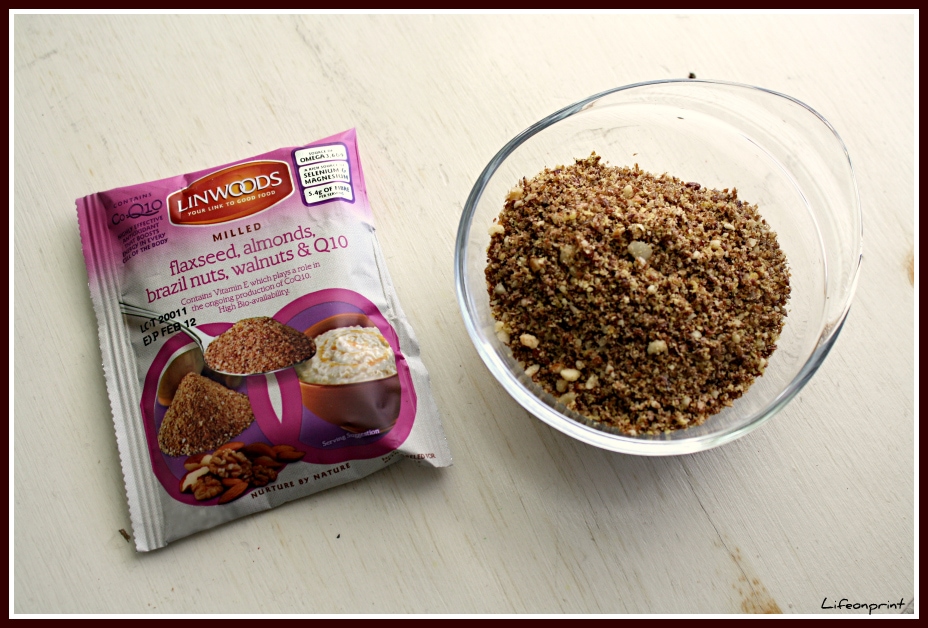 We have all heard how important nutrients like antioxidants, dietary fiber, protein, zinc, selenium, vitamins E & B, Co-Q10, iron, Omega 3, 6 & 9, and Cocoa are for us, but that's a lot to swallow. I don't know about you but I just wont remember to take that many supplements, thankfully Linwood has the solution. Their Super Foods are cold-ground to protect the essential fatty acids and nutrients contained in the seeds. Ground seeds aid in quick and easy absorption into the body, this provides an immediate energy source and many health benefits.
Just one serving (1 oz) of Linswoods mixes provides you with the same antioxidants as eating 2 oranges, 3 apples, 10 tomatoes, 3 servings of broccoli, 1 head of lettuce, and 6 whole carrots combined!
To me, THAT is amazing!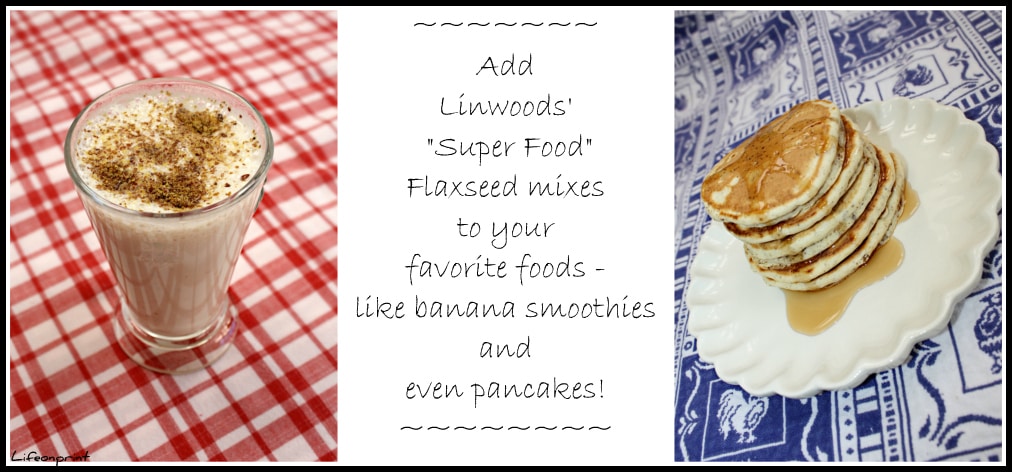 I sampled 2 of the 6 available flavors, Milled Organic Flaxseed and the Flax, Almonds, Brazil Nuts, Walnuts & Q10 blend. I added it to smoothies, pancakes, cereals, oatmeal, yogurt, and juices. It was so easy and convenient and it was delicious! I even loved it alone, the nutty flavor was yummy, and left me craving more.
That is what's so awesome about Linwoods Super Foods, you can add them to any food such as;  fruit, eggs, waffles, salads, soups, sandwiches, pizzas, pastas, sauces, smoothies, baked potatoes, and even while baking. In my opinion this is the easiest and tastiest way to get in the best nutrition possible.
Super Foods are perfect for children and teens too!
I loved Linwoods Super Foods and I truly feel you will too. This product totally receives two thumbs up in every area.
The Six Varieties of Ground Flax Seed Mixes are Easy to Use and Blend Perfectly into Any Dish:
Ground Flaxseed, Walnuts, Brazil Nuts, Almonds and Q10

Ground Flaxseed, Sunflower, Pumpkin, and Sesame Seeds and Goji Berries

Ground Flaxseed & Goji Berries

Ground Flaxseed, Cocoa, Strawberries & Blueberries

Ground Organic Flaxseed, Sunflower & Pumpkin Seeds
You can check out Linwoods website more information, including health benefits,  recipes, and to find out which SuperFood suits you! Be sure to follow them over on Twitter and Facebook as well!
You can find Linwoods Super Foods online, in independent grocery stores, and some larger retail chains.