The Logitech Harmony Smart Keyboard provides one-touch media control for your devices. The reviewer has been compensated in the form of a Best Buy Gift Card and/or received the product/service at a reduced price or for free. All opinions are my own.

With so many gadgets and devices available to us these days, it's nice to be able to control them all easily. Grabbing a remote for this and a remote for that can become quite a challenge. The Harmony Hub essentially brings them all together, and allows you to control them from an app or the Logitech Smart Keyboard.
Logitech Harmony Smart Keyboard to Use with Roku or Smart TV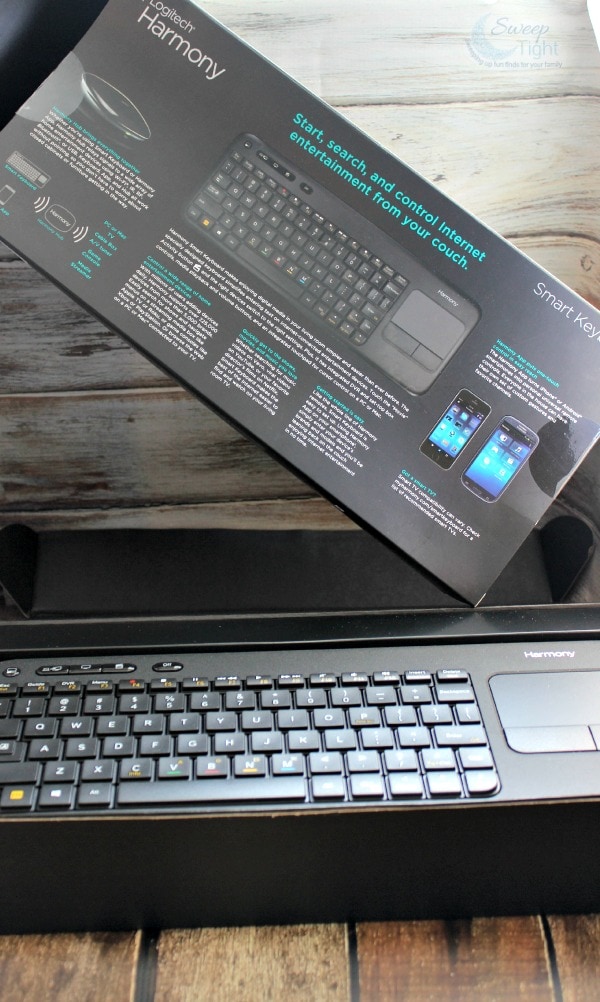 We haven't yet upgraded to a Smart TV in our living room. In our spare bedroom we have a new TV and a Roku hooked up, so we decided to use the Logitech Harmony Smart Keyboard in there for now. The Harmony Hub can connect to a variety of devices that use Wi-Fi, IR, RF, Bluetooth, or USB.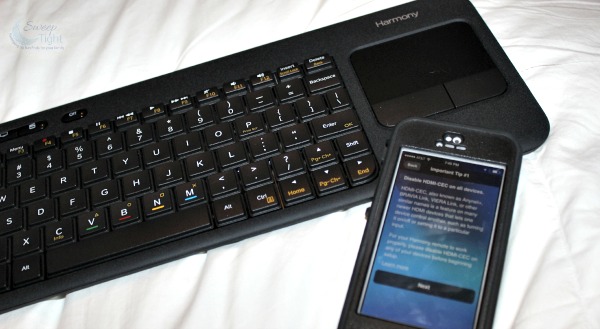 Mike tends to stay up a lot later than I do, so he often hangs out in the spare room watching movies late at night. He loves gadgets and new technology just as much as me, so he was super pumped to have the new keyboard to play with.
Setting it up was not difficult at all. The Harmony Hub is small and can even sit behind a closed cabinet door and still receive a signal. Using our Roku, the hub connected via Wi-Fi and I was on my way. I installed the app on my iPhone and followed the step-by-step instructions for setup.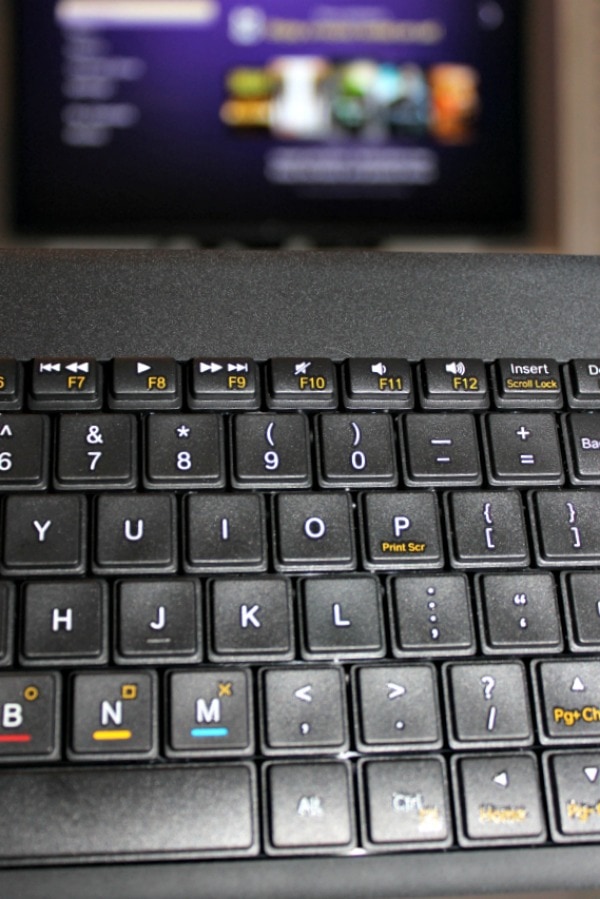 Getting everything synced up and properly working took me about 30 minutes. I had to add one of the included boosters to increase the signal and after that it was smooth sailing. My phone now works pretty much like a universal remote for the devices in this room.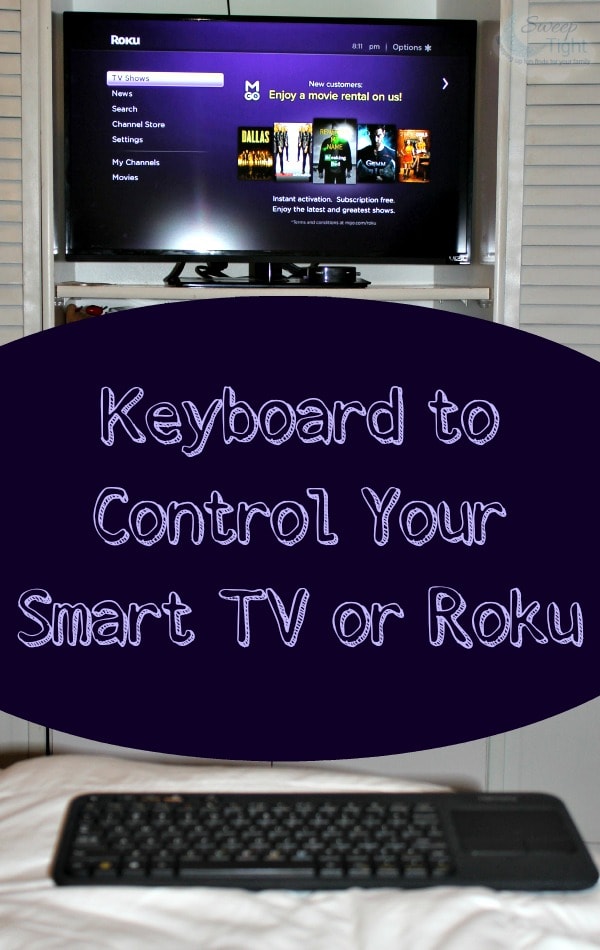 The Logitech Harmony Smart Keyboard makes enjoying digital media easier than ever. Once you have everything properly set up, touching one button on the keyboard will switch all the right devices to their proper settings. For example, for us pressing the "movie" button on the keyboard will change the input on the TV, turn on the DVD player and allow us to begin playing a DVD. Pretty sweet. It also has integrated DVR and set-top box controls, playback and volume buttons, and a touchpad for cursor control on a PC or Mac.
There are 3 one-touch activity buttons which will adjust the TV input and turn on the proper devices like I explained above. Short and long presses provide a total of 6 activities.
This Smart Keyboard is truly a genius. 😉 Don't let it intimidate you, though. Setting it up is a lot easier than it seems. I was scared at first, but it walks you through it one step at a time.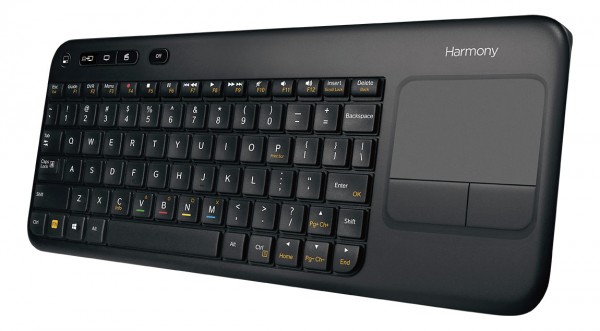 The Logitech Harmony Smart Keyboard is available exclusively at Best Buy for $149.99. (valid 3/5-6/21/2014)
How would the Logitech Harmony Smart Keyboard simplify your media setup?