Me and webcams; well, it's a love-hate relationship thing. You see life before the Logitech HD Pro C920 Webcam was much simpler. I felt no pressure to control the disarray of my office space, wear make-up, or brush my teeth until afternoon. While I am not proud of any of the aforementioned slovenly behavior, my days were definitely less rushed.
Logitech Webcam
Now, I am getting ready earlier in the morning, cleaning up after myself, and even wearing a bit of make-up on the daily. I went from SAHM hiding behind the computer screen, to a much more professional working from home mother… At least in appearance. I still have a lot to learn about camera presence and anti-spaz techniques, but at least I am now dressing the part.
The Logitech HD Pro C920 Webcam has really great features:
Full HD 1080p Video Calling on Skype (HD 720p on most other video calling programs)
H.264 video standard (basically this makes upload times and calls super fast and smooth–no choppiness)
Full HD 1080p recording
One-click to Facebook, Twitter, or YouTube
Autofocus
Carl Zeiss® optics
Natural stereo audio
Stable mounting clip
15-megapixel snapshots
If you're looking for a great webcam, you can buy the Logitech HD Pro C920 HERE.
So, yeah, this thing is great quality. The picture rocks and it looks cool on my computer. But, I am, after all, a girl…
While video-chatting with Chad (lucky guy was in Aspen skiing all weekend) I was able to have so much fun with all the masks and accessories. I turned myself into a stick person, alien and shark; put a crown on my head, gave myself a pig's nose, and even a sported a goatee. The camera calibrates your face and makes whatever creature you pick mimic your actions. It comes with a whole bunch but you have the option to download tons more.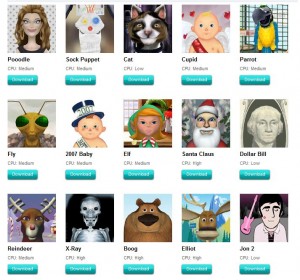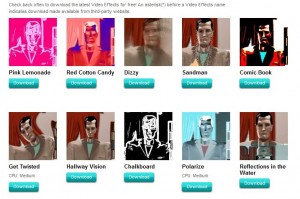 Using all these features is super easy. Everything I have done has been without using any instructions. It's all very user-friendly. It's as simple as clicking on the software icon (which downloaded automatically for me when I plugged in the webcam) and then using this controller: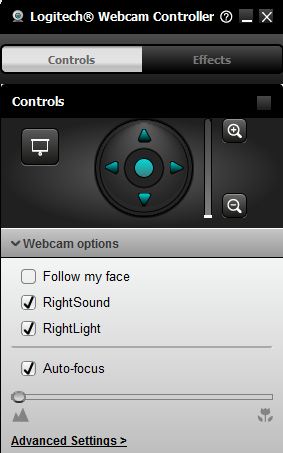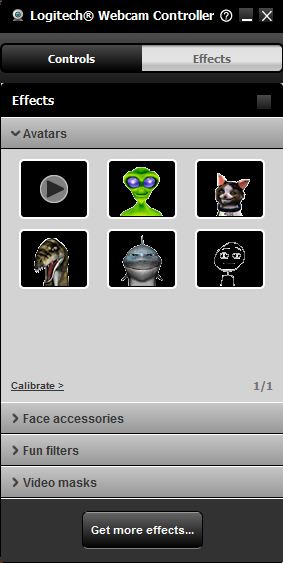 Using this you can zoom in or out, adjust the tilt of the lens, and if you were in active chat, you'd see the bottom version to play with all the effects.
If you go into the advanced settings, you can adjust and tweak the settings–exposure, gain, brightness, contrast, etc. to your exact liking. There is even an option to orient the image as mirrored so everything you are doing isn't backwards from your perspective. I used this for a while to get the hang of it, but you do lose a bit of the image quality. It takes some time to get used to everything you do being the opposite.
I have a new found respect and admiration for all those YouTube superstars that make hilarious videos weekly. It is not as easy as it looks! Just remembering to look at the camera and not yourself is tough! High five Jenna Marbles!
I was super excited to introduce myself to all you guys so here is our very first attempt at making a video. I told myself to just relax and go with it… Here it is with no editing!!! :O
More Gadget Reviews to Read Next:
Sorry I'm so awkward, I promise I will practice and not be so camera shy! And, also my apologies for my daughter the gross one! Jeez-o-wees.