Valentine's day is almost here. Consider adding a cooling pillow to your love nest. The gift of comfort is always a winner in my book. I have never really been a flowers and chocolates type of girl. I appreciate any and all gifts that I am given, but in all honesty, I would prefer one that keeps on giving. I was sent a cooling pillow for review purposes. All opinions are my own.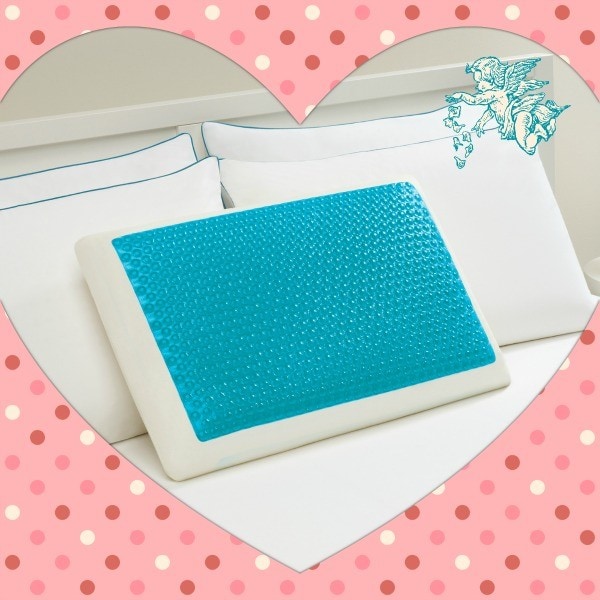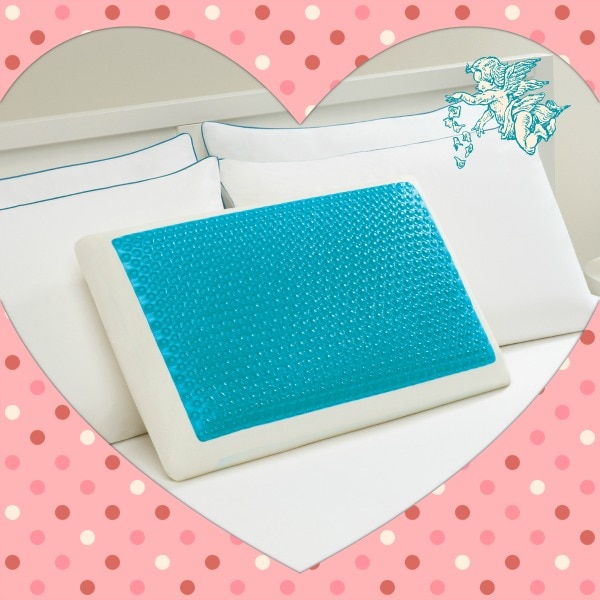 Fluff the Love Nest with a Cooling Pillow
Our bed is loaded with pillows. Personally, I like to surround myself with them. I have one under my head, and then several surrounding my body. The dogs burrow their way in between them, too. We definitely have a comfy little nest going on. The goal is to be warm and cozy, except that I prefer a cold pillow. There's something extra soothing about laying your head on a cool pillow.
The Hydraluxe Cooling Gel Pillow stays cooler longer than any other cooling pillow that I have tried. It has a layer of Hydraluxe gel fused onto Memory Foam. This combo makes it crazy comfy along with the coolness. The pillow cradles your head and neck just perfectly for a great night's sleep.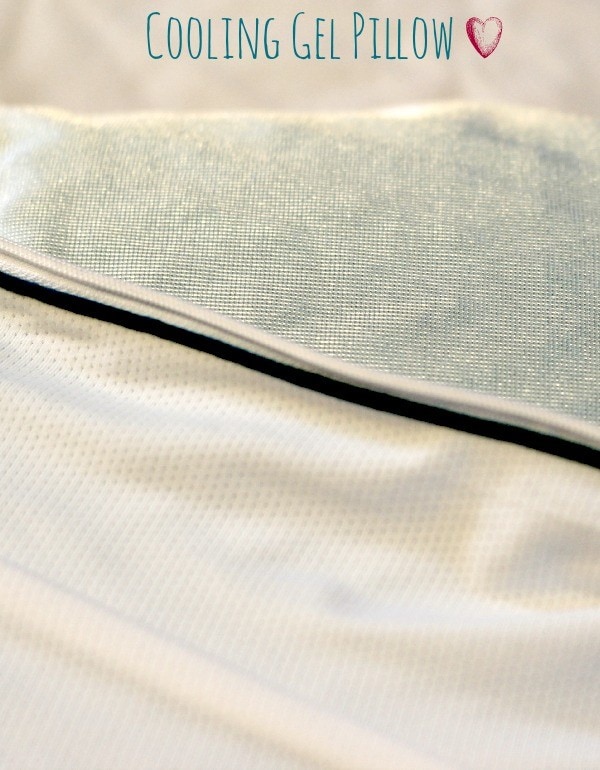 As someone who suffers from frequent headaches, I adore this pillow. Sometimes my headaches are so bad that lying down is the only option. My head usually pounds on the right side of my face. If I lay that side on the cool pillow it really helps. I now do that as soon as I sense one coming on.
The standard size Hydraluxe Cooling Gel Pillow comes in four fun colors – Cool Cerulean, Frosted Pink, Glacier Green, and Ice Violet – and two different patterns, Bubbles or Waves. You can choose from either a bed pillow or a contour pillow, with a premium washable cover that's gentle on the face. I use a pillow case, as well.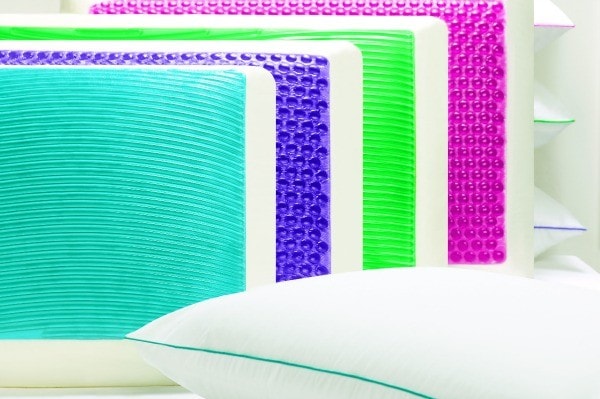 Comfort Revolution's Hydraluxe Cooling Gel Pillow was featured on "Good Morning America's" Deals & Steals segment. The "Dr. Oz Show" recommended it as one of the 12 healthiest gifts of the year. And "The Doctors" also recently featured the pillow as a tool for getting a better night's sleep.
The pillows come in standard, king, and queen size and are similarly priced to comparable luxury pillows. Prices are $79.99 for standard, $99.99 for queen, and $129.99 for king. Shipping is free. Buy a cooling pillow for yourself or send one as a gift at http://comfortrevolution.com.
Stay social by following Comfort Revolution on Facebook, twitter, and Instagram to be the first to find out about flash sales, giveaways, and new products.