I had an advantage when it came to trying out the Luminess Tan Airbrush Tanningmachine. I already have had the pleasure of using the Luminess Air air brush makeup. It's the same concept when it comes to using the wand. It takes a little getting used to, but anyone can perfect it. I still watched the instructional DVD to make sure I was completely ready.First I took it upon myself to exfoliate my skin well. I think that is always important with any self tanner. Start with a clean slate! Next, I set up a little area in my bedroom and put a towel on the ground. I wasn't sure what to expect as far as a mess. Turns out that wasn't really necessary. The spray is so fine that it does not cause any mess at all. Product was received for review purposes and this post may contain affiliate links.
Luminess Tan for Airbrush Tanning at Home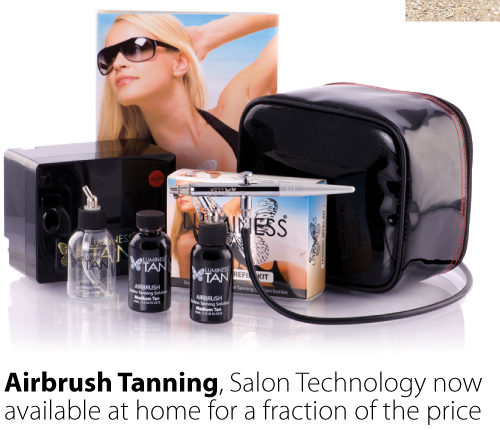 I found it a little difficult to do this by myself. It was hard for me to keep track of where I was spraying. I did find that this got easier as I went along. I developed a more fluid pattern on myself. I still think having a friend or partner help would be better. There were definitely some areas I missed on my back and uneven spots in other places.
Here you can see my white pasty arm before and then the nice tan glow after only an hour!


The beauty of this machine is that if you do miss some spots, it is perfect for "precision tanning". You can touch up even the smallest areas with the wand. Once you get really good with it, you can also use it for contouring and shading certain areas. This can be very slimming and flattering. I haven't gotten that good yet, but I am on my way!
Another bonus is that I am not orange at all after using this. It's a nice bronze color and no funky smell. That is a very good thing. My only issue is mastering the right motion, and staying consistent in the distance that I hold the wand in order to do it myself in a nice even way. Other than that, the machine is extremely easy to set up, operate and clean. No problems there.
This could also be a huge money-saver for people who frequently purchase tans at a salon. I know I have "spray tanned" before and it was over $30 a spray I think! That's a lot! And obviously it's a million times healthier than a tanning bed or laying out in the sun!
My bridesmaids and I definitely have a date to all airbrush each other before the wedding!