Lysol Complete Clean – Disinfecting Wipes
As a parent, a caregiver, and an educator, keeping my family and those I care for healthy is one of my main concerns, that's why a product like Lysol that can not only clean and disinfect my home and work area, but is also easy to use gets my attention. Product was received for review purposes and this post may contain affiliate links.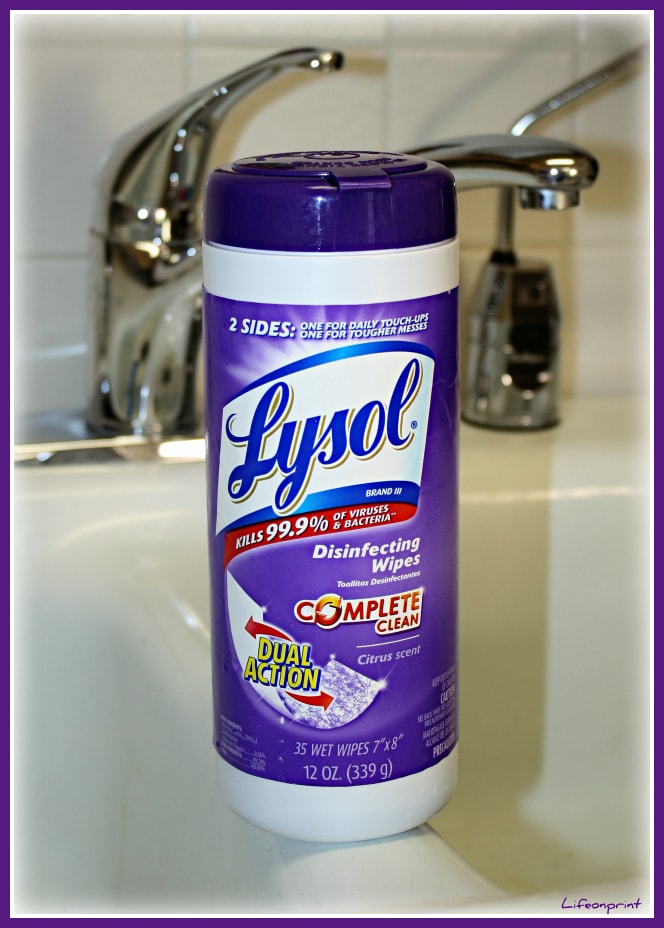 I am a busy, on the go, working mom with not a lot of extra time for multi step cleaning and disinfecting. I work in a high school setting, where lots of (not so clean) hands come in contact with door handles, faucets, desks, and bathroom areas creating breeding grounds for germs and viruses. It is so nice to be able wipe these areas down with Lysol disinfecting wipes, during the day and after school. I feel better knowing I am doing the best I can to keep my students safe from many harmful viruses and bacteria. I have used other "disinfecting wipes" in the past and have not been as pleased with their results as I am with Lysol Brand disinfecting wipes. The really cool thing about Lysol disinfecting wipes is that they not only have a smooth cleaning/wipe up side, but they also have a scrubbing side for tougher jobs like soap scum and stuck on food (this is another time and step saver for sure)  I also love the fresh scent! It's not overwhelming and the freshness lasts. I cleaned my kitchen and bathroom with Lysol wipes then went to run errands for several hours, when I came home my house smelled so fresh and clean.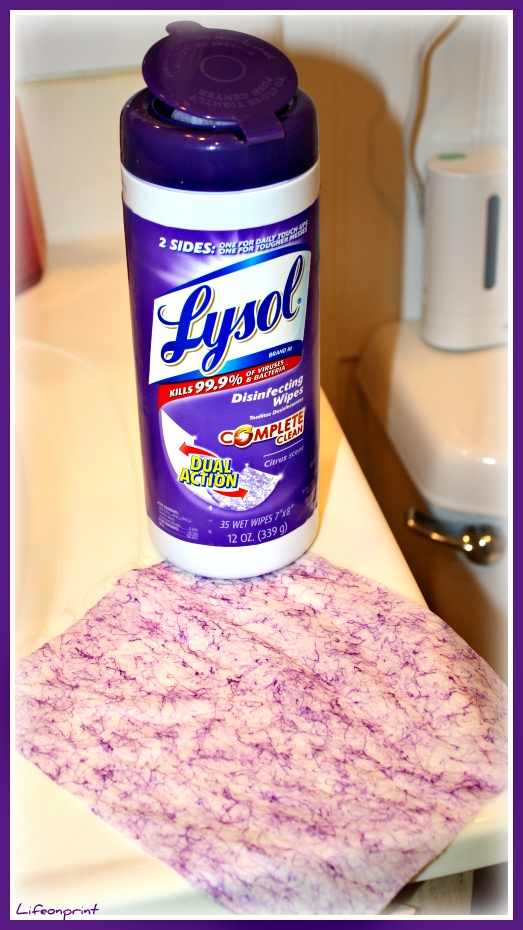 What gives Lysol ® Dual Action Disinfecting Wipes the
competitive edge?
~~~~~~~~~~~~~~~~~~~~~~~
-Kills Cold and Flu Viruses including Pandemic 2009 H1N1 Influenza A
-One side with built in Fibers for Tough Messes or a Side for Touch-up cleaning
-And because it's from Lysol you can trust it Kills 99.9% of Viruses and Bacteria*
-Available in Citrus and Crisp Linen® Scent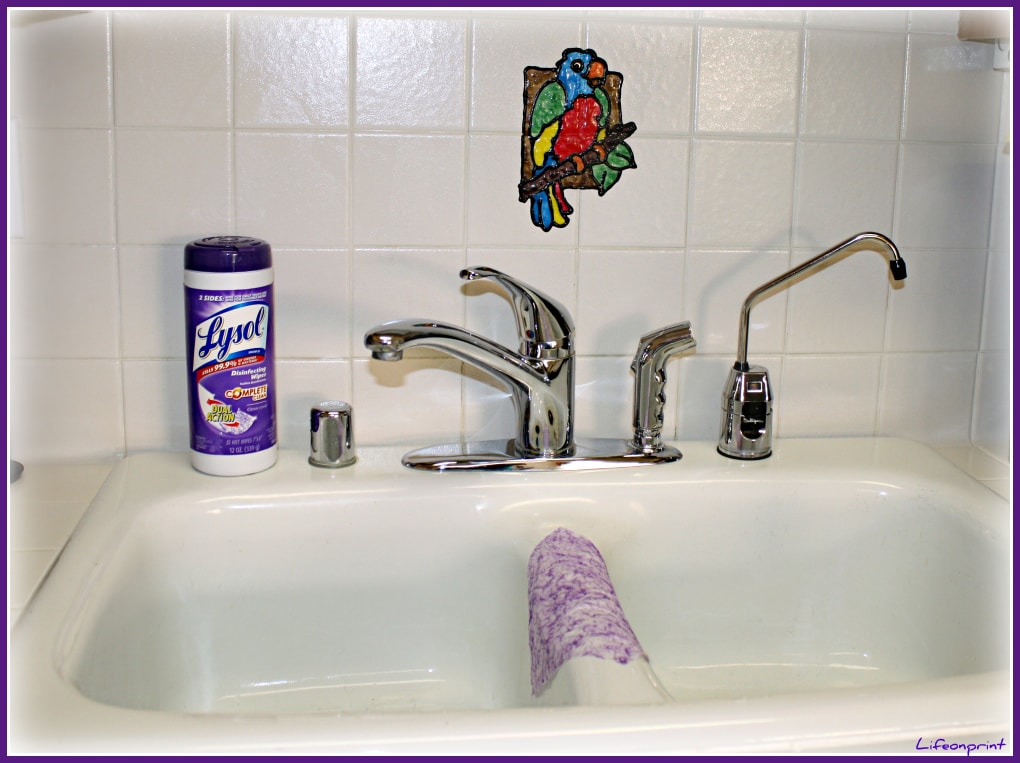 At home, being able to provide a clean and safe environment for my own teen, his friends, and the children I care for  is of utmost importance. There are germs everywhere they go and on almost everything they touch in public, so I want to be able to lessen the chance of them catching or spreading any viruses or bacteria that can harm them or make them sick as best as I can. That is why I love to be able to whip out a Lysol wipe when ever I feel that my home, sinks, toilets, door handles, and other surfaces could use some clean disinfecting. I also love how Lysol wipes makes everything I clean sparkle, so that I can see the cleanness!
The Lysol website has so many great features, from their Healthy Homes and Families tips, to their Lysol Community (where you can sign up for free for samples and special offers!) Be sure to also check out Lysol on Facebook!
After using Lysol disinfecting wipes at home and at work for several weeks, I am a true believer in this product and I give it 2 thumbs up!
Lysol products are available at most local retail stores.