You probably are already aware that I'll be attending Disney's #D23Expo later this week. I haven't shut up about it. But that's because some truly magical things are going to happen and I simply cannot believe that I'll be there! Disney really does make dreams come true. This trip will be paid entirely by Disney as part of a press junket. All thoughts and opinions are my own. I've included affiliate links where applicable to help fund cookies and snacks for this trip.
Disney D23 EXPO
There is so much happening I don't even know where to start. I guess I'll just run through the highlights of the itinerary–where bathroom breaks and sleep are tentative–to give you an idea of the Disney-filled few days I'll be having. Or course, detailed posts about each event will follow. 🙂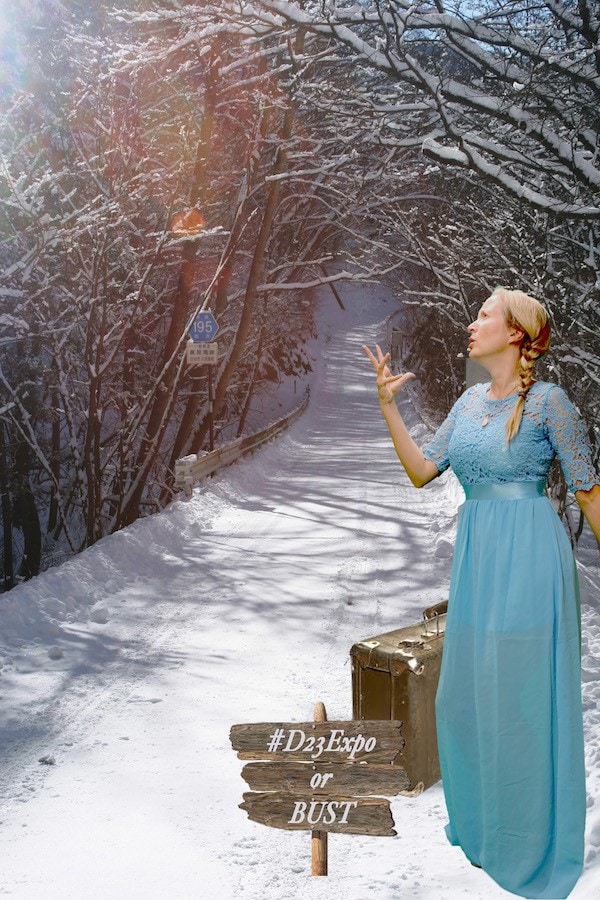 Twenty five amazing bloggers in total will embark on this adventure–and more surprises are still being announced!
Friday, August 14, 2015  (Follow: #D23EXPO #Playmation #TheMuppets #DisneySide #Disneyland60)
First, we'll be seeing a Playmation presentation. If you're not familiar with this line, check it out! It's a whole new world of play that kids will love. Playmation Marvel's Avengers will be available for purchase in October, I bet these will be a hit this holiday season. You can pre-order now. Star Wars and Disney Frozen systems are currently in development for 2016 and 2017, respectively.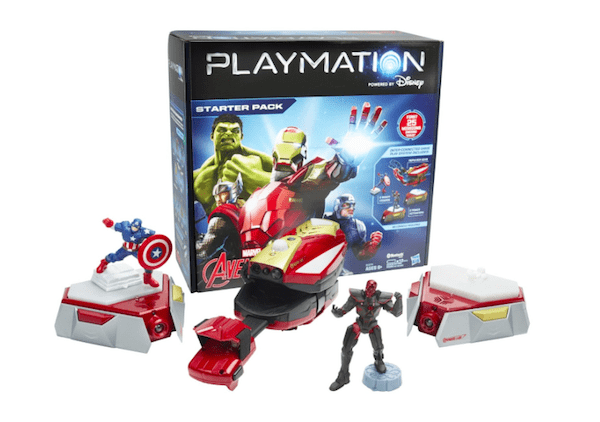 We will then be seeing the Magic Behind the Muppets. This will probably be the most incredible moment of this trip for me. The Muppets were some of my first friends growing up.
The new series "THE MUPPETS" premiers Tuesday, 9/22 at 8/7 central on ABC.
We will all be unleashed for an hour before lunch on the D23 EXPO floor to explore the vast array of wonderments. If you see me wandering like a lost zombie-puppy, please disregard–I'll be fine.
We'll be spending the evening in Disneyland. I've never been to the park so I'll be the one awestruck and dazed as we watch from a VIP viewing area all the fireworks and parade.
I'm not sure who started these #D23Expo or BUST photos, but they've been so much fun! My blogger buddy, Tessa, who is also going on this trip made this one–so I photobombed her to pieces! LOL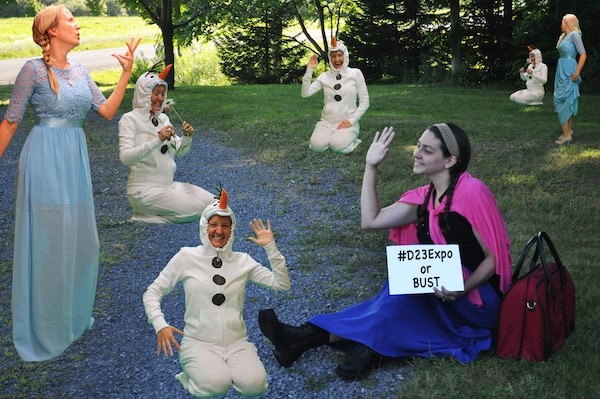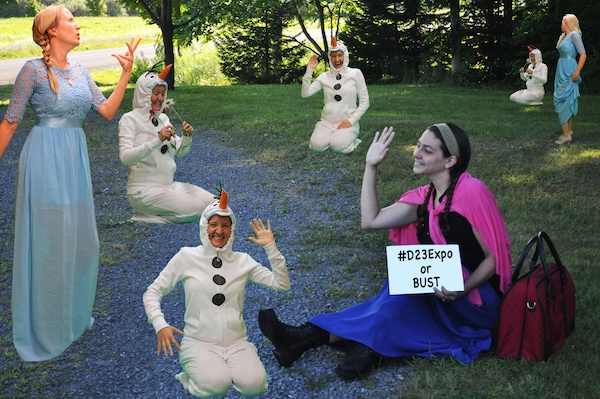 Saturday, August 15, 2015 (Pay special attention to #D23Expo #Disneyland60)
On this magical day we'll be spending a lot of time exploring the D23Expo and learning about Walt Disney Parks and Resorts; Live action; and then having a glamorous Cinderella style dinner. Once again, we'll have VIP viewing of the evening water show at Disneyland!
Sunday, August 16, 2015 (Follow #D23EXPO #DMEd23expo #ShareYourLegacy)
This day starts with breakfast with Walt Disney Animation Studios Short Films Collection and Q & A with filmmakers/animators: Peter Del Vecho, Dorothy McKim, Mark Henn and Mike Gabriel.

Another most-likely-to-be-a-favorite is going to be seeing Disney In Concert: A Silly Symphony Celebration and "The Tunes Behind the Toons" screening and Q & A. So much of the magic created by Disney is because of the music. The classics didn't even have voices! Hearing these amazing performances in person is sure to be something I'll never forget.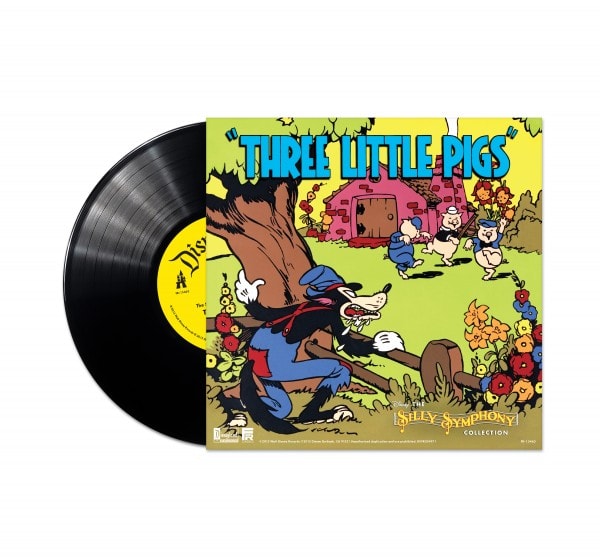 What are you or would you be most excited to see at #D23EXPO? Make sure you're following me on Twitter, Instagram, and Periscope because I'll be sharing live moments! Any special requests? Leave them in the comments below or tweet me! 🙂