I participated in an Influencer Activation on behalf of Mom Central Consulting for State Farm. I received a promotional item to thank me for participating.
I know we are all crazy busy but it is so important to make time for your community. We try to make a little time each week and then once a month spend a day doing something productive as a family to make our area a better place. The kids and I love helping out at our local food pantry but are looking into other ways to contribute too.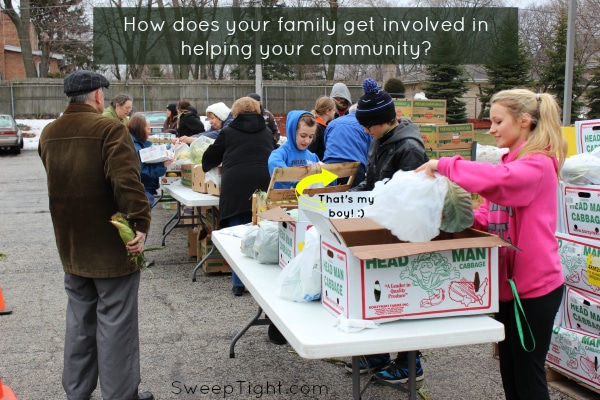 I'd love to work on a community garden. I guess we used to have one and it provided tons of produce for local families in need but the project sort of fizzled. I am currently looking into what happened and how we can get that started back up!
People Make a Difference in Community
I am beyond excited to share the State Farm Neighborhood Assist program with you. If you've never heard of it, you may want to grab a tissue because I was all smiles and tears listening all these wonderful people. (I'm kind of a sap.) To get an idea of what this is all about, check out a few of these awesome videos from last year's winners…
I love the idea of the tool library! And, that's only about an hour away from me! These wonderful things could be happening right outside you door and you don't even know it!
The best part about this program is that WE CAN HELP the people that are doing all the great work simply by voting. You get 10 votes a day to allocate as you wish. You can pick a group near you or anyway across the country. The top 40 programs will receive $25,000!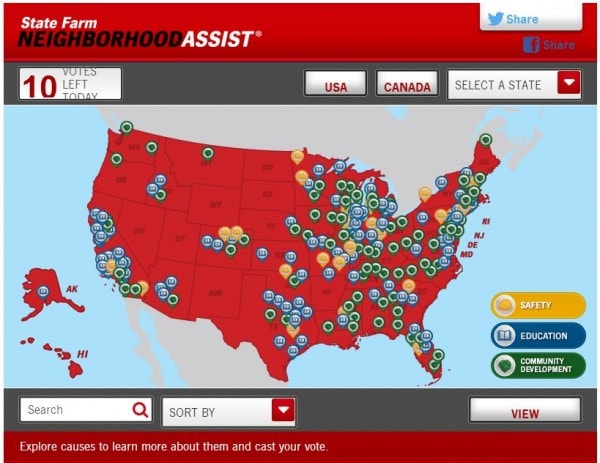 BUT DON'T HESITATE! VOTING ENDS SOON! (May 16th)
To Vote
Simply follow the instructions via Facebook here. And then, don't forget to tell all your friends and family! SHARE! SHARE! SHARE!
I am so moved and impressed with the creativity, love and generosity these people bring to the world. And, thanks to State Farm they are getting the support they deserve!
I voted for a couple different programs including one for a Chicago Community Garden. I just love to see how something like a garden, which is great for every aspect of life, brings people together.