Marvel Studios Black Panther just dropped a new poster, and more importantly, a new full-length trailer. It's not a teaser, boys, and girls; it's a full-length trailer straight from Wakanda to your waiting ocular nerve. For True Believers, this is especially exciting because it brings more of one of the earliest Avengers. For fans of the film, it's exciting because Black Panther blew up in Civil War. People couldn't get enough of him. For African Americans, it's exciting because there's finally a big budget superhero flick that is primarily based in Africa and has a cast of primarily African Americans. Marvel Studios Black Panther is a big freaking deal all the way around, and we got a big, fat dose of it with the new trailer and poster that were just released.
Marvel Studios Black Panther Trailer
So let's take a deep, deep dive into this trailer and soak up all that Wakandan goodness that Marvel so graciously showered us with.
Holy. Crap.. I mean – HO-LEE CRAP! We've got 2 minutes and 18 seconds of Black Panther, Bald Michonne (because she'll always be Michonne to me), Michael B. Jordan (finally getting in on a GOOD comic book movie), and a metric ton of action. Pardon me while I wipe the drool off of my chin. There we go. That's better.
Now, where was I? Oh yeah, all the awesome. Marvel Studios did it again. They perfectly captured the look and feel of Wakanda, its inhabitants, and Black Panther himself that many of us know from the comic books, and gave it all an updated vibe that blends perfectly with the lore and the comics rather than detract from it. I can already tell this is going to BLOW UP when it hits theaters.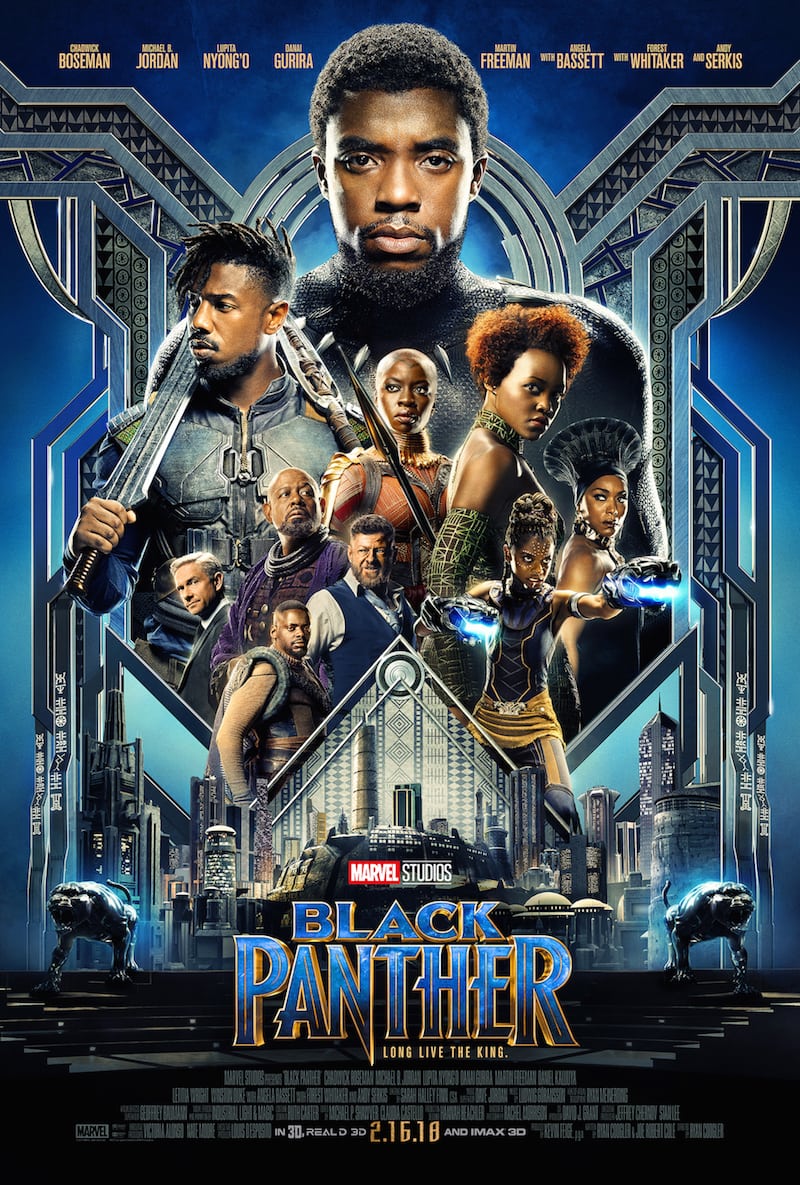 Marvel Studios Black Panther Poster
The trailer may be the star of the show – and rightly so – but the poster is definitely the best supporting actor. From the layout of characters to the city of Wakanda in the bottom of the frame. It pulls in your eye and gives you all the feels of what's to come in this flick.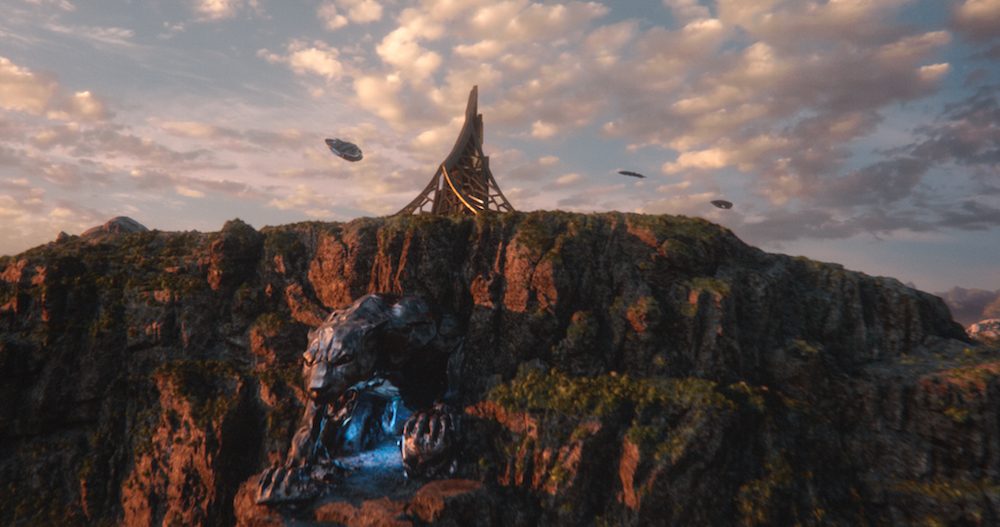 Marvel Studios Black Panther Drops on February 16th, 2018
So be there! This is a historic film, folks. It's the first feature film from Marvel, and I think the first superhero feature film, to feature an African American lead, and a predominantly African American cast. Aside from that, it's bringing one of the earliest Avengers to the screen, and paving the way for even more expansion in the Marvel Cinematic Universe. When February 16th, 2018 rolls around, be there or be a DC fan!
Funko POP Black Panther
Black Panther T-Shirt
Black Panther Full Vinyl Mask
Black Panther Keychain
Kid's Deluxe Black Panther Gloves
Black Panther Shirt
Black Panther Mug
Overhead Latex Mask
Get your tickets at Fandango.com!
For more information about Marvel Studios Black Panther:
Like Black Panther on Facebook
Follow Black Panther on Twitter
Follow Marvel Studios on Instagram