Marvel's Avengers: Age of Ultron is almost here, and if May 1st doesn't hurry it up, I think I might explode! I've been geeking out hard over the newest Avengers flick since I first heard Ultron voiced by James Spader. This is going to be 2 1/2 hours of epic super hero feats. Marvel style!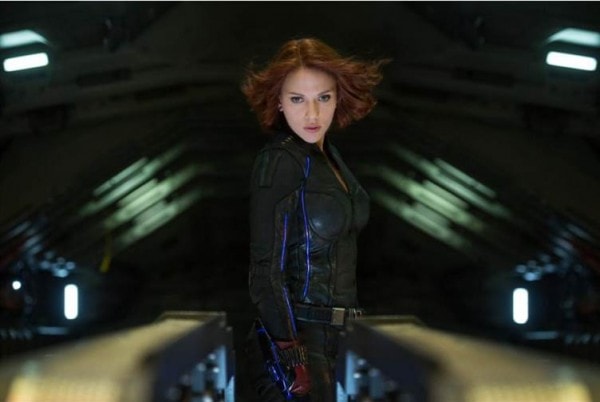 Marvel's Avengers: Age of Ultron Gets Some New Blood
As anyone who's read anything written by me already knows, I'm an uber geek/comic book nerd, so I'm glued to every single television spot and movie trailer regarding all of the Marvel movies. Age of Ultron is definitely the one that's got me most excited, though.
Three new featurettes were just released highlighting the new blood in Marvel's Age of Ultron, Quicksilver and Scarlet Witch, as well as the girl power that's in full effect this time around.

Quicksilver and Scarlet Witch
For the uninitiated, this featurette is a great way to get to know the two new characters in the second installment of The Avengers series. Both of these characters were members of The Avengers in Marvel's Ultimate Universe. Although in that universe, The Avengers are called The Ultimates. There's another article where you can read about that.
Black Widow and Scarlet Witch
Remember that girl power I was talking about in Marvel's Avengers: Age of Ultron. This will give you a little taste of the best looking members of the team. In my opinion, anyway. =D
Relationships are Hard
In the Alliances featurette, we see how Black Widow deals with being involved with Bruce Banner and his alter ego, The Hulk, as well as how she deals out the pain on the bad guys.
Marvel's Avengers: Age of Ultron – BOOM!
Are you ready to take the thrill ride of 2015? If you're not, put on your big boy (or girl) pants and get ready to strap in, because when Marvel's Avengers: Age of Ultron hit the theaters, you don't want to be THAT guy (or girl) who waits for it to come out on Netflix. Get out there, grab some popcorn, and stare at a ginormous screen full of super powered ass kickery on May 1st!