Master Lock – Select Access Key Storage Lock
For most of us home security is a top priority, from the locks on our doors and gates to being able to safely hide a key for emergencies, we want our families and homes to be safe and secure.
Product was received for review purposes and this post may contain affiliate links.
Master Lock is a name we have all known and trusted for so many of our security needs, from bike locks to dead bolts, their products have long lived up to our toughest security needs.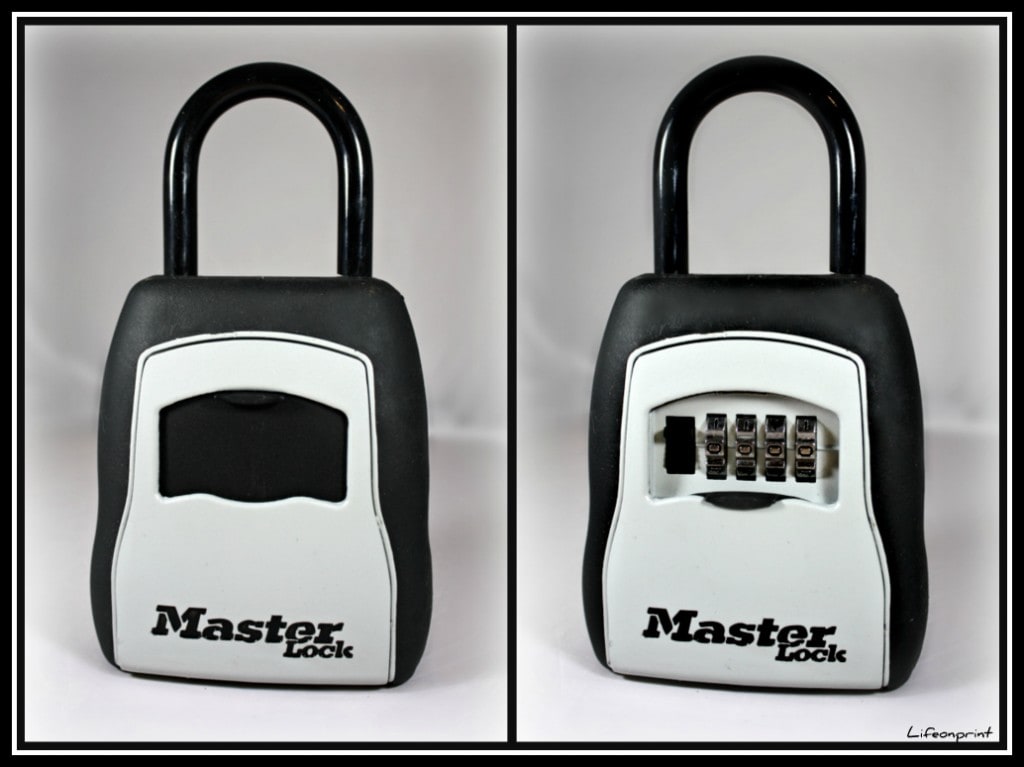 One of my biggest home safety concerns is being able to safely hide a keys for emergencies and family members. I know some people feel safe hiding a spare key under a rock or a door mat, but I have never been one of those people. I don't want to take a chance that someone could find my spare keys and put my family in danger. But on the other hand, we need to be able to have spare keys available when needed. The Master Lock Select Access Key Storage Lock is the answer to this safety dilemma. This Key Storage Lock offers a safe and secure way to keep up to 5 keys in a lock box, for when we need them.
Awesome Product Features:
Portable key safe
Holds up to 5 keys for house or car in a convenient location for regular use
Portable, over the door knob mount for convenience
Set-your-own 4-digit combination for keyless convenience and increased security
3-1/4″ (83mm) wide durable metal construction
Shutter door protects combination dials from weather, dirt and grime
Molded body and vinyl coated shackle prevent scratching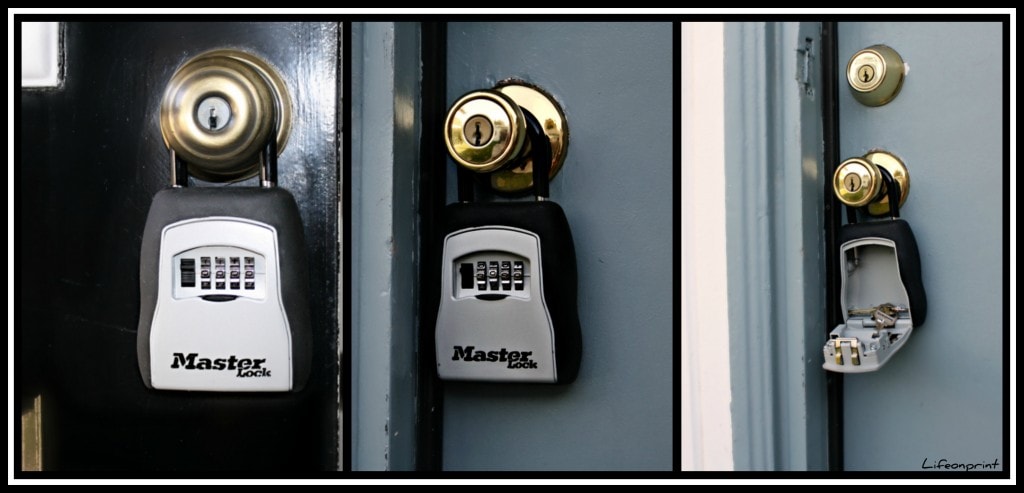 The top "loop" of the lock opens to slide over the back of a doorknob, then closes tight and secure. The front of the Key Safe opens with a 4 digit combination, that you set to gain access to your keys. I found this product to be very easy to use and very quality made. I am so relieved to now have a way to leave keys for family and friends without having to worry about the wrong person getting a hold of them. This will be a product that we will continue to use for years to come.
I give the Master Lock Key Safe two thumbs up for safety, usability, and quality!
Be sure to check out all of the quality safety products by Master Lock. And while you're there take a look at their great Safety Tips for you and your family as well as "While I'm Away" tips for when you are out of town.
You can also find Master Lock on Facebook and Twitter!