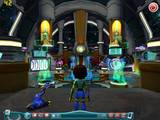 Math Blaster
Oh my gosh. I don't even know where to begin. The online world of Math Blaster is fantastic! I love it, my kids love it… I don't know what else I could ask for in an educational game! Product was received for review purposes and this post may contain affiliate links.
My 9 year old son couldn't care less about math. He doesn't really struggle that much, but it's definitely not his favorite subject. He's the typical boy–if you ask him what his favorite subject is… he'll tell you "gym."
Well, this game held his attention–which is not an easy task! But this is not just one simple game. It's an entire world full of different challenges, creatures, and friends! He loved making his own funny avatar and naming it something unique (there is a really neat name generator on there), and the Monster Mutts! Most of the games are like arcade games and you can pick the difficulty levels. He is now bugging me to get my brother to buy a membership for his kids so he can play with his cousins and add them to his B.F.F. (Blaster Friends from the Future) list.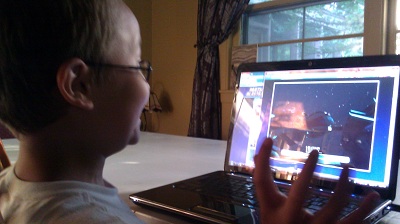 This also came with access to JumpStart. My 6 year old daughter fell in love with this world! She had so much fun exploring and earning coins to further personalize and decorate her virtual house!
For parents, they offer all kinds of great information to keep you up to date. The Math Blaster Blog is a great place to find out about the newest additions to the online world.
Now, our only problem is, we may need yet another computer in the house so everyone has enough time to explore these fun and educational realms!