My Acne Experience
Using the MaxClarity line of products has been a pleasure. They have done wonders for my acne. I started seeing results within just a few days. But after a few weeks, you can see for yourself how much my acne has improved!
My apologies for being such a scum bag in my pj's and no make-up but I wanted this to be realistic. I hate when you see before and afters and you can totally see that they're wearing make-up in the after shot. I still have "hormonal" skin that gives me little spots of discoloration but that's because I'm on birth control pills. :/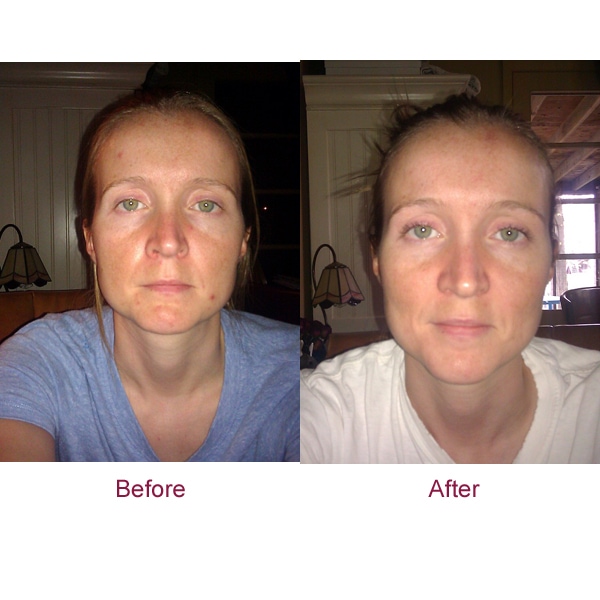 I plan to use the MaxClarity line of products from now on. I'm also sharing them with my ten-year-old son who is starting to show signs of problem skin. We love that they are all foam. It feels amazing on your skin and really gets into your pores. I think that because it is a combination of Benzoyl Peroxide and Salicylic acid, it has maximum results. I did have a bit of over-drying at one point but just skipped the Advanced Acne Treatment for a couple days and used lotion before going back to the routine.
My confidence level has improved greatly because let's face it, not having zits to worry about is just great! As a busy mom, I rarely have a chance to put make-up on, so I'm usually all exposed and acutely aware of blemishes. It feels amazing to know that I can be comfortable going Au-naturale.
While I didn't need their assistance, it was great knowing that the MaxClarity Difference Team was there if I needed anything or had any questions. As with any company, customer service and support is key. It's also incredibly reassuring that there is a money back guarantee with the MaxClarity Difference Promise.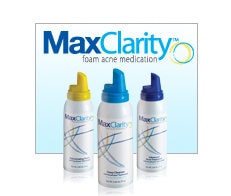 To stay up to date and get more information, find MaxClarity on Twitter and Facebook too!
Disclosure: I wrote this review while participating in a blog tour by Mom Central Consulting on behalf of MaxClarity and received a product sample to facilitate my review and a promotional item to thank me for taking the time to participate