Mediflow Waterbase Pillow Review
When I was offered the opportunity to review the Mediflow Waterbase Pillow, I jumped at the chance. My mom took over the last one after her neck injury and literally brags about just how great it is. Now, I have the chance to see if I can really find relief from these wretched migraines. Product was received for review purposes and this post may contain affiliate links.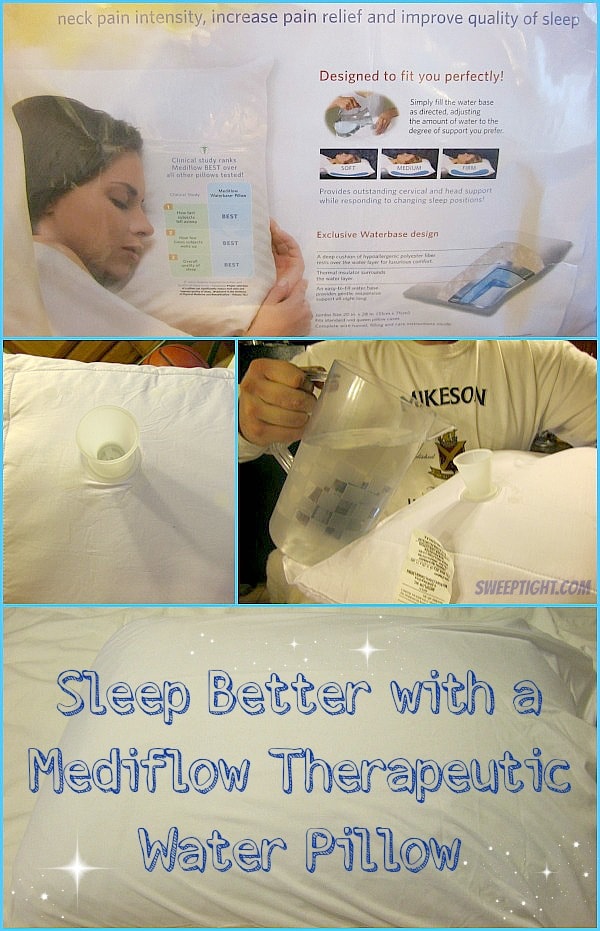 When it comes to migraine headache pain, unfortunately I am an authority on the subject. For almost fifteen years, I have suffered with severe symptoms. The headaches forced me to lose valuable time, lasting anywhere from three to seven days at least once each month, sometimes more. My only solace was to lay on one side in a dark, quiet room with eyes watering, face hot, head throbbing, ears ringing, hands tingling, and stomach nauseous, sometimes vomiting. I was hurting, unproductive, and after awhile depressed knowing that even after this bout subsided, it would all repeat within days.


Incredibly, I was NOT disappointed! In fact, I am absolutely thrilled with this amazing pillow. It is well constructed, easy to fill, maintains its shape, provides perfect neck and head support where it counts, and actually works just as it claims. It is truly the most comfortable head support I have ever tried. I now have fewer migraines, but when one begins, it disappears far quicker than before using the Mediflow pillow.
My mom is a proficient sewer, and I have often requested that she design the perfect pillow. She has destructed, re-stitched, re-stuffed, and re-sculpted existing cushions of various sizes. She has also created new ones from scratch, sometimes successfully. However, within minutes or hours, all proved to be flawed in some way.
This Mediflow, with its adjustable water-based construction, retains the ideal shape and firmness for perfect neck and head support throughout the entire night. When I wake up, my neck muscles are relaxed, my hands are not numb, I feel rested, pain-free, and most importantly, I am thankful that the start of this day is good. I am also grateful to know that if a migraine is on the way, my Mediflow pillow will comfort me through it and reduce my suffering and healing time significantly.
Many thumbs (wish I had more than two) UP!