Since I already overshare on this blog, I might as well keep the TMI party going, right? If I'm going to write about the bad stuff, you deserve good updates, as well. I'm referring to my mental health care struggles if you haven't guessed. I sometimes cringe when I realize how open I am about my personal life. However, the more you know about me, the less you can use against me. I have no secrets. I try not to have shame. And, I'd love to help end the stigma surrounding mental health.
Positive Update on my Mental Health Care and an Important Message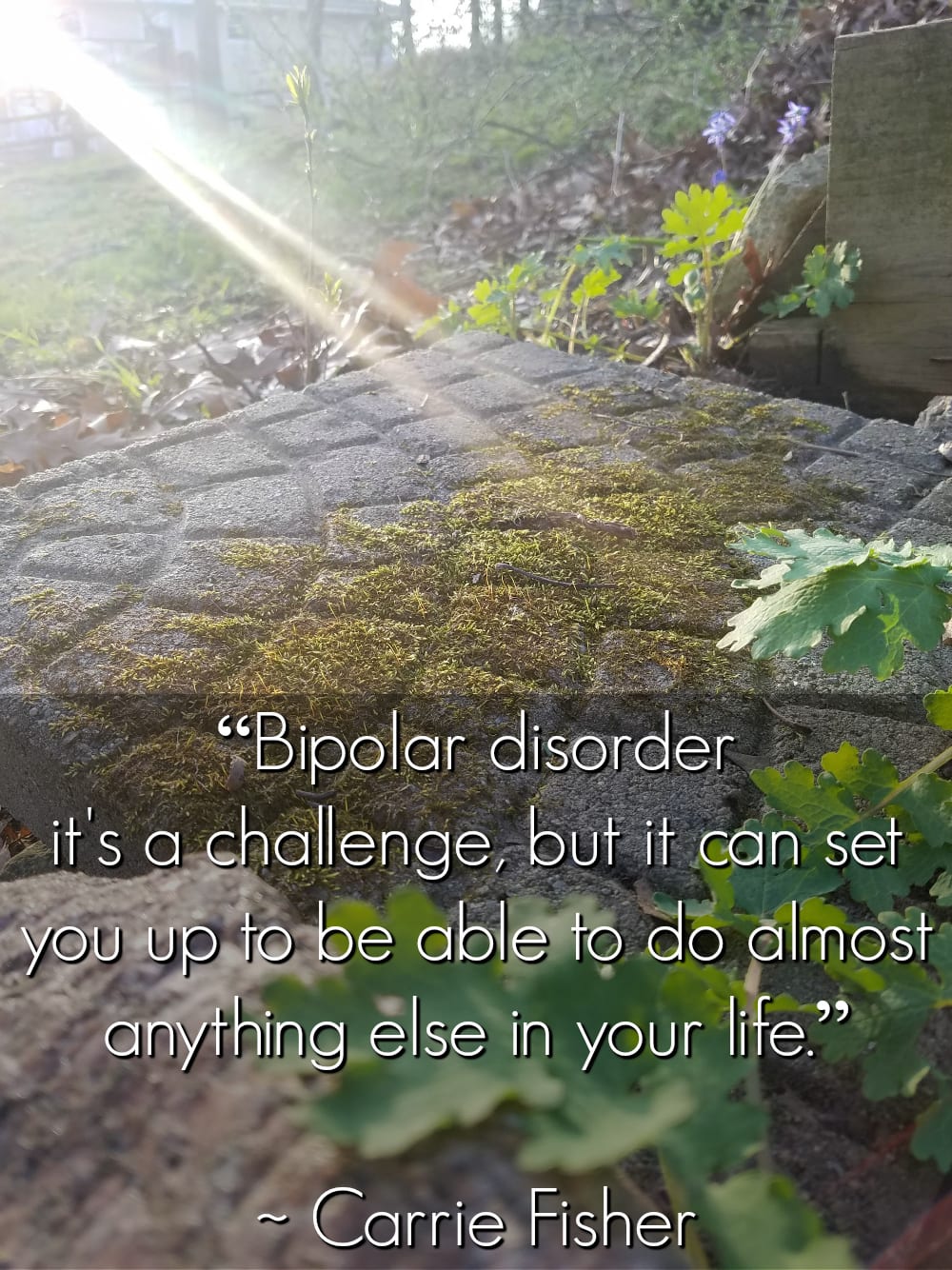 When I shared the page of my diary on here last time, I was low. Like, scary low. My brain was a horrifying place to be, and there was literally no escaping. The thought of going back on bipolar medication terrified me, but I knew I needed help. I thought about a chiropractor I used to go to who also did holistic healing. He once told me, "If you are truly bipolar, you will need medication that I don't have access to." I went through the whole holistic shebang with him for years, and the only thing to change was my bank account.
Going back on pills felt like defeat. I was raised to "be strong" and heal myself with my mind. "He who rules himself is king." "There's no such thing as mental illness!" "Don't be like that, just stop it – be stronger." Needless to say, I am programmed to pill-shame myself.
Listen to me when I say pill-shaming is dangerous. Don't do that to people. When someone is so low and has few options, don't make them feel like ending their life is the one they should choose. If you are a mentally healthy person, you don't know. You do not know how hard it is to get through each day. There's little sympathy with this disorder.
People don't believe you, they think you use it as an excuse, or they label you a freak. I rarely leave my house and ask for nothing from anyone. I work my ass off every day and never use it as an excuse. Maybe I am a freak, but — THIS JUST IN — being weird is cool. I don't want to be like the herd of sheeple, anyway.
Wow, okay. I didn't plan to get all angry in this post. My update is actually a good one. After a long search, I found a doctor — a GREAT one. He's determined to make me feel as normal as possible. If anyone has gone through this, you know it's a process. It's trial and error with all sorts of pills and even pill combinations. I'll do another post about my experience. I had to try 6 or 7 pills before getting it right I think.
Most of the meds I tried helped me mentally, but I couldn't handle the physical side effects. It seems as if there is an adverse reaction to be had, I shall have it. I started to lose hope around fail number five, but my doctor is relentless. He doesn't want me to settle, and won't quit until we find something. We have the correct diagnosis since my brain responds well to the meds. We just need one that is nicer to my body.
I wasn't seeking perfection going in. I thought if I could get on something where my head doesn't spin when I leave the house, I'd be happier. But, my doctor is striving for the best. He wants me feeling well, sleeping well, and productive. There are a lot of new meds out there, too. The last time I went down this road, I found the meds numbing and dumbing. I can't have that with my business. I need my brain at 110% for this business to succeed. And our household needs this business. This isn't extra money; it's pay-the-mortgage money.
So, the combo I'm on now seems to be the winner. Fingers crossed because it's still pretty new. I wake up at 4:21 every day (don't love that, but whatever) and I am on fire. My mind is sharp, and I am hyperfocused. I bang out a ton of work in those early AM hours. I do things that I used to agonize over with ease. It's like I stopped overthinking every fricken process and now I just do it effortlessly.
Things I used to stress over seem ridiculous now. Now that I "feel normal," I am horrified at how others used to see me. So uptight and robotic. I'm still a control-freak by nature, but I can feel the bands unwinding. I don't feel high or anything like that. I simply feel like this is probably how you're supposed to feel. That's all I ever wanted.
I can't stop crying, but it's not depression; it's gratitude that I can start living again. I can be a better wife to my loving, caring, supportive, rock of a husband who deserves so much better. I can be a better sister and business partner. My sister is another person who's stuck by me no matter what. We have the funnest business around, and now I can start fully appreciating that.
I also had to write this for myself. Whenever I feel better, I think I don't need mental health care help. I got this. Well, let this be a reminder to ME that I need help. There's a chemical imbalance in my brain that sends me to a cave that I am unable to kickbox my way out of. Maybe I'm putting a form of poison into my body, but at least I still have a body. Cause let me tell you when you're so far gone, it's easy to fixate on death. I would never hurt another living creature, I feel like I need to be extremely clear about that! But, myself is another story.
I'll do another post about specific meds, but they affect people differently. My experience won't necessarily be an indicator of how anyone else might react to a pill. I also know that the pills are not magical. I still have to put in the work to take care of myself, as well. Just having the fog lift for a few days, and a glimpse into normal has me determined to thrive, not just survive.
The moral of the story? Don't feel ashamed to get help. Don't pill-shame anyone. Some people can meditate their way out of a bad spot; some need more than that. If you see someone who's literally white-knuckling to get through normal days, don't stand in their way if they try to change that.