MeUndies
I love going panty/bra shopping. My boyfriend and I call it 'secret shopping', otherwise he gets embarrassed when we go in the lingerie stores. There's just something so unique about the way a cute new pair of skivvies makes you feel- like you can conquer the underwear world or something! So when I received my MeUndies panties in the mail, I couldn't help but get super pumped. Product was received for review purposes.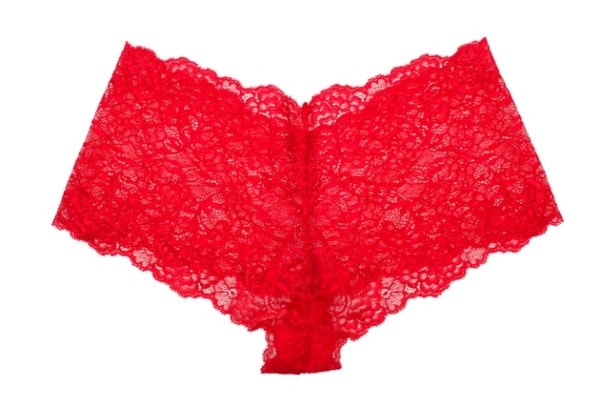 I chose to try the women's lace boyshorts and thong, and adored both of them! All of the MeUndies brand underwear are made in L.A. with 100% cotton lining, the highest quality lace, and are designed to not only look sexy, but also FEEL sexy- and amazing! I must admit I was a little skeptical in terms of the comfort level. There aren't many pairs of lace undies that I've worn that haven't either itched me to death, or gave the most atrocious panty lines. Oh- and rolling! I HATE it when my underwear rolls on me! But let me just go ahead and tell you, I totally forgot I was even wearing these beautiful things. I wore a thin dress the day I chose to try my MeUndies out, and you couldn't see a thing! It was incredible!
The cool thing about this brand of underwear is their goal, in my opinion. By focusing on where these products are sold, and how the products are thought about in the public eye, they sought to transform the concept of undies! And one of the absolutely neatest ways that they probably could have come up with to sell underwear? Why, in a vending machine, of course! How fun!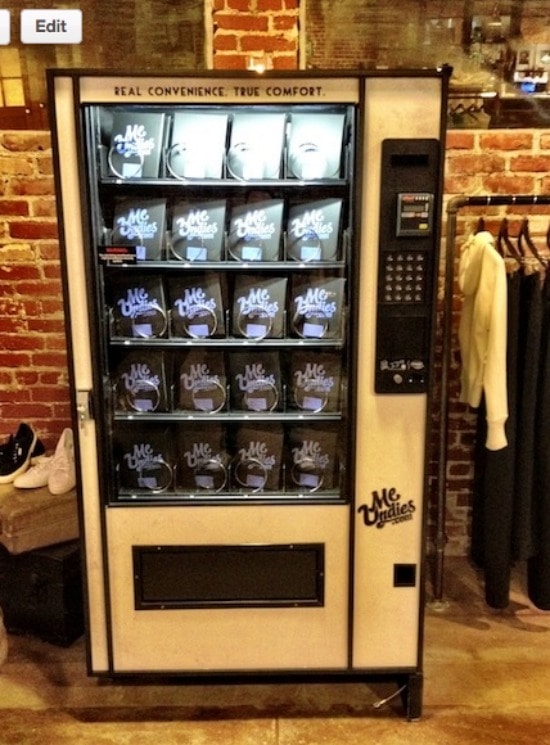 The only word of caution I have to offer in terms of this wonderful brand goes- air on the side of safety when choosing your size. I wear size medium in any and every bottom I own, and those can even sometimes be large on me. However when I opened the package I was shocked to see the size of the panties, which seemed super tiny. Once I unfolded them and tried them on, though, all was good and my worries were alleviated. The only reason I point this out is because I know not all women are made the same, and where my tush worked with this size, you may choose to go up a size. Just something to keep in mind!
You can find these undies, both men's and women's- and in a variety of types and colors- online at the MeUndies store, or in your local L.A. vending machine! Hopefully I'll start seeing those awesome machines start coming East, so that I can enjoy them too!