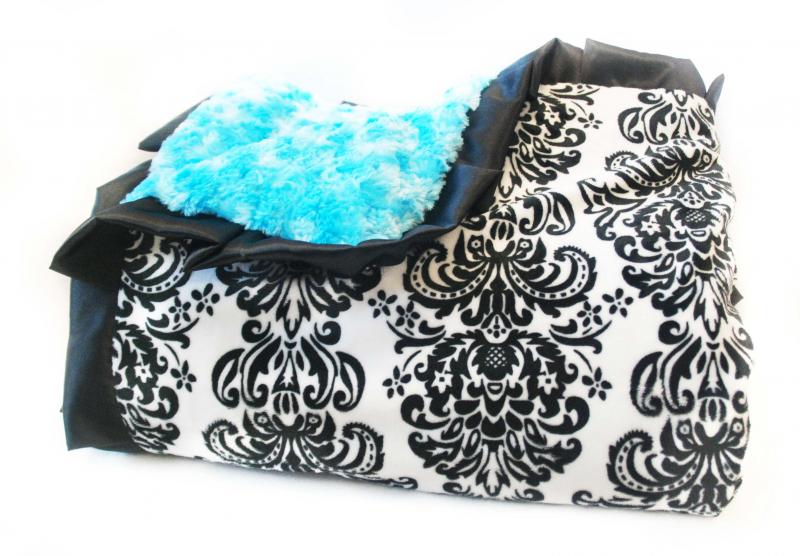 Minky Couture – Minky Blankets – Paris:  Black and Teal
Well, Fall is already in the air! It's soon approaching…or maybe even already here. It sure feels like it today. What a bitter-sweet feeling because Fall is my favorite season, but I kind of despise Winter. So, we all know that comes quickly on Fall's heels. I can already feel my hibernation-mode kicking in. Product was received for review purposes and this post may contain affiliate links.
We have a fireplace in our living room where we watch movies and TV. To me there is nothing better than lighting that baby up, throwing a movie in, and curling up with our favorite blankets on the couch. I am happy beyond belief to trade-in our clubbing days for this scenario. Especially once it gets cooler out.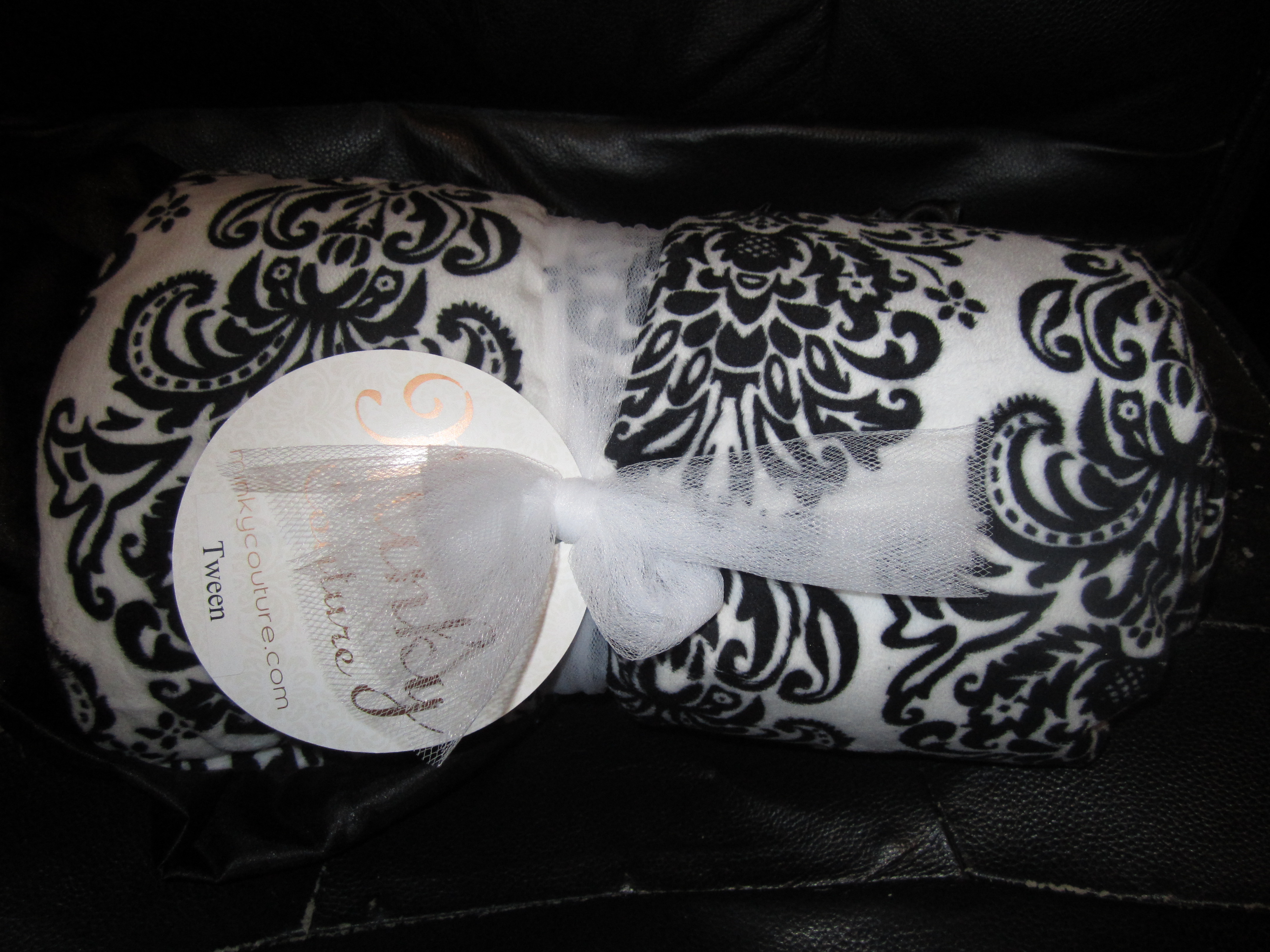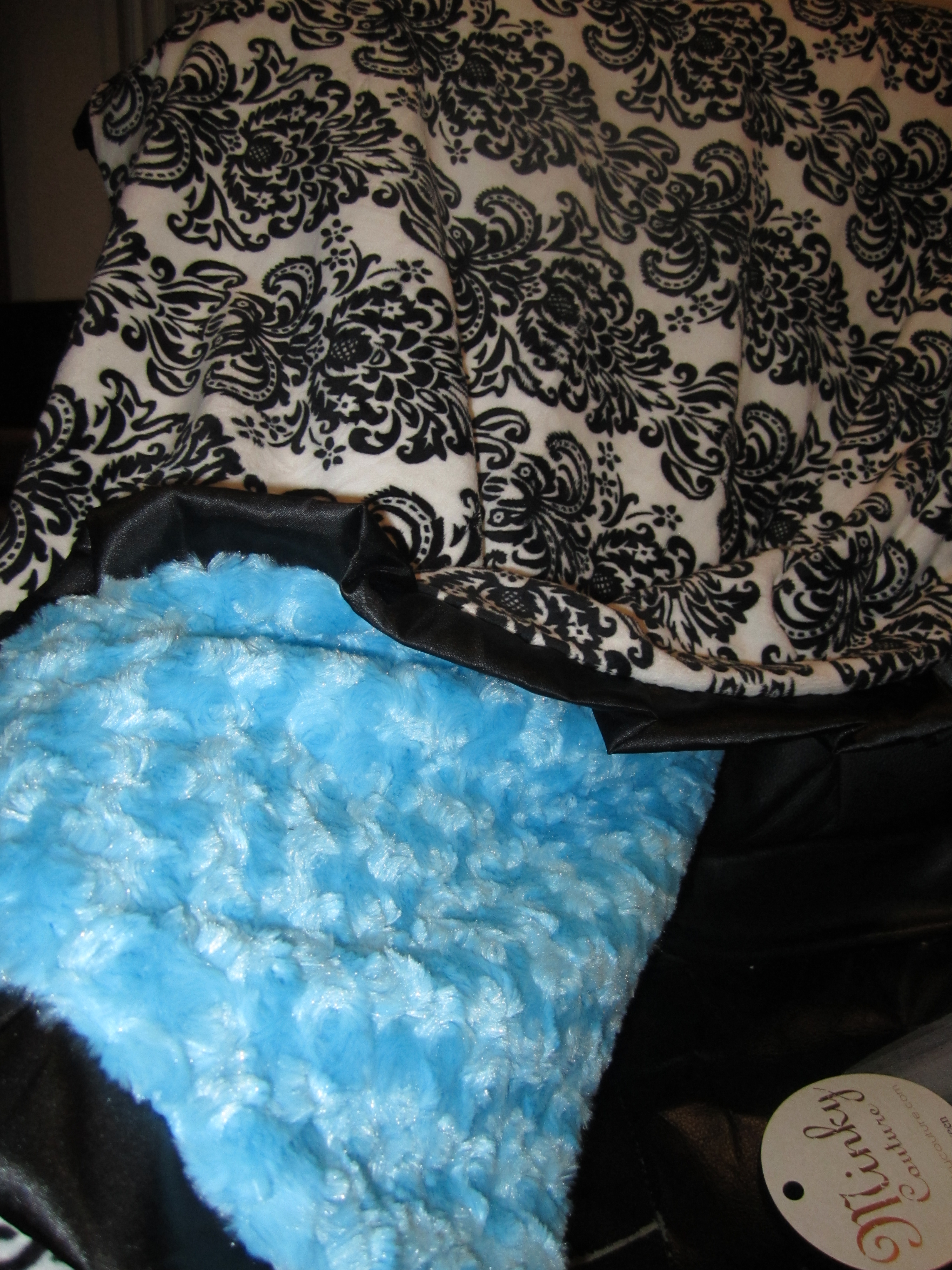 I received the tween size blanket from Minky Couture. It's basically the size of a throw. Perfect for my couch crusades. I LOVE THIS BLANKET! Seriously, that's me screaming right there. This is the softest, silkiest, most-luxurious blanket currently in my arsenal. I love that it has two sides with two separate feels to it. The one side has the plush, minky fabric which is just soft and velvety. The other is silky-smooth and I actually find myself "petting" my blanket. Then there are the smooth satin ruffles at the edges. It's just a mixture of all the cuddliest fabrics all in one! I would imagine that all of these different textures to feel may be highly beneficial to an infant, too. Lots of sensations to learn.
So, there you have it. I have been dragging my Minky all over with me like a toddler. And I definitely do not share it. I eventually would love to get a huge one for our bed. There are so many amazing patterns to choose from and options for sizes. I have a feeling there are going to be Minkies all over my house soon!!!