An edible candy dish can add such a great look to your holiday table. Plus, it's edible. Does it really get any better? I can eat my candy and the dish?! Or–even greater–use this edible dishes for ice cream, yogurt, or pudding. The yummyness is limitless. Affiliate links to the products I used have been included in this post for your convenience and to help fund this blog. But no thoughts or opinions were swayed in any way.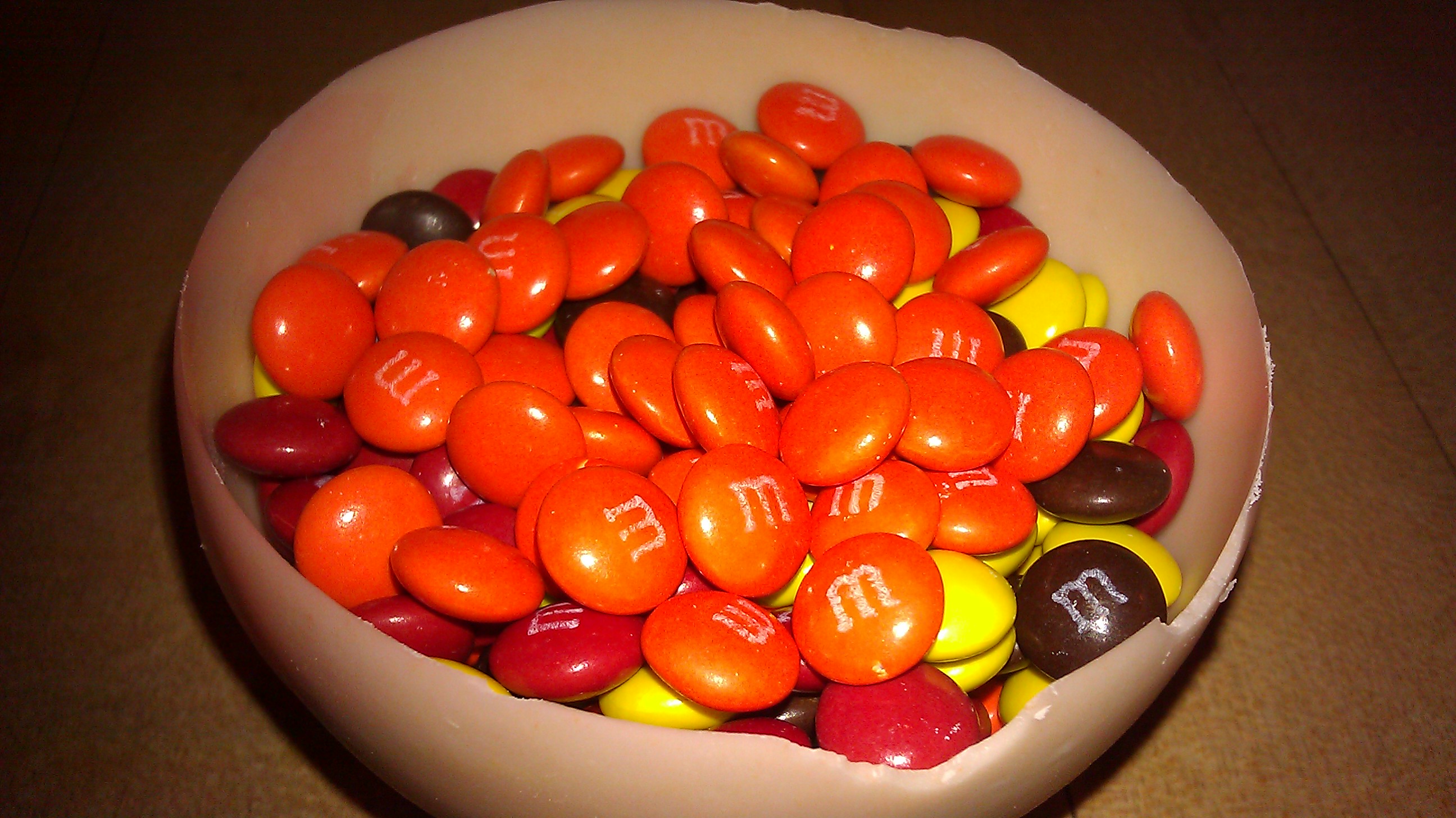 Unfortunately, I never found the M&M's Candy Corn White Chocolate Candies that I had wanted to use for this project. So, I scooped up a whole bunch of the other varieties. (I finally did find the M&M's Candy Corn White Chocolate Candies on Amazon.) For this edible ice cream or edible candy dish, I used M&M's Minis.
Supplies needed:

Any variety
M&M's
(at least 2 cups)
Cookie Sheet
Double Boiler
or pan with a glass bowl that nests nicely on top of it Wax or Parchment Paper (I love these
baking mats
)
Almond Bark
or Chocolate Chips
Small Balloons
Food Coloring (Optional)
Edible Candy Dish
Instructions:
1. Blow up balloons to the desired size. Then wash them off with soap and water and LET DRY.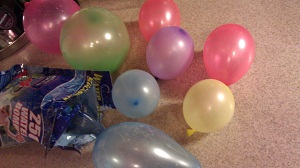 2. Get all your ingredients ready. I picked out all the blue and green M&M's for a more fall/Halloween look.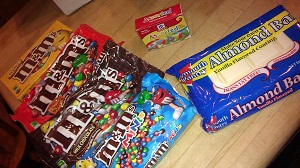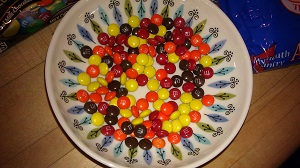 3. Melt desired amount of almond bark over double boiler. The exact amount depends on the size of your balloon and desired thickness. White chocolate chips may also be used. Add food coloring if desired.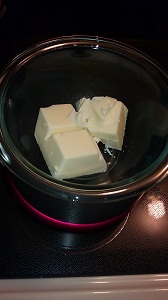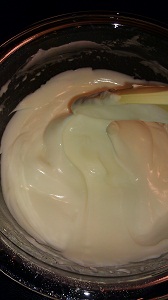 4. Dip bottom halves of balloons into the melted bark and then dip in M&M's minis (or any variety.)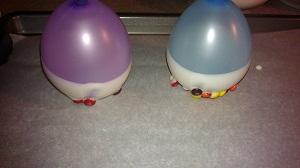 Make sure you wait until the almond bark has cooled. Test it with your finger. If it's too hot, the balloons will pop. 🙁 LOL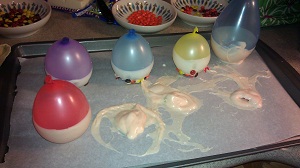 5. Place in refrigerator or freezer. After the bark or chocolate has hardened (about 30 mins) you can cut small holes in the top of the balloons to remove them.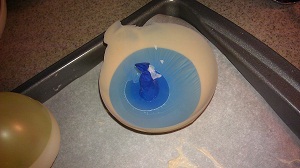 6. Remove the balloon and enjoy your edible dishes! Fill with candies, ice cream, and anything you can think of!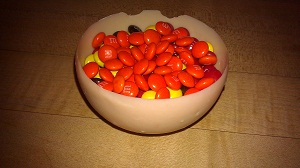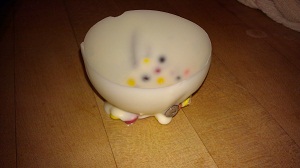 Get as creative as possible with this recipe. These could also make adorable little ghosts if you turn them upside-down and paint eyes and a mouth on them.
Have you ever used balloons in the kitchen? Tell us in the comments. 🙂